90 Day Fiance: The Truth About Mike Youngquist's Uncle Beau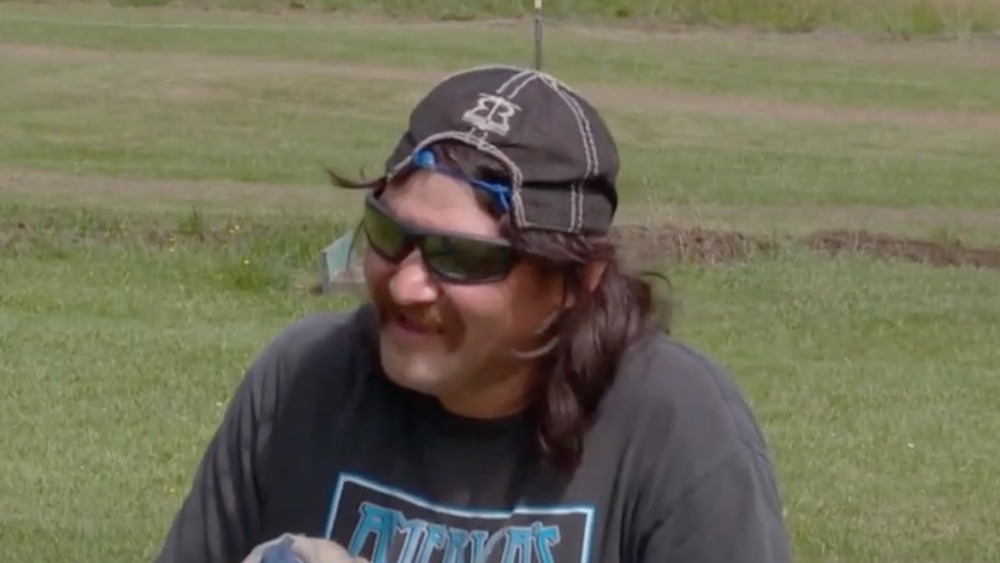 TLC
In-laws are always a problem for couples, let alone those dealing with 90 Day Fiancé fame. Season 8 couple Mike Youngquist and Natalie Mordovtseva are grappling with adjusting to life together in Sequim, Washington. Natalie, a Ukraine native, still doesn't have her engagement ring back from Mike after she threw it at him in Season 7. While the couple has a lot of hurdles to get over — including cheating allegations — they are adamant that they can make it work in time to tie the knot before Natalie's K-1 visa expires. 
Natalie had her list of demands for Mike ahead of her arrival in the U.S., including Mike's Uncle Beau moving out of their family farm. While fans thought their relationship was doomed from the start, Natalie may have been right to ask Beau aka Bojangles to leave. Keep scrolling to find out what Uncle Beau is hiding from the TLC reality cameras below! 
Mike Youngquist knew his Uncle Beau had a criminal record
Fans were first introduced to Mike Youngquist's Uncle Beau in Season 7 of the hit franchise. Mike inherited the farm, and found himself $30,000 in debt with its maintenance, per Screen Rant. He took on Uncle Beau as a ranch hand and let him sleep in the dilapidated shack on the property. Yet Natalie urged Mike to kick Beau off the farm before she moved in, claiming Beau was a "stranger" even though he's technically Mike's older cousin. Audiences were quick to come to Beau's defense and wish him well on social media. Twitter users claimed he was the "real victim" of Natalie and Mike's relationship. 
However, it's clear Natalie was rightfully wary of moving in with Beau. Per SoapDirt, the 50-year-old Beau started his criminal record in 1994 when he was just 24. The article reports Beau's criminal history as "lengthy," spanning across both Arizona and Washington. Past charges include aggravated DUIs, marijuana possession, assault, and domestic violence. His most recent arrest was in 2016 was for assault with a deadly weapon, as noted by Screen Rant. Beau has also been convicted of aggravated assault multiple times and served jail time in 18-month increments. 
Sure, people can change. But so much for a harmless in-law!