Inside Sonja Morgan's Friendship With Donald Trump's Ex Wife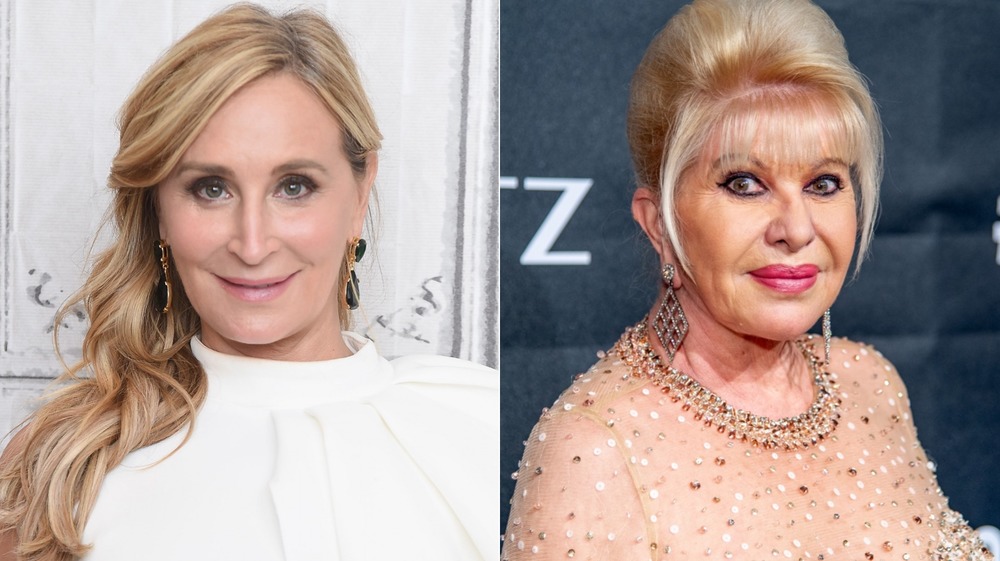 Gary Gershoff, Roy Rochlin/Getty Images
Was Real Housewives of New York star Sonja Morgan almost the first lady? Well, not quite. Even though the beloved party girl does count President Trump among her "friends," according to Bravo, Sonja is closest to his ex-wife, Ivana Trump. 
The RHONY entrepreneur has had her fair share of suitors over the years, and boasts on-screen about her glamorous lifestyle afforded by ex-husband and J.P. Morgan heir, John Adams Morgan. While the couple split in 2006, Sonja shares custody of their daughter Quincy, per Screen Rant. It seems her divorce did not stop the A-list parties, though. 
Fellow divorcee Ivana has frequently hosted Sonja over the years. While Ivana has voiced her criticisms over her ex-husband's presidency to People, the mother of Ivanka, Eric, and Donald Jr. leaves an open invitation for President Trump fan and mutual friend Sonja to visit. Want to know how their friendship began? Keep scrolling to find out where the two blonde bombshells first met. 
Sonja Morgan worked as a consultant for Donald Trump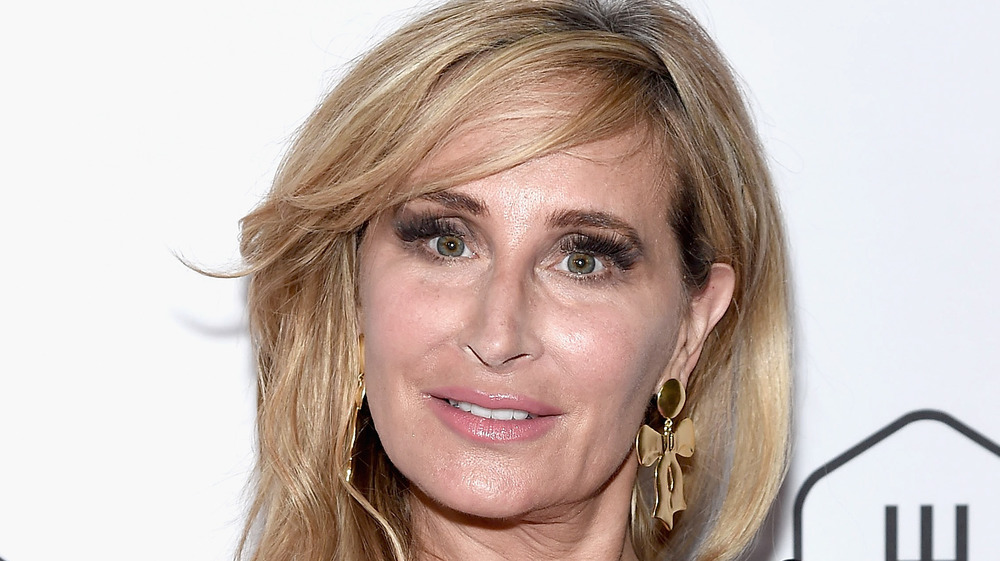 Gary Gershoff/Getty Images
Before gracing the small screen as a reality TV star, Sonja Morgan worked as a consultant for then-New York entrepreneur and real estate mogul Donald Trump's properties, per Huffington Post. However, her posh adventures have a dark underbelly. 
Sonja, née Tremont, befriended health food business entrepreneur Lisa Boyne when the two worked for Trump in the mid-1990s. Boyne claimed in October 2016 that Trump looked under women's skirts while at dinner. The incident she described supposedly occurred in 1996 alongside Sonja. Sonja apparently invited Boyne out with Trump and modeling agent John Casablancas to Raoul's in SoHo, but Sonja could not recall anything inappropriate. 
"I don't remember any of that kind of behavior," Sonja stated in a HuffPost interview amid the 2016 election. "But I have been known to dance on tables." Boyne and Sonja were longtime friends, and the 1996 incident occurred four years after Trump had divorced first wife Ivana Trump. Presumably, Sonja met Ivana while working for the Trump enterprises. 
Over the years, Sonja has attended numerous charity events with the Trump family, and called Ivana "the best and most gracious host" and a "great mom and friend" on Twitter. Sonja is no stranger to partying with high-profile people, including world leaders with questionable pasts. Sonja was famously linked to Prince Albert of Monaco, who was recently accused of benefitting from Jeffrey Epstein's sex trafficking ring, per The Guardian. It seems Sonja will keep dancing on tables, even if it means closing her eyes to her surroundings.