How Successful Is Sonja Morgan's OnlyFans?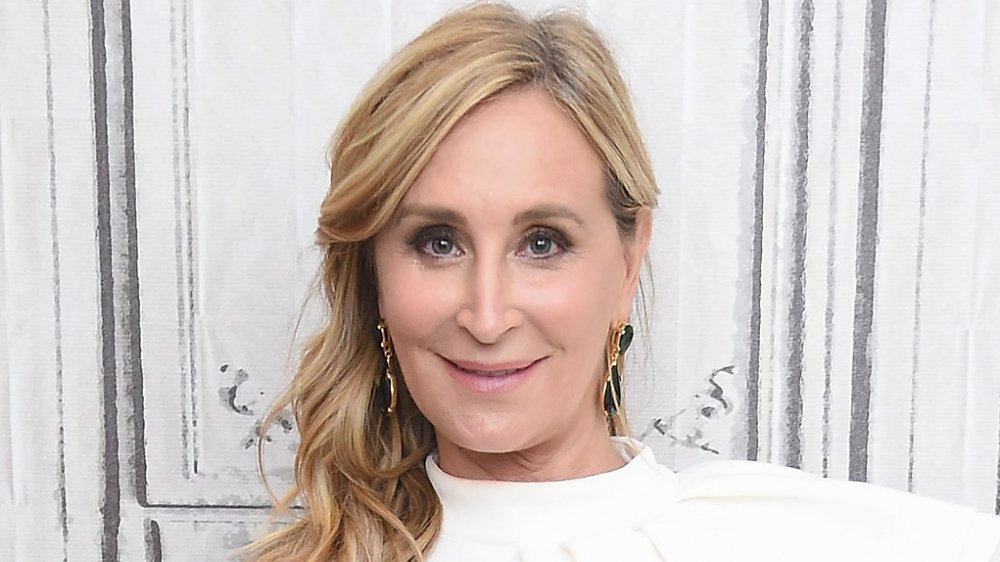 Gary Gershoff/Getty Images
Socialite-turned-Bravolebrity Sonja Morgan has joined the ranks of model Blac Chyna, Youtuber Tana Mongeau and countless other celebs after joining the subscription-based online platform OnlyFans, per Page Six. But what is OnlyFans, exactly? According to Complex, it's a "social media platform where users can sell and/or purchase original content — typically of the pornographic variety."
While sex workers have been on the platform since it's inception in 2016, during lockdown amid the coronavirus pandemic, "OnlyFans has become so popular that sex workers have found that the market is saturated," per Newsweek. That saturation is due, in part, to the celebrities who have joined the platform — or considered joining the platform – to further engage with their fans. It should also be noted that while creators have the option to upload various types of content, including "photography, creative writing, or recipes," those on the platform can also opt to "upload images, and videos, and interact with their fans via direct messages."
So does Lady Morgan plan to swap recipes or risqué photos on her account? And has her account been, um, shall we say fruitful, much like her career as a Real Housewife of New York? Keep reading after the jump to find out!
Sonja Morgan says her OnlyFans account is 'on fire'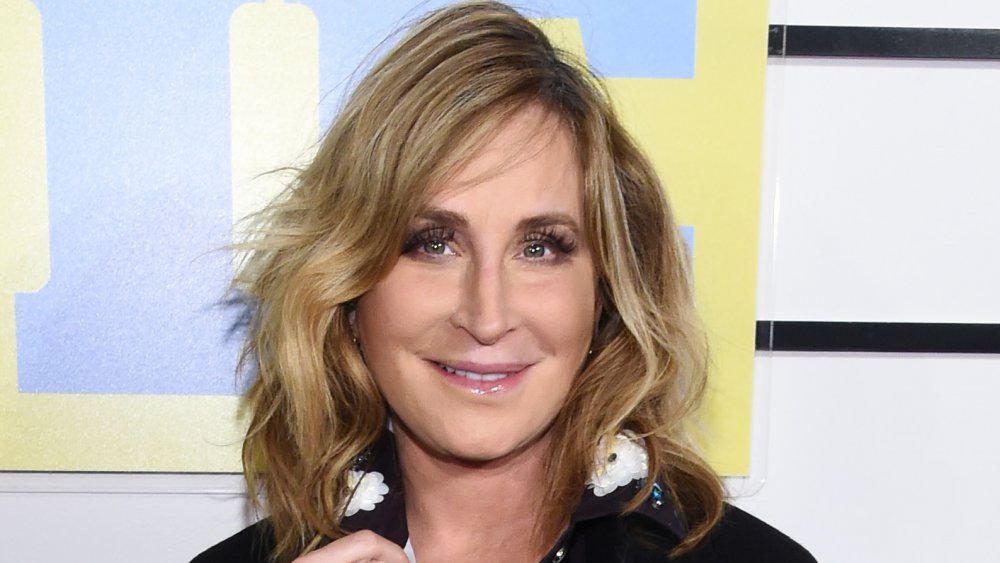 Jamie Mccarthy/Getty Images
By all accounts reality television star and budding fashion designer Sonja Morgan seemingly considers her OnlyFans account to be quite the success. According to The Sun, Morgan took to the comments section of a Page Six Instagram post to write: "My Fans is no scam. I'm on fire" along with a link to her OnlyFans account. The post in question reportedly "announc[ed] Bella Thorne's ... apology to OnlyFans creators after she made more than a $1 million in one day."
Her OnlyFans bio reads: "TV Personality/#RHONY/Funny Girl/Fashion & Shoe Designer/Philanthropist/Mom," per Page Six. Morgan also included a photo and a cheeky caption on her account referencing her Bravo castmates, "What am I doing here without Dorinda? My house is rented for a month and Dorinda graciously lent me her place. Who does that? Oh right. Me! With Tinsley and Lu . But honestly, I was tearful when she offered me because few people would give you the keys to their castle. Believe me."
A representative for Morgan issued a statement explaining that the media personality plans to use the platform to "develop a closer relationship with her fans through live Q&As, exclusive photos, one-on-one engagement with Sonja, behind the scenes content of Sonja's personal life, and more surprise content." While it's yet to be determined how close of a look Morgan intends on giving her fans, one thing's for sure: she's no stranger to letting it all hang out, if you catch our drift.