Why Keke Palmer Says She Might Start An OnlyFans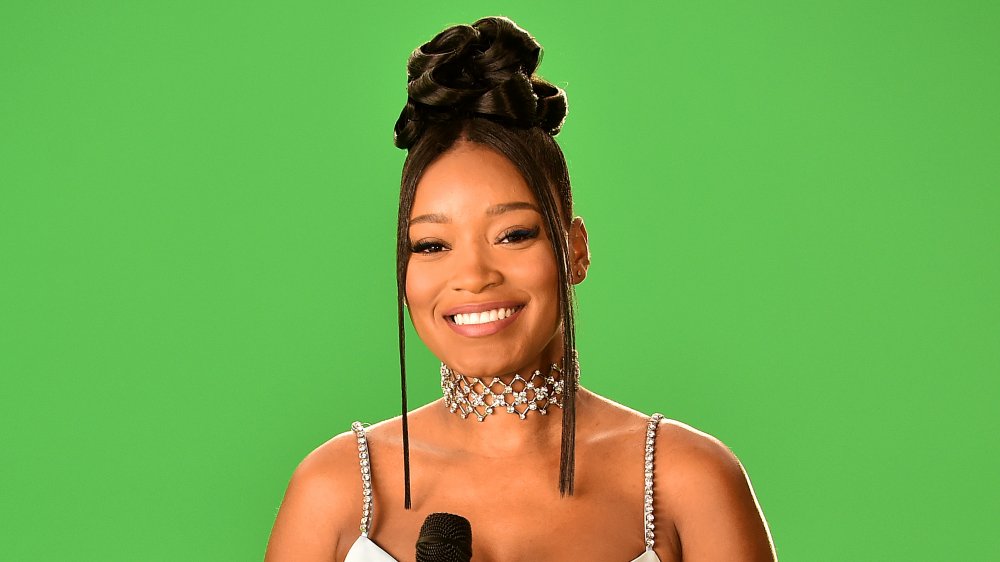 Jeff Kravitz/mtv Vmas 2020/Getty Images
A modern-day American sweetheart, Keke Palmer first captured our hearts on the big screen in 2004 as Queen Latifah's niece in Barbershop 2: Back In Business. The actress went on to earn a Screen Actors Guild nomination for lead actress for her role in The Wool Cap in 2004.
Two years later, Palmer would play arguably her most well-known role as Akeelah Anderson in Akeelah and the Bee opposite Angela Bassett and Laurence Fishburne, for which she received an NAACP Image Award. Still just a teenager, Palmer starred in Disney Channel's Jump In! in 2007 before jumping on over to Nickelodeon to star in her own series, True Jackson, VP, for three seasons.
On top of her acting talent, Palmer is also a singer. In 2012, the former child star starred alongside Dolly Parton and reunited with Queen Latifah for Joyful Noise.
With such a positive, wholesome image in Hollywood, Palmer was the perfect choice to join Good Morning America's third hour in August 2019 for Strahan, Sara & Keke. The show came to an official end in the summer of 2020 due to COVID-19.
But Keke also surprises her fans occasionally, like when she went viral for not recognizing Dick Cheney ("Sorry to this man") or when she hinted at starting an account on OnlyFans, a popular platform for adult content.
So why would America's new favorite morning host want to start an OnlyFans? For a good cause.
Keke Palmer was teased for being wholesome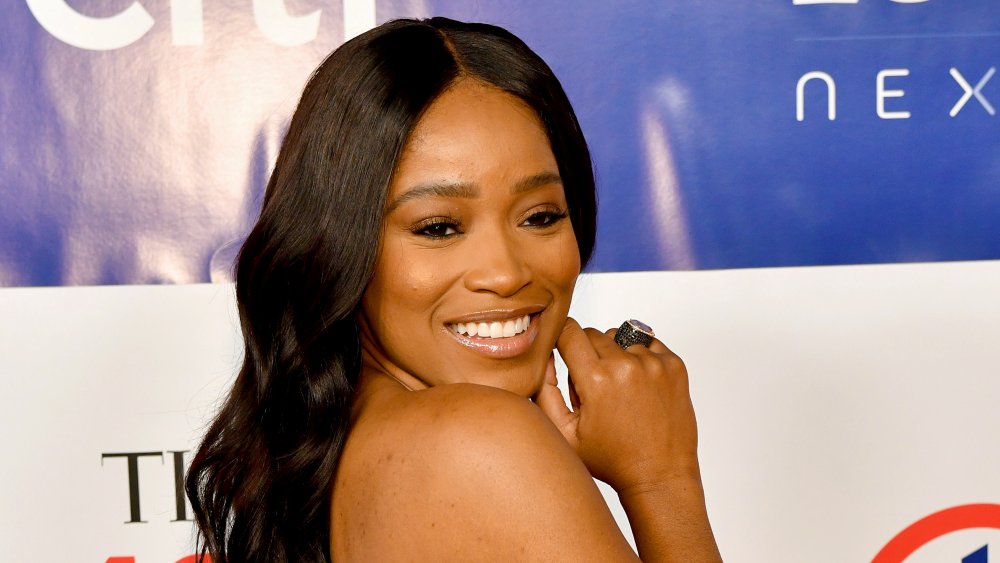 Craig Barritt/Getty Images
Actress Keke Palmer stepped out of her wholesome image by starring in Hustlers in 2019 opposite Jennifer Lopez and Cardi B. Just a year later, Palmer may be looking to step out of that image again, this time to rock the vote.
The actress retweeted in September 2020 a tweet by Teen Wolf actor Dylan O'Brien asking for donations to help the Democratic Presidential hopeful Joe Biden defeat incumbent President Trump in four superstates — Arizona, Georgia, Texas, and North Carolina.
Palmer asked her 1.9 million followers to spread the tweet "like gossip in high school" and promised, "if it gets 1Million retweets I'll make an only fans." OnlyFans is a subscription-based app known for adult content such as nudes, a far departure from Palmer's usually family-friendly persona.
A few days later, the actress took to Instagram in an unrelated post to reveal how she used to get teased for her image. "Growing up I was often teased for being 'wholesome', the shows I acted on, the fact that I had a bedtime on tour and even sometimes the way I spoke," said the actress.
In the lengthy post, Palmer recalls being challenged for her "Black experience" and encouraged her followers to stay true to who they are. 
"I can never ever be what anyone else wants me to be, I can only be Keke (which is quite all over the place)," said Palmer.
Keke Palmer hopes to be mayor of Atlanta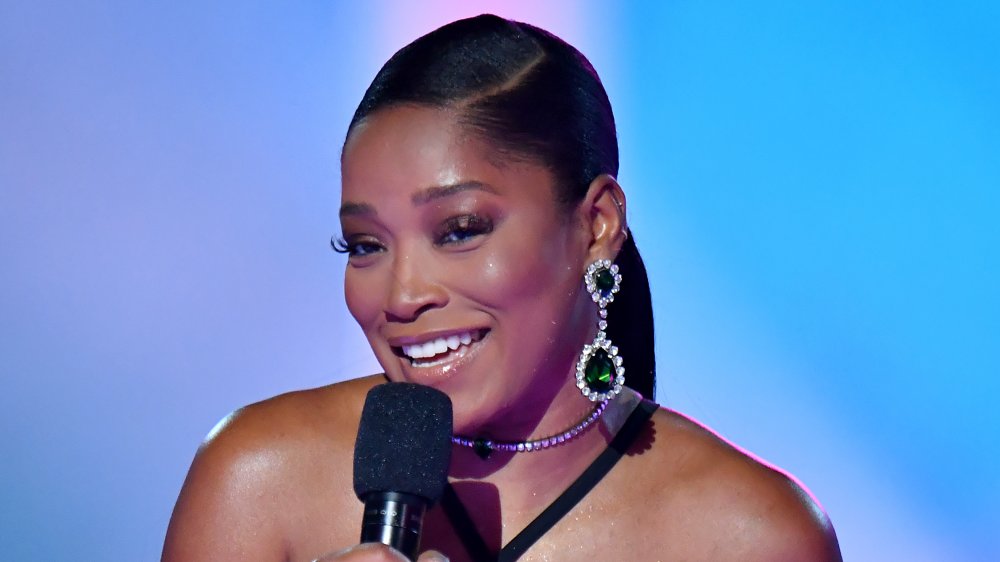 Jeff Kravitz/mtv Vmas 2020/Getty Images
Actress and former Good Morning America host Keke Palmer might be the wholesome, happy American sweetheart on camera, but off-camera she is unafraid to speak her mind and speak up for injustice. Encouraging her Twitter followers to vote via promising a Keke Palmer OnlyFans is not the only way the star stands up for her beliefs and inserts herself in political conversations.
In June 2020, Palmer was out on the streets protesting for Black Lives Matter and justice for George Floyd and Breonna Taylor. In a viral video, protestors caught a moment between Palmer and a National Guardsman standing on the side of the protest. The actress pleaded with the officer to join them in protest. 
Keke Palmer's political aspirations also go beyond just civic engagement. Back in 2017, Keke Palmer was a guest on Larry King's Larry King Now and revealed that in 10 years, she hopes to be the mayor of Atlanta. The actress confirmed she will speak out politically, and she expressed frustration with voters who are unaware of their impact on local elections.
Clearly, she's willing to do whatever it takes to draw attention to important issues.