How Much Money Is Keke Palmer Really Worth?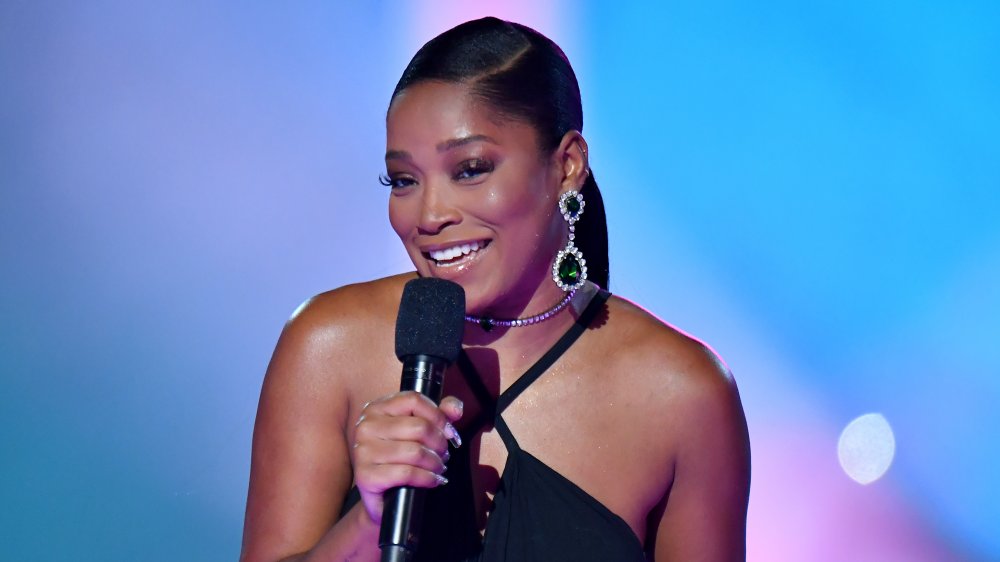 Jeff Kravitz/mtv Vmas 2020/Getty Images
Actress, singer, dancer, and designer Keke Palmer does a little bit of everything. That also means that she's earning money from a lot of different places, giving her a nice little chunk of change in her pocket.
According to Celebrity Net Worth, Palmer is sitting on about $7.5 million from her various business ventures; however, it's unclear how current that figure is. The two avenues she's most recognized for are her music and her acting. In music, Palmer has been featured on several movie soundtracks, including Night at the Museum, Akeelah and the Bee, and Jump In. She's also released a few albums, EPs, and singles, including 2020's Virgo Tendencies, Pt. 1.
Palmer's acting roles extend to TV and film. She had a few bit parts before moving up to her own show — True Jackson, VP — on Nickelodeon, where she played the title character. Celebrity Net Worth cites that as her current role and doesn't list any credits past 2012, which is why we can't be too sure how much her net worth has grown since then.
We can only assume it has, because Palmer's resume has grown exponentially. She voiced Peaches in four Ice Age movies, starred in the TV show Scream Queens, and had a big part in 2019's Hustlers alongside Jennifer Lopez and Constance Wu. We'd like to think she earned some impressive paychecks for these.
Keke Palmer is the first Black woman to host the VMAs solo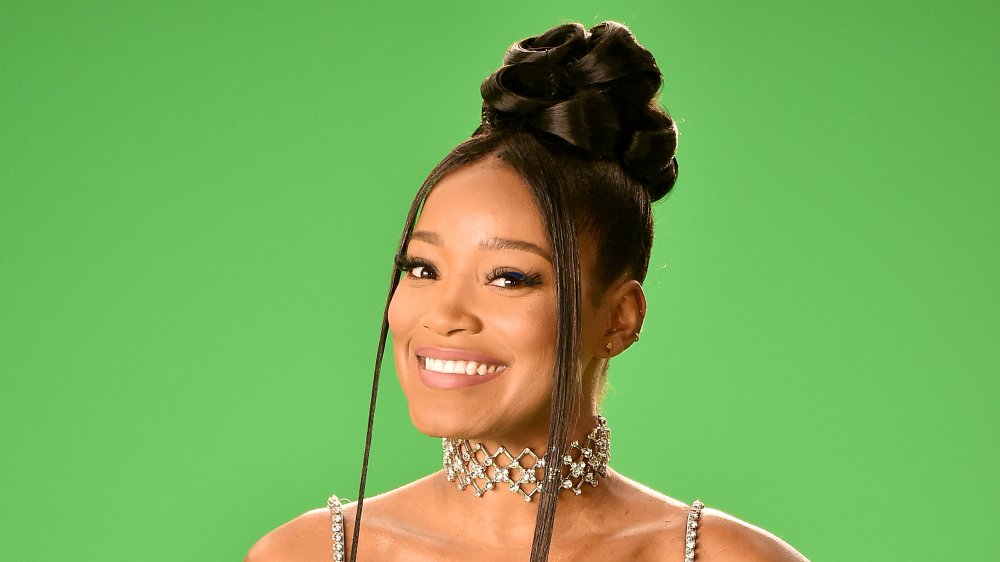 Jeff Kravitz/mtv Vmas 2020/Getty Images
Keke Palmer's résumé certainly is growing — and her job hosting the 2020 MTV VMAs was a first for her. But more than that, Palmer is the first Black woman to host the show solo and the first Black woman to host the show at all since 1987, according to Forbes. Though the show was far different from any other award show we've seen — filmed outside and around the world and not necessarily live — Palmer took it all in stride and pulled off an incredible show as host.
Palmer is no stranger to award shows. She's been nominated for several trophies and taken home her fair share as well. Though she hasn't snagged a nod at the MTV VMAs yet, we see it in her future, what with the top-notch music she's been bringing to the table. Aside from acting and singing, Palmer is also an author, an influencer, and designer, all adding to her net worth. She released her book I Don't Belong to You: Quiet the Noise and Find Your Voice in 2017 and sells her own merch. Remember her "Sorry to this man" meme from 2019? Yeah, she smartly turned a profit on that after it blew up.
So like we said earlier: Celebrity Net Worth might have her down for $7.5 million, but we're willing to bet it's a bit north of that.