Is Keke Palmer Single? Inside The Actress' Dating History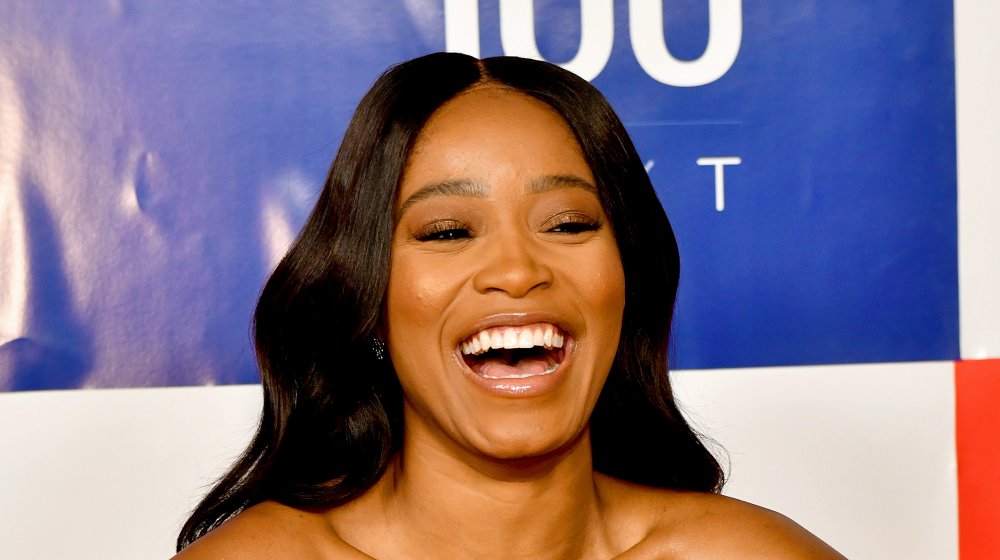 Craig Barritt/Getty Images
Keke Palmer knows how to keep herself busy. She's the host of the 2020 MTV Video Music Awards, airing on Aug. 30, 2020, but the talented actress and singer is not limited to just hosting skills. The former Nickelodeon star made big splashes in her performance in Hustlers with Constance Wu and Jennifer Lopez and as a co-host of ABC's GMA 3: What You Need To Know, which was unfortunately canceled in August 2020. Palmer even served as a host of the Quibi reboot Singled Out. But hosting a dating show doesn't mean Palmer is willing to reveal details about her dating life.
The True Jackson, VP actress told Harper's Bazaar in March 2020 that she sets boundaries around her private life, but allows her fans to see some parts of herself. "Yes, I'm a hundred percent authentic, but there is stuff that I do save for family and friends," Palmer said. "But at the same time, when it comes to romance, [posting about it] doesn't really come naturally to me, so I feel like, why force it?"
Palmer, however, is not afraid to say what kind of girlfriend she is. The actor gave a warning to Women's Health in 2017. "I'm one of those girlfriends that'll hack into my guy's social media," she said. "I'll fish for his password habits — birthday, pet's name — during a casual conversation, then use that to get into his email or his social accounts."
Keke Palmer has been linked to a few stars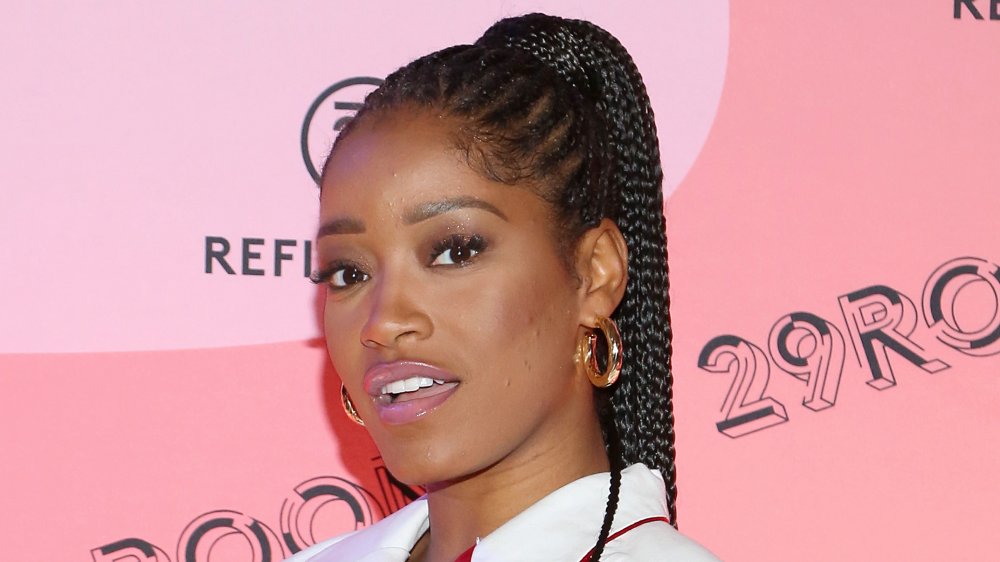 Monica Schipper/Getty Images
Keke Palmer has kept her love life under wraps, but that hasn't stopped rumors of past pairings. Palmer was previously linked to rapper Meek Mill in 2014, and the star said that she and Mill made an astrological match on Just Keke, per HipHollywood. However, Palmer did not confirm the two were a couple.
Palmer was also rumored to have dated Rodney King, her Broadway co-star for the musical Cinderella. In 2012, Palmer spilled some details with former MTV VJ Sway on his radio show about her and King's relationship. The couple was together for about three years, according to an interview with Fuzion. "I am dating someone right now, we have been dating for three years now he's a great guy, but I'm definitely in that part of my life where I'm really focusing on doing what I need to do and getting what I need to do get done and same as him," she told the publication. "So it's more so us focusing on ourselves and then getting back to each other."
Quincy Brown, the son of R&B singer Al. B Sure! and late model Kim Porter and adoptive son of Diddy, was also linked to Palmer after they co-starred in the 2015 movie Brotherly Love. Brown appeared on The Wendy Williams Show in 2017 and was asked if he was dating Palmer. He quickly answered, "No," and later replied, "I'm single like the last Pringle." Brown added he and Palmer were good friends.
Keke Palmer doesn't want to date celebrities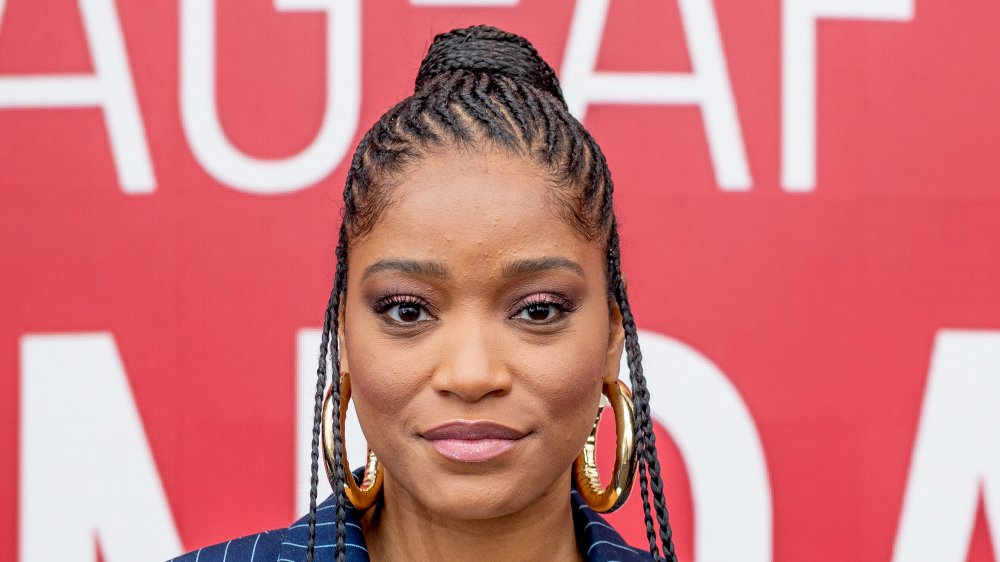 Roy Rochlin/Getty Images
Dating a co-worker can definitely get tricky, as Keke Palmer knows. The VMA host told Harper's Bazaar in Spring 2020 that she tries not to have her celebrity life invade her private life. "But trying to keep my private life outside of my work life, to me, it's easiest when you don't date someone with the same career," she said.
Palmer also told the magazine she had tried using the Raya dating app that pairs celebrities with other famous folks. She said she only set up one date on the app, but that the date felt like networking. "I don't really do relationship stuff online, mainly because I don't know how I would do it without looking, like, cheesy or something, you know?" she said.
That means don't expect to see anyone she is dating on her Instagram or social media outlets. However, she might be interested in you if you're not famous!