Vanessa Bryant's Mother Sofia Laine Slams Daughter Amid Court Battle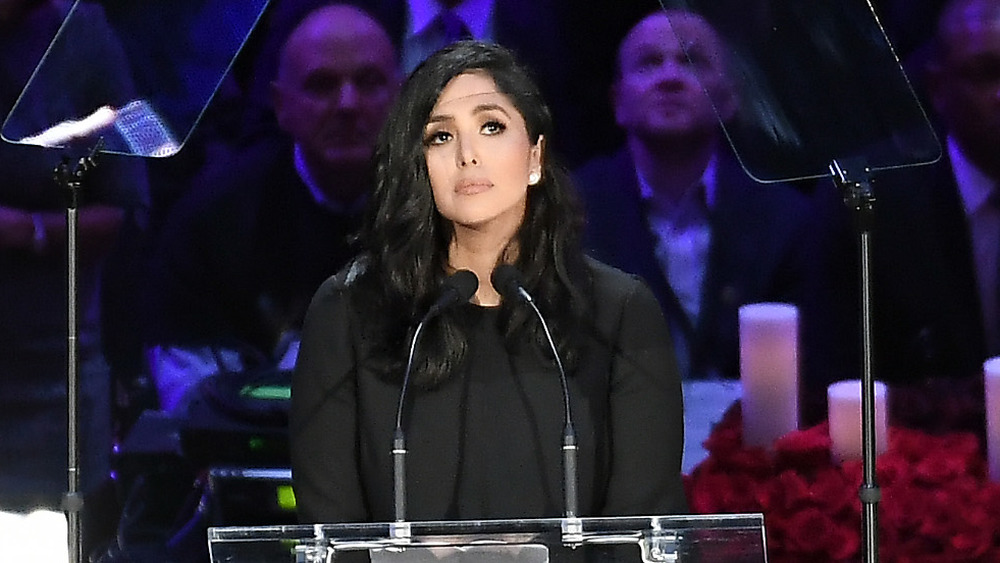 Kevork Djansezian/Getty Images
Things are heating up in the court battle between Vanessa Bryant and her mother, Sofia Laine. The mother-in-law of the deceased basketball player, Kobe Bryant, has come out swinging against her daughter after Vanessa said Laine was not employed as a nanny in their household and shouldn't be asking for monetary compensation.
The family feud started when Laine told Univision in a televised interview in September 2020 that Vanessa kicked her out of her house. At the time, The Sun reported that Laine accused Vanessa of "telling her to get out of the house" and "to give a vehicle back" as well. Vanessa has since denied those claims and said her mother was trying to extort her family for what they're worth.
It's safe to say that Vanessa and her mom have not been on good terms since Kobe's death in January 2020 and their relationship is continuing to deteriorate with these public statements. Laine, however, has just made another statement against Vanessa. Here's what she said. 
Sofia Laine slams Vanessa Bryant for severing ties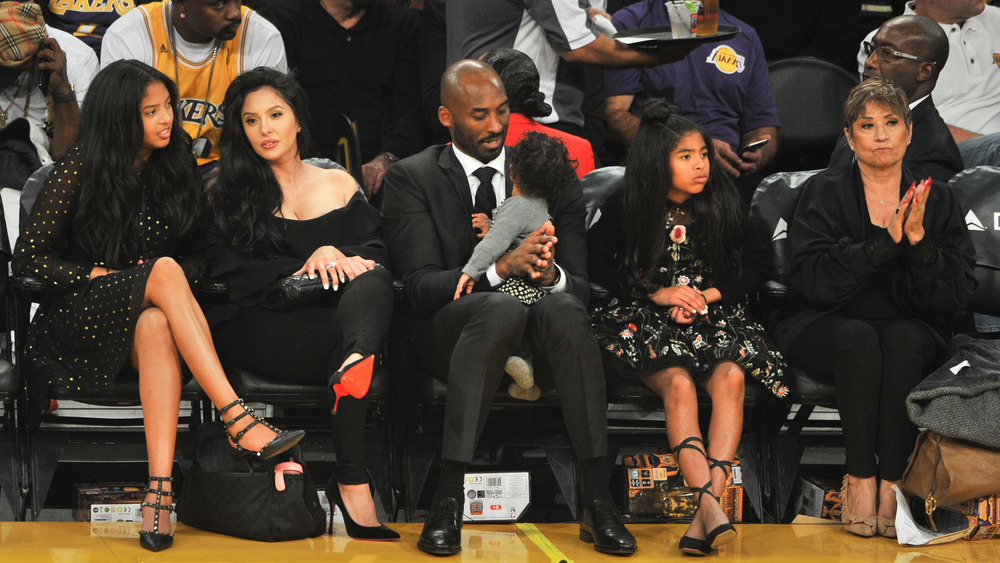 Allen Berezovsky/Getty Images
According to Extra, Sofia Laine has issued a response to Vanessa Bryant's counter lawsuits. "Although I filed a lawsuit, I did not make any public comments and was hoping for the court process to run its course without the publicity, as hurtful as it is," Laine said in a statement. "I did not want this and do not want this." Laine added, "All I wanted is what I worked for. Vanessa, despite everything that I have been promised and done for her and the family, has attempted to sever all ties and renege on all obligations and agreements."
Besides accusing Vanessa of breaking contractual obligations, Laine went on to say via The LA Times she was "disappointed" and "hurt" by her daughter's claims that she never served as her granddaughters' babysitter. "[Vanessa] drafted and enforced an extremely strict schedule for the round-the-clock care of my grandchildren. It is simply ridiculous that she would deny this." Laine concluded.
According to documents in the lawsuit obtained by USA Today, Laine also accused Vanessa of "getting back to her social life" shortly after the death of her husband and 13-year-old daughter, Gianna.
Although the relationship between Vanessa and Laine has soured, Kobe Bryant was reportedly close with his mother-in-law. Kobe even shared a photo of his family at Thanksgiving in 2019 with Laine in attendance. Laine and Vanessa once had an amicable relationship, and hopefully, both sides are able to come to a fair resolution and can continue on with their lives without any more drama.