The Real Reason Kate Chastain Looks So Different These Days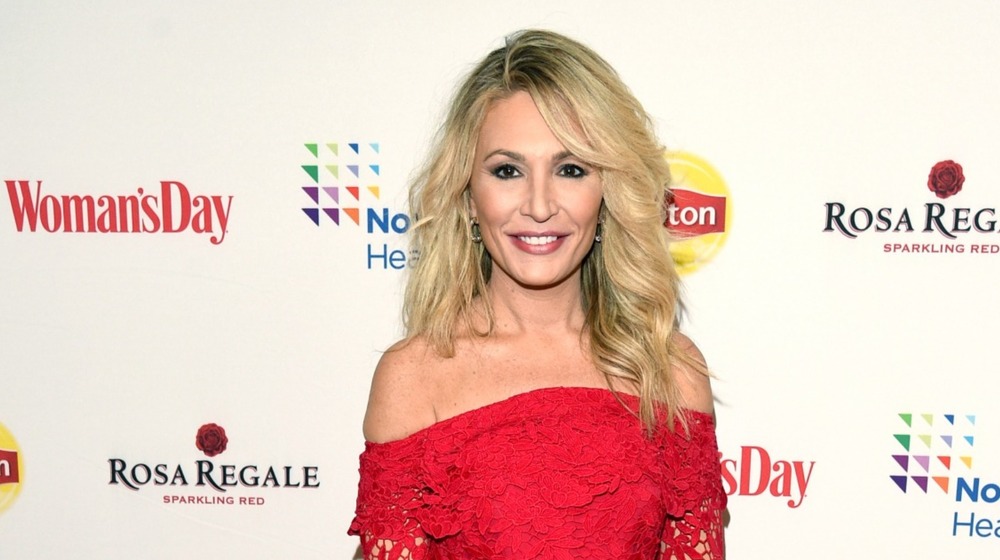 Photo by Bryan Bedder/Getty Images for Women's Day
It appears that Kate Chastain's life after Below Deck agrees with her! Kate and Below Deck's Francesca Rubi talked to Andy Cohen recently, and the Watch What Happens Live host raved about Kate's new look. Andy was taken back by the former chief stew's posh appearance, and the Bravo host seemed to think that Kate's new vibe might be more than just hair and makeup changes, per Bravo TV.
"I'm looking at you and feeling like you might have gotten new lips since the last time I saw you," Andy asked Kate, implying that Kate may have gotten lip fillers. The former Below Deck star assured Andy that her changed appearance did not involve any such thing, replying, "Thank you for asking, but I actually did not. You know what I think it might be, I think when I'm not working 18 hour days for six weeks straight wearing a polyester uniform... that's what you guys are used to seeing me as. So, this is land life."
Kate looks beautiful all the time, but keep reading for the real reason the former Below Deck star looks so different on land.
Kate Chastain chalks her new look up to lipstick
There is no man on earth that knows facial and body enhancements better than Mr. Andy Cohen! The King of Bravo TV could spot an injection or tuck from a mile away. Andy knows all the secrets of The Real Housewives franchise, and those queens of plastic surgery and botox have given the man a Ph.D. in getting work done.
But Kate Chastain told Andy that her stunning new appearance has nothing to do with enhancements. On Watch What Happens Live with Andy Cohen, she said her new look is due to "sleep" and new lipstick. The former Below Deck star told the Bravo TV host that she changed her lip color: "I actually wore a colored lipstick, which, I think our friend [makeup artist] Caroline [Blanchard] will agree... I never do. This is a colored lip." 
Andy isn't the only one with suspicions about Kate's lips, though. Viewers on Twitter definitely agree with him — they're skeptical that lipstick and sleep are all she's doing. Either way, more power to the Below Deck diva for being her best self!