Kim Kardashian Ditches Longtime Security Guard But Is In 'Great Spirits'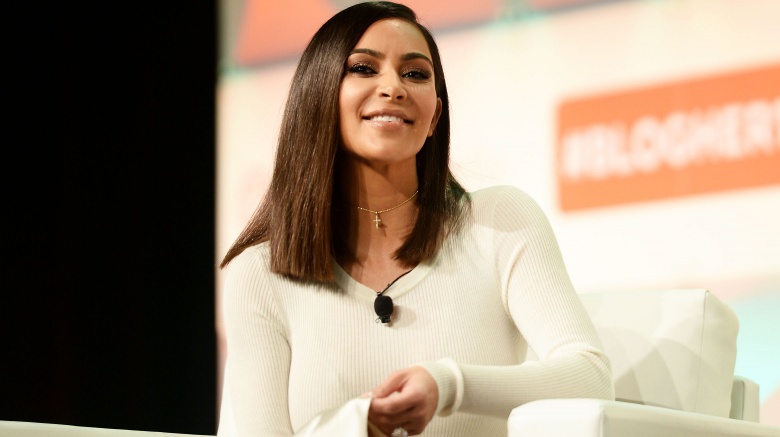 Getty Images
Kim Kardashian is gradually getting back to her normal life. The reality star, 35, attended little sister Kendall Jenner's 21st birthday party on Nov. 2, 2016, and was reportedly in better spirits than she's been in since she was robbed at gunpoint in Paris in October 2016.
"Kim was there in a sweater, in a great mood, and gushing to everyone about how amazing Kanye West's [Saint Pablo] show is and how she loves going to his concerts. She seemed in totally great spirits, very social and smiling with everyone," a source told Us Weekly. The insider added, "Kim gave Kendall an expensive piece of jewelry and a card."
Insiders also told E! News that Kardashian, who was joined by husband West, presented Jenner with a cake around midnight. A witness dished to People, "[Kardashian and West] were very chill all night. Kim got on the mic at one point and said something funny and that was about it. She seemed pretty upbeat."
Jenner celebrated at two different Los Angeles venues.
As Nicki Swift previously reported, Kardashian has recently resumed filming her reality show Keeping Up With the Kardashians, so she seems to slowly be getting back to her ordinary (well, for her) routine. An insider told Us Weekly, "She is still laying low but has been filming [Keeping Up With the Kardashians] a little bit. Things are going to be different for her going forward, but she is taking small steps and wanting to get her life back on track."
One of the changes Kardashian made after the robbery was ditching her longtime security guard, Pascal Duvier, Us Weekly reported. "The decision wasn't personal but rather a complete overhauling of security after the incident," a source said. Perhaps for her own security, as well as privacy, Kardashian has also remained dark on social media. The source noted, "She's still figuring out when is the right time for her to come back."