Jimmy Buffett Sells His Palm Beach Mansion For Millions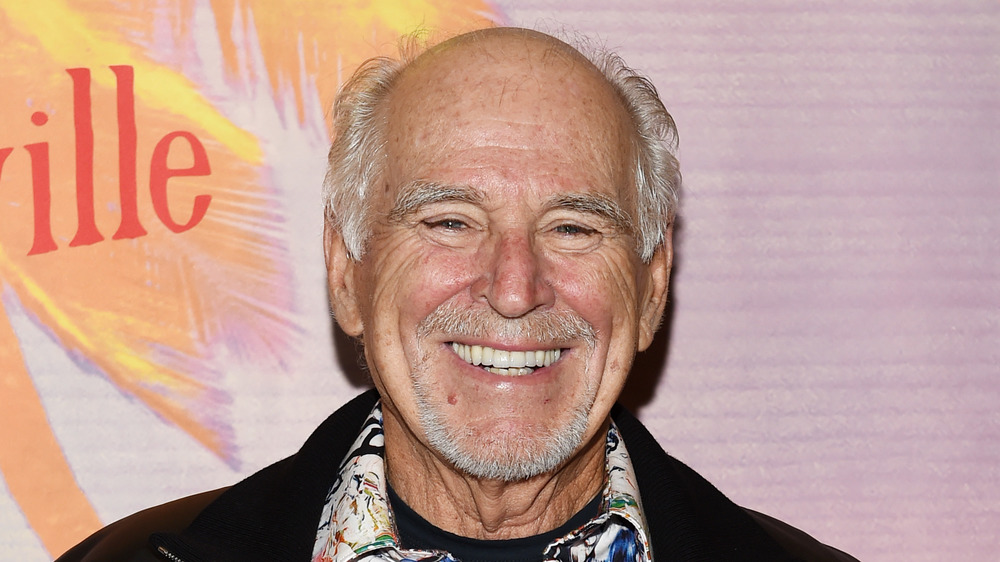 Amanda Edwards/Getty Images
Jimmy Buffett has come a long way since his days of living on a boat. "I came to Key West [Fla.] with a little bit of luggage and a lot of songs," he told Rolling Stone about his early career. Now, he is a multi-millionaire, estimated to be worth $600 million, per Celebrity Net Worth. He didn't make all the dough off of his successful music career, despite "Margaritaville" still being a hit more than four decades after the song's release.
Rather, he believed in the "Margaritaville" lifestyle — living a carefree life near the coast, sipping away your favorite cocktail as the sun warms you day after day. He has translated this idyllic way of living into an empire complete with more than 20 Margaritaville resorts, casinos, and retirement communities; Margaritaville restaurants; and Margaritaville apparel, home decor, tequila, snacks, and so much more. 
With that being said, it's worth noting that Buffett isn't "wasting away" in any particular place. He's got a few homes to mix up some margaritas in, according to Forbes. However, he now has one less, as it has been reported that he just sold his Palm Beach mansion for a hefty profit. Let's take a closer look at the house Buffett just sold.
Jimmy Buffett scored big with the sale of his Palm Beach mansion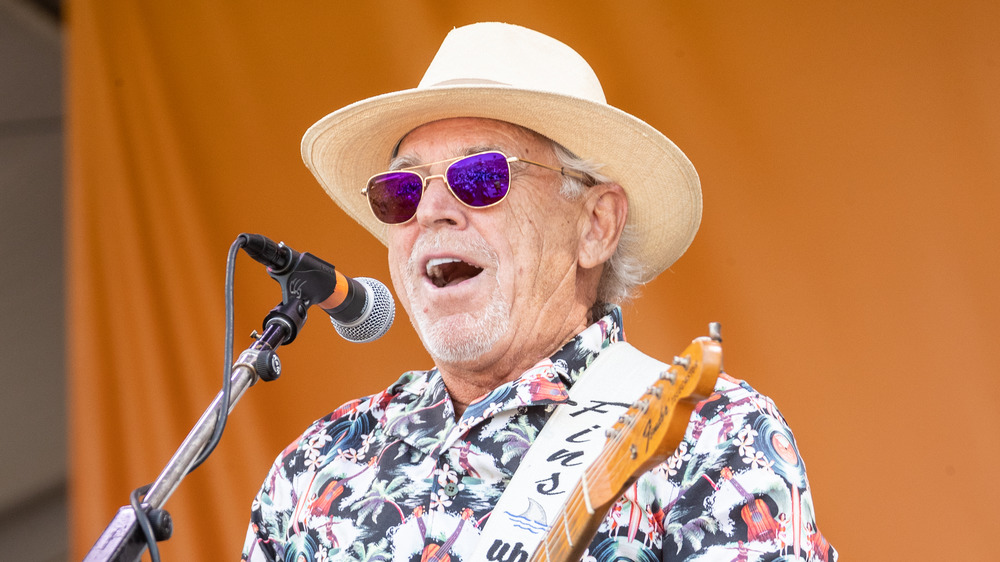 Douglas Mason/Getty Images
According to its listing information (per Mansion Global), Jimmy Buffett's "Island Contemporary" home in Palm Beach, Fla. sold for $6.9 million in December 2020. The singer-songwriter bought the 4,783-square-foot mansion in 2011 for $4.95 million, which means he made about $2 million off of the property.
The beachy house was built in 2003 and boasts three bedrooms and three-and-a-half bathrooms, plus a guest suite above a two-car garage. The property also comes with private beach access. The house centers around a large pool, which is viewed from every room inside the house. The listing also mentions the home's "soaring ceilings and mahogany framed glass doors and windows" that "make it always light and bright." It definitely sounds like the type of place one would expect the successful singer to kick back and relax.
There is no report of any new property purchases under his name, so it looks like Buffett is off to enjoy his "Cheeseburger in Paradise" at one of his already-existing properties.