Tom Hardy Had To Get This Tattoo After Losing A Bet To Leonardo DiCaprio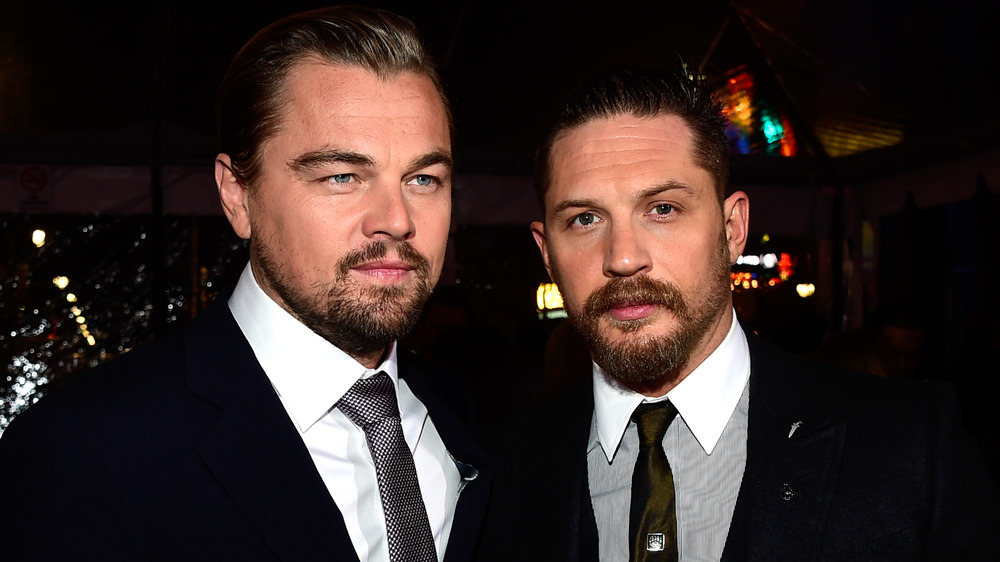 Frazer Harrison/Getty Images
Actor Tom Hardy might be one of the most famous faces in Hollywood, but underneath the glamour, he seems to be pretty relatable. Just like us, the native Londoner enjoys pizza and chocolate (though his weight gain was required for a role) and loves dogs so much that he once took his beloved canine to an event as his date. Even Reddit users agree that Hardy is relatable, despite his celebrity status. If that was not enough, now we know that the actor also makes bets and loses them. (And who among us has not made an ill-fated bet at one point?)
According to Vanity Fair, Hardy made a bet with his co-star Leonardo DiCaprio, while the pair were working together on The Revenant in 2016. The outlet reported that Hardy was positive he would not be nominated for an Oscar, while DiCaprio argued otherwise. To settle things, they landed upon a gentleman's wager: Whoever was right would pick out a tattoo for the loser. As it turned out, Hardy was nominated for best actor in a supporting role and DiCaprio, who scooped up a best actor nomination of his own, immediately set out to design a suitable tattoo. Proving to be a man of his word, Hardy got the questionable inking etched into his bicep for all eternity. But what does this tattoo say?
Tom Hardy's tattoo is a hilarious example of Leonardo DiCaprio's sense of humor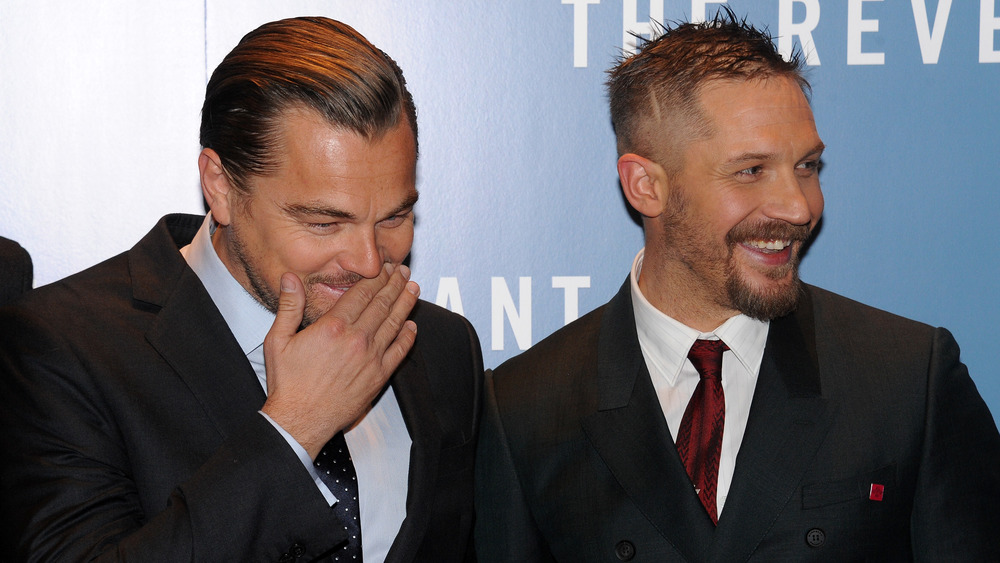 Dave J Hogan/Getty Images
In a 2016 interview with Esquire, Tom Hardy recreated Leonardo DiCaprio's tattoo design on a Post-it note. "He wrote, in this really s***ty handwriting: 'Leo knows everything.' Ha! I was like, 'OK, I'll get it done, but you have to write it properly,'" Hardy shared. While Hardy committed to the inking, he joked to Vanity Fair about the unfairness of the bet, questioning whether or not DiCaprio would have done the same in his position. "He would never get a tattoo if he lost that bet," Hardy laughed. "I'm covered in s**t tattoos anyway, so it doesn't make any difference to me. If I got a big bold 'Leo' right across my thigh or across my face."
Still, Hardy took the loss in good humor. As Esquire pointed out, the actor's body is plastered with various tattoos that pay homage to many of the important people in his life, including his agent, so it seems only fair that DiCaprio's name is forever immortalized there, too. Fans looking to admire the body art are in luck, as photographic evidence of it exists out there on the Internet! In the meantime, let's hope Hardy approaches any future bets with a little more caution — or maybe not.