Isla Fisher Has A Strange Skill You'd Never Expect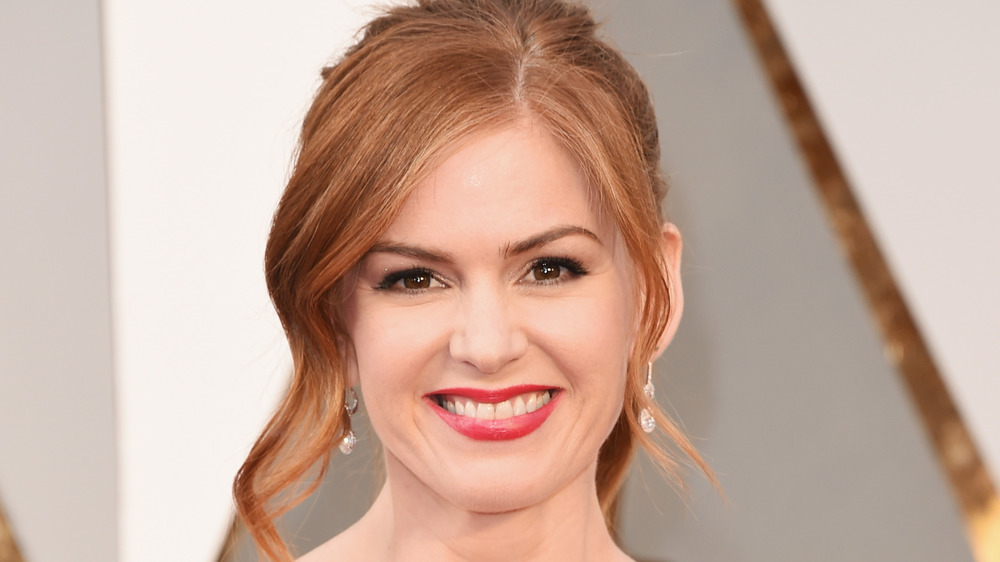 Jason Merritt/term/Getty Images
Isla Fisher might have one of the most unconventional marriages in Hollywood. When she appeared on Jimmy Kimmel Live on Dec. 10, 2020, he called her the "bride of Borat," which she thought was hilarious.
Fisher married Sacha Baron Cohen on March 15, 2010, according to The Sun, and they quickly joined the ranks of celebrities who had babies in secret. Yet, while the pair definitely has an odd marriage, it is a union that is no doubt full of laughs, thanks especially to Cohen's adventurous feats in filmmaking. In fact, Fisher has a hilarious and very valid reason for why she will not visit her husband on set anymore. 
While Fisher's hubby gets a lot of media attention for his own antics, Fisher herself has a vibrant career and, thanks to her gorgeous red hair, often gets confused with Amy Adams. Not to worry, though. Fisher is well known and beloved in her own right and actually has a remarkable skill none of us saw coming.
Isla Fisher learned how to talk with her mouth closed thanks to a ventriloquist doll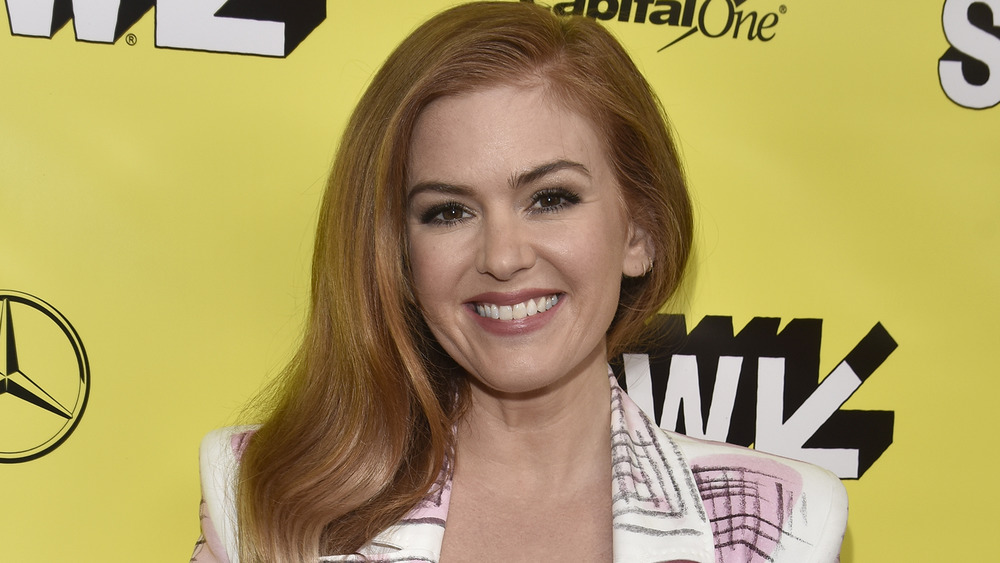 Tim Mosenfelder/Getty Images
Isla Fisher appeared on Jimmy Kimmel Live on Dec. 10, 2020 to talk about her new film, Godmothered, which is available on Disney Plus. Fisher explained that the character of the fairy godmother is played by Jillian Bell, while Fisher plays a "single mom who is grieving the loss of her husband" and is frustrated with her job. Bell's character comes along to show Fisher's character that "happily ever after doesn't have to include... a dress and a prince and a castle."
Kimmel asked Fisher if she had a godmother in her own life and Fisher shared that she did. In fact, her godmother gave her a ventriloquist doll. "As a result," Fisher shared, "I was able to speak with my mouth closed, which helped in school. I was able to gossip with my mates without getting kicked out." Fisher added, "I got it when I was about four and I spent most of my time talking through this doll."
While this gift from her godmother gave Fisher the most unexpected talent, the broader themes that came up in Godmothered are ones that Fisher is passionate about. She told the Australian magazine WHO that she appreciated the chance to shake up the traditional storyline to a fairy tale. So we can count that passion, along with ventriloquism, among Fisher's many fabulous talents!