The Real Reason Isla Fisher Won't Visit Sacha Baron Cohen On Set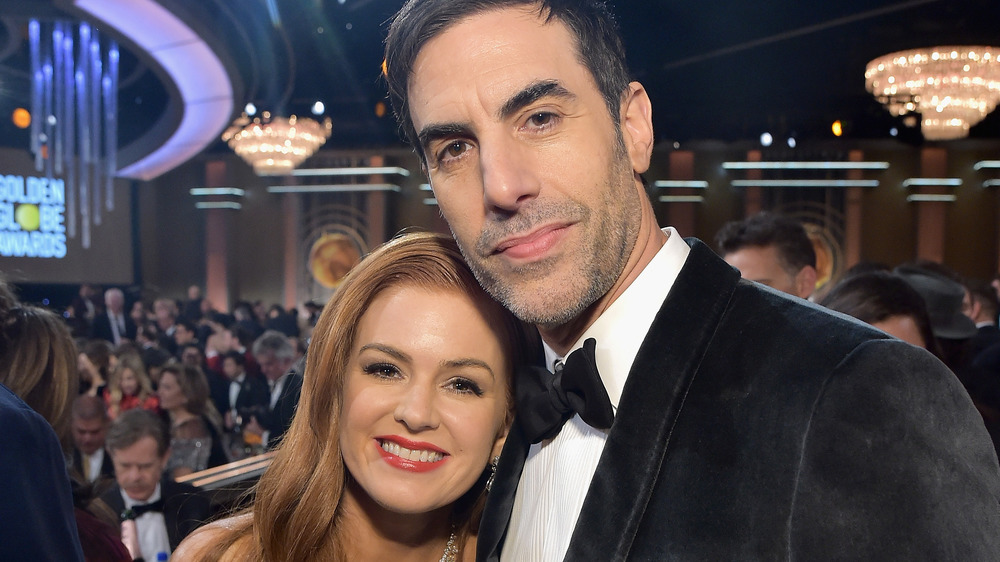 Stefanie Keenan/Getty Images
Sacha Baron Cohen has built his successful show business career on his impressive and relentless ability to not only play any role, but to prank celebrities without mercy. Whether he's conducting a jaw-droppingly funny (and often unbearably cringe-worthy) interview or starring in one of his quirky films, the star isn't afraid to go to extremes in order to spark shocking and amusing results.
"If you thought the comedian could never do anything wilder than getting Dick Cheney to sign a waterboarding kit for him in his 2018 Showtime series, Who Is America? you would be wrong," according to The New York Times. Indeed, it seems like there's no subject and no person that the star isn't willing to target and fully take down.
However, not everyone can handle Baron Cohen's brand of (painfully honest?) humor. And no, we're not just referring to Donald Trump claiming that he doesn't find the Borat star funny, per Entertainment Weekly. It turns out that Baron Cohen's own wife, Isla Fisher, refuses to visit him while he's working on set. Although, frankly, it sounds like she has a pretty good reason for staying away.
Police got involved when Isla Fisher visited Sacha Baron Cohen on set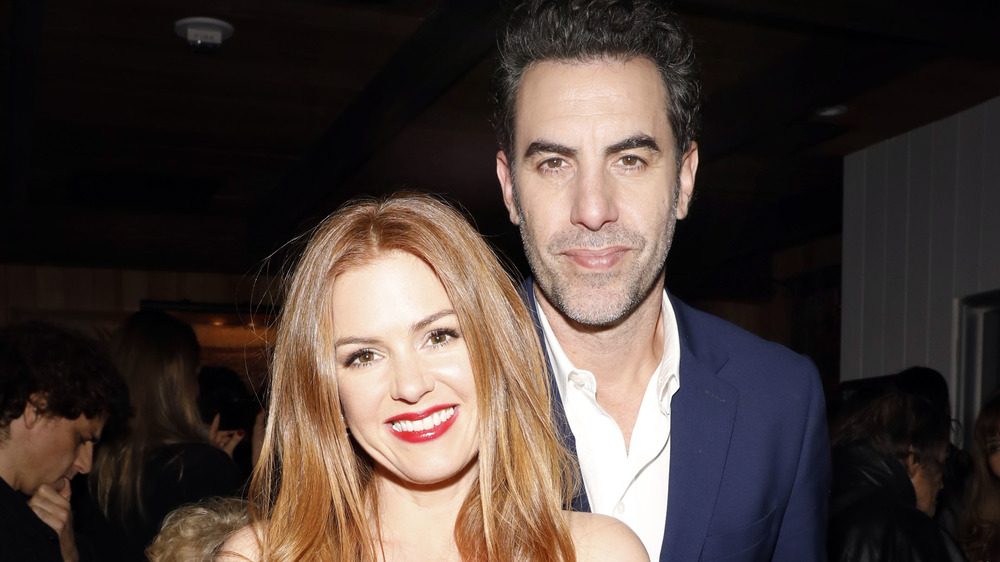 Rachel Murray/Getty Images
When you visit your partner at their job, it can be a nice way to get to know what they do in their professional setting. That's exactly what happened to Isla Fisher when she took some time to stop by and see her husband, Sacha Baron Cohen, on the set of one of his films. Unfortunately for Fisher, her spouse happens to have a rather unusual job. In fact, one trip to set had Fisher refusing to ever go back.
"The last time I visited [Baron Cohen on set] was Bruno and I was just looking forward to a happy day on set," Fisher recalled while doing a virtual interview on Jimmy Kimmel Live in December 2020. Adding that she even "brought lunch for [her] hubs," she noted that when she showed up, "It's not even a 'set,' it's you know, a truck in a parking lot." And that wasn't the strangest part ... at all.
When Fisher arrived where Baron Cohen was filming the 2009 mockumentary film, things went wild pretty quickly. She explained, "I get there and over the walkie-talkie, I just sort of hear muffled voices and then 'the police, the police are coming, get out of here! He's going, he's gone, get security!'" Um, YIKES! Fisher continued, "And then I guess he takes off, the police are after him, then we take off in this van. And uh yeah, I never went back again." To be honest, that's totally understandable.