The Time Natalie Morales Competed On American Ninja Warrior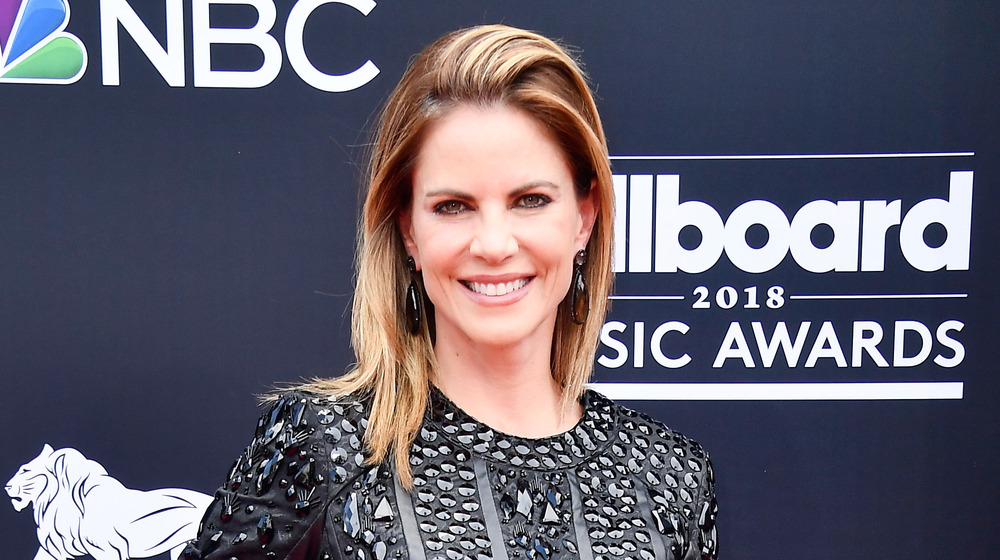 Frazer Harrison/Getty Images
Despite its cheerful facade, the world of network morning shows can be seriously cutthroat (just ask Ann Curry). But one morning news anchor is a true competitor, who's proven she's well-equipped to hold her own in the studio — and beyond: Natalie Morales of the Today Show.
Morales, who's currently the West Coast anchor and lives in Los Angeles, has gracefully navigated the behind-the-scenes politics of the NBC staple in her nearly 15 years there, including alleged disputes with guests as well as rumors of an affair with Matt Lauer, which both she and Lauer denied, as per Page Six.
Morales, a mom of two, is also a dedicated athlete who competes in marathons and triathlons and participates in just about any Today segment where anchors have to get physical. That includes a 2015 segment where she competed on American Ninja Warrior — and pretty much bombed.
But, knowing Morales' competitive nature, it should come as no surprise what happened next.
Natalie Morales returned to American Ninja Warrior and had quite a different experience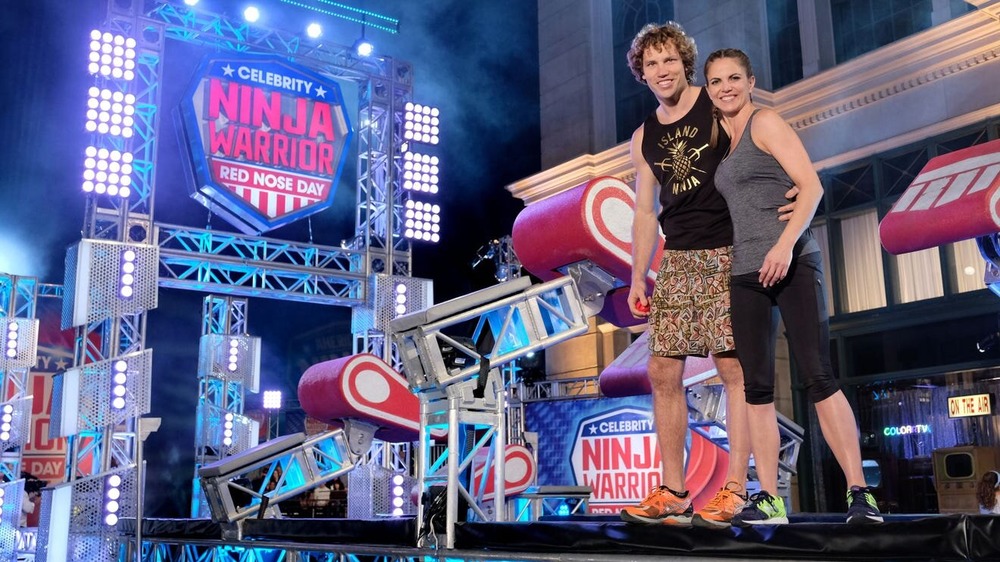 Tyler Golden/NBC
In 2017, Natalie Morales appeared again on American Ninja Warrior, this time in a celebrity edition of the NBC competition show. Each celebrity on the season was paired with an "elite ninja" (a past competitor) as a coach, according to TV Insider.
Morales was matched with Grant McCartney as she set out to tackle the floating steps, cannonball drop, block run, flywheels, battering ram, and warped wall, according to American Ninja Warrior Nation. Each completed challenge would net $5,000 for charity.
Morales was the first competitor to tackle the course. With her hair in French-braided pigtails, she struggled through the first challenge, but managed to make her way through the floating steps.
After a victory dance, Morales faced the cannonball drop, saying, "That's a long way down, people," as she surveyed the obstacle, suspended 20 feet high. "I'm so scared right now." Yet she held on tight and made it all the way down.
For the next one, she bent the rules and tapped her coach to complete it. "Teamwork, people," she said to the camera. He finished the flywheels with ease, and Morales approached the next obstacle: the block run. She made it about halfway across the 24-foot obstacle before falling into the water.
Still, Morales netted $10,000 for charity. All in all, we'd say the Today show anchor redeemed herself for her 2015 performance — and then some.