The Truth About Luann De Lesseps' First Marriage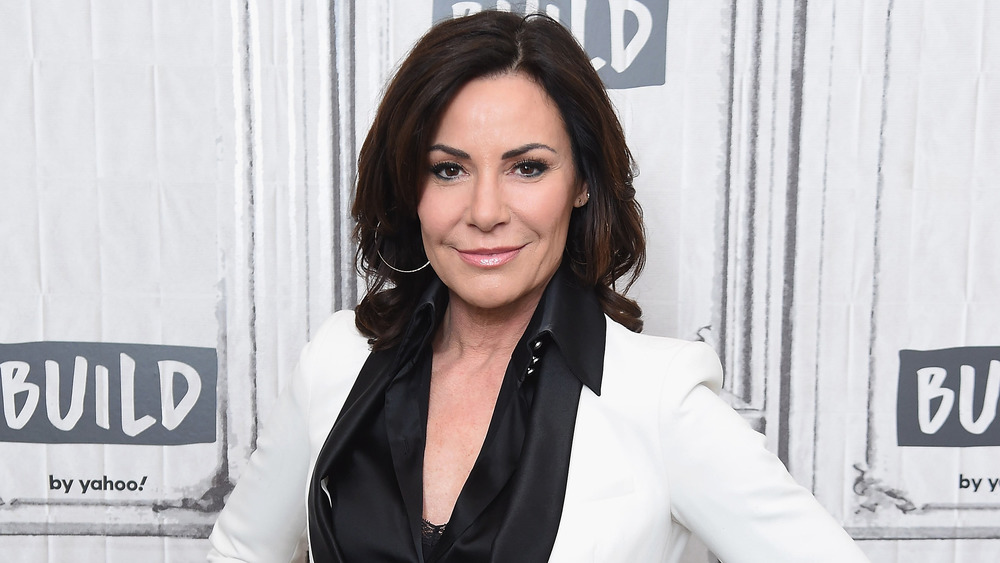 Gary Gershoff/Getty Images
Money can't buy you class, but it can buy you divorce. Real Housewives of New York City star Luann de Lesseps had a very public breakup in 2017 with brief second husband Tom D'Agostino — but what about her first love, Count Alexandre de Lesseps? The man that gave Luann her Countess crown moniker — and cabaret stage name — is French nobility, and even comes from the family that gifted the Statue of Liberty to the Big Apple, according to Yahoo!. 
With RHONY costars claiming the de Lessepses had an open marriage, and the subsequent lawsuit against Luann led by ex Alexandre and their two children, as per E! News — it's hard to keep track of where things stand between Luann and the Count. So what really is the truth about Luann's first marriage? Let's take a look back at the couple's union to find out what the former couple is up to now.
What exactly went down between Luann de Lesseps and the Count?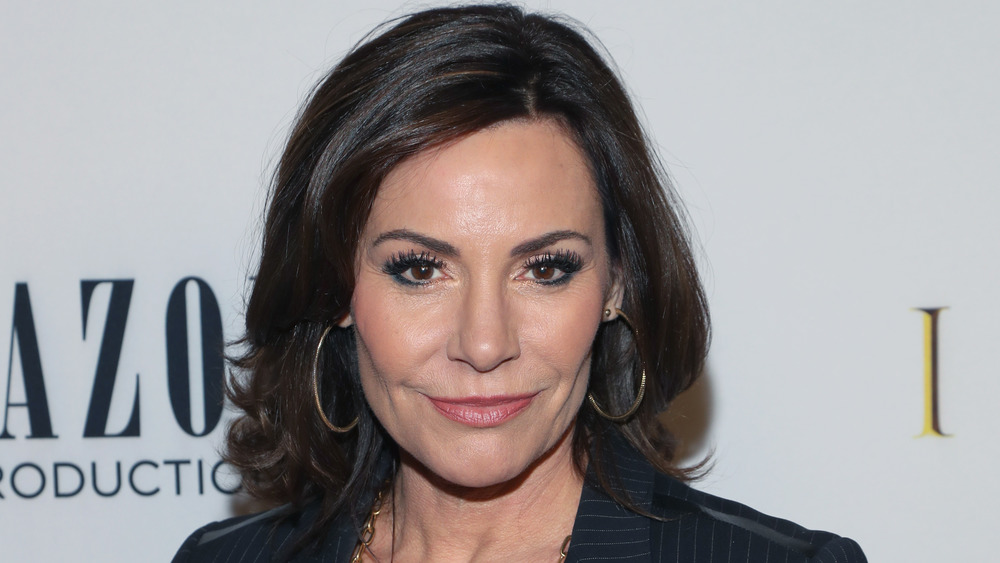 Manny Carabel/Getty Images
It all started when then-nurse Luann de Lesseps connected with Count Alexandre de Lesseps at a party overseas, as per Reality Tea. She wed the French aristocrat in 1993, and the couple had two kids, Victoria and Noel. They ultimately called it quits in 2009, after appearing on two seasons of RHONY, according to Us Weekly.
Rumors swirled that the pair had an open marriage, as Alexandre traveled frequently for work. However, Luann has denied it, per Us. In fact, the couple was separated for close to three months prior to their divorce, according to People. 
So what fueled the split? Alexandre sent Luann an email saying he had met someone else: an Ethiopian woman rumored to have royal ties in Geneva, per the New York Daily News. Years later, Alexandre famously bashed Luann after she was arrested for "disorderly intoxication, battery of an officer, resisting arrest and making threats against a public servant," according to Page Six, with a source saying that Alex believed she was "ruining the family name." 
In July 2018, Alex assisted Victoria and Noel in suing Luann over a breach of legal trust with a sale of their Hamptons home, as per E! News — a shock, considering that Luann and Alex had reunited just a few days earlier. Luann later revealed to E! News that the lawsuit contributed to her alcohol relapse. The case was later dropped in April 2019, prompting Luann to claim that "everything's great" to Watch What Happens Live! host Andy Cohen. 
Moving forward, Luann seems happy to be linked with Hamptons-based trainer Garth Wakeford during quarantine. C'est la vie, indeed. 
If you or someone you know is struggling with substance abuse and mental health, please contact SAMHSA's 24-hour National Helpline at 1-800-662-HELP (4357).