What Nick Jonas Has To Say About His Brother Frankie's TikTok Fame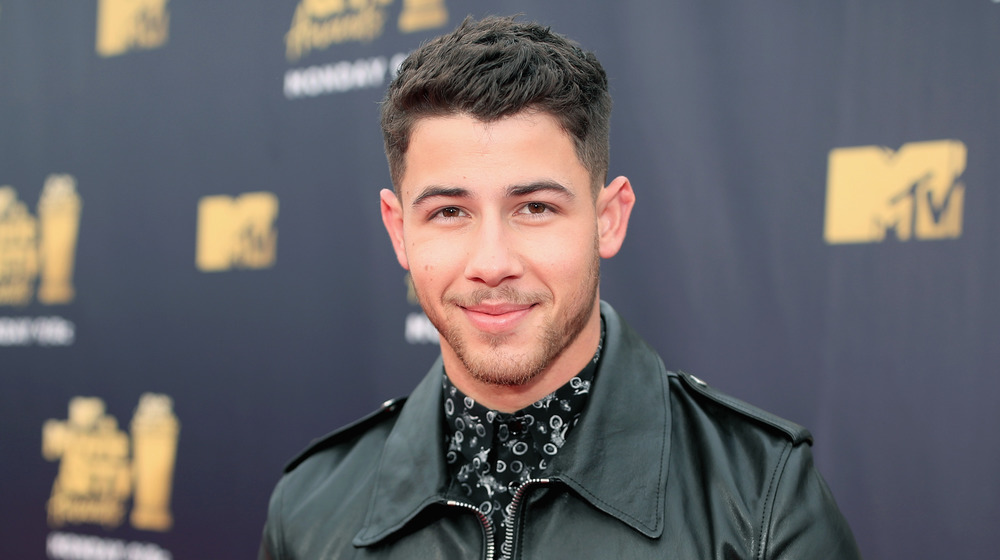 Christopher Polk/Getty Images
There are more Jonas brothers than you might realize. Firstly, there are our three band guys who make up, oh you know, the Jonas Brothers: Kevin Jonas, Joe Jonas, and Nick Jonas. These New Jersey treasures are super famous, thanks to their band but also their high-profile marriages. There's Nick and his marriage to Priyanka Chopra. Then there's Joe, who's married to Game of Thrones star Sophie Turner. Finally, Kevin is married to Danielle Jonas and the duo starred in the reality TV show Married to Jonas, which aired from 2012 to 2013, according to Harper's Bazaar.
If you thought that was it, you're not alone. People everywhere are shocked and delighted to discover that there's actually a fourth Jonas brother. Gasp! His name is Frankie, or the "Bonus Jonas" if you're feeling snarky, and to be fair, he was only 5 when his elder brothers formed their band, so it wasn't like he was able to join them on the road.
But Frankie is now a grown man and has found a niche on TikTok. In fact, he's blown up so much that big bro Nick did something hilarious about it.
Frankie Jonas roasts his famous brothers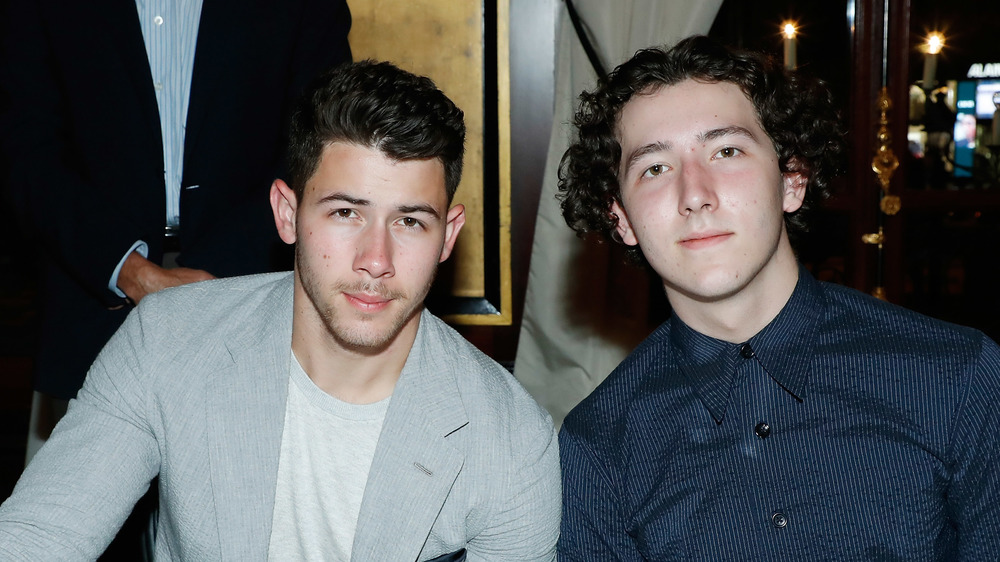 Bertrand Rindoff Petroff/Getty Images
Frankie Jonas, the fourth and often forgotten in the long line of Jonas siblings, has found his place on TikTok and he's thriving. Honestly, we couldn't be happier for him. Frankie joined TikTok in October 2020, according to People, and has skyrocketed in followers on the site. In fact, as of this writing, he has over 20 million likes and 1.4 million followers. Frankie's content is delightfully self-deprecating and he's not shy about teasing his famous brothers either.
Fans are having tons of fun with this and decided to roast Nick and Joe Jonas on their TikTok accounts by asking questions like, "Wait aren't you Frankie's brother or something?" per People. Someone wrote, "you really used Frankie's last name for profit." 
Frankie then captured the comments in a video and wrote, "Y'all out here in my brothers comments acting reckless." Nick then made a duet out of Frankie's video, where he added a hilarious video of himself reading the comments then jumped on the phone, where he said, "Yeah, Joe, Kevin, forget what I said about letting Frankie in the band." Frankie commented on this and said, "I don't need the band I have tiktok now." Nicely played, Frankie!