The Real Reason Comedian John Mulaney Reportedly Entered Rehab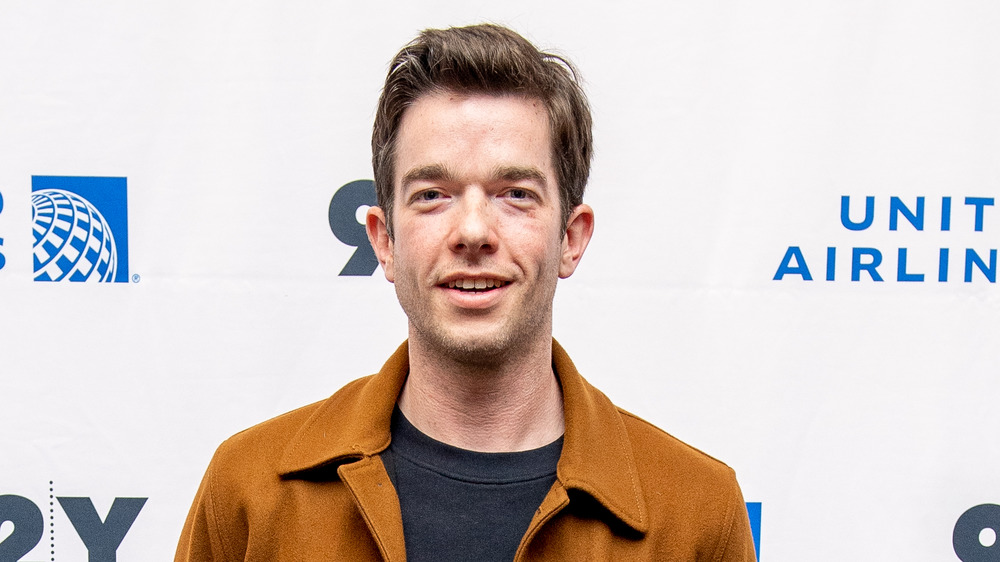 Roy Rochlin/Getty Images
The coronavirus pandemic has presented a variety of challenging adjustments for many, including where it concerns work. Although comedian John Mulaney might not have a "traditional" nine to five, he also felt the strain of an altered work schedule, joking about the situation during a December 2020 appearance on Jimmy Kimmel Live! "During quarantine, I was like, 'Why am I going totally crazy and why am I suddenly telling my own wife my accomplishments? I really needed a job," he quipped. 
Before the appearance, news broke in November 2020 that Mulaney took a job writing for Seth Myers. The show's executive producer was thrilled about the news, tweeting, "I hope he stays for 100 years but I will settle for 'as long as John wants.'"
But work isn't the only recent change in Mulaney's life — in December 2020, Page Six reported that the comic checked in to rehab for substance abuse issues. Keep on reading to find out what reportedly inspired his decision to seek help.
John Mulaney has struggled with addiction before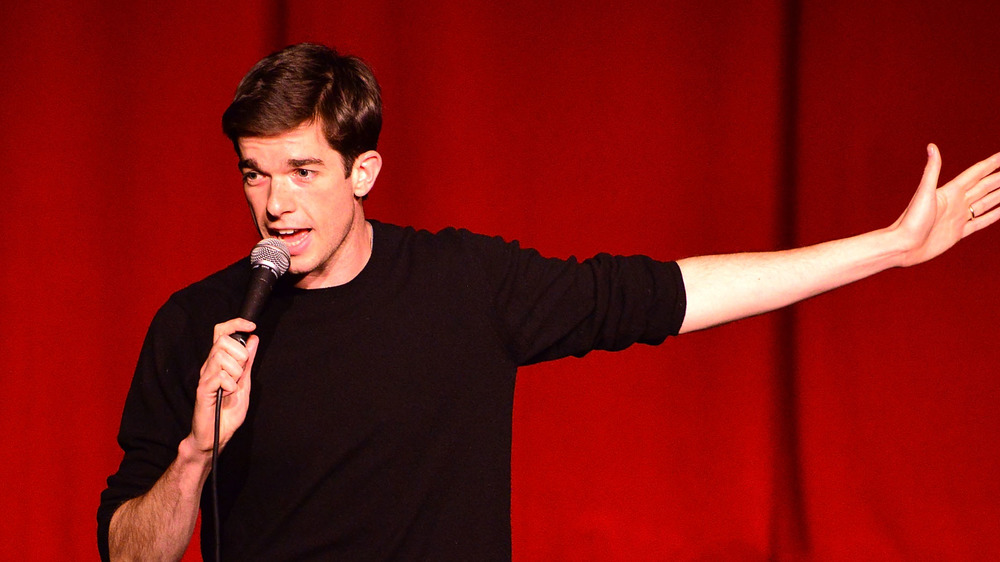 Joshua Blanchard/Getty Images
John Mulaney reportedly entered rehab in December 2020 for 60 days, according to a Page Six exclusive. A source alleged to the outlet that the comedian is getting help for alcohol and cocaine dependency issues.
Some might not know that Mulaney has struggled with his sobriety and addictive tendencies for most of his life. Mulaney began drinking as a young teen but quickly turned to harder drugs to deal with his social anxiety. "I wasn't a good athlete," he explained to Esquire in 2019. "So maybe it was some young male thing of 'This is the physical feat I can do. Three Vicodin and a tequila and I'm still standing.'"
The comedian kept up his hard-partying ways for nearly a decade until he was 23 and he finally hit his limit. "It was just crazy," he told the outlet. "I was like, 'You're f–king out of control.' And I thought to myself, 'I don't like this guy anymore. I'm not rooting for him.'" Mulaney then got sober but reportedly did not enter rehab. This time around, it's supposedly a different story. "His fans know he's struggled in the past with sobriety, he has talked about it openly. Unfortunately, he has struggled again during the pandemic," a source told Page Six, adding, "He's on board with his recovery, he's not fighting against rehab."
If you or someone you know is struggling with substance abuse and mental health, please contact SAMHSA's 24-hour National Helpline at 1-800-662-HELP (4357).