Why The Royal Family Abandoned Hampton Court Palace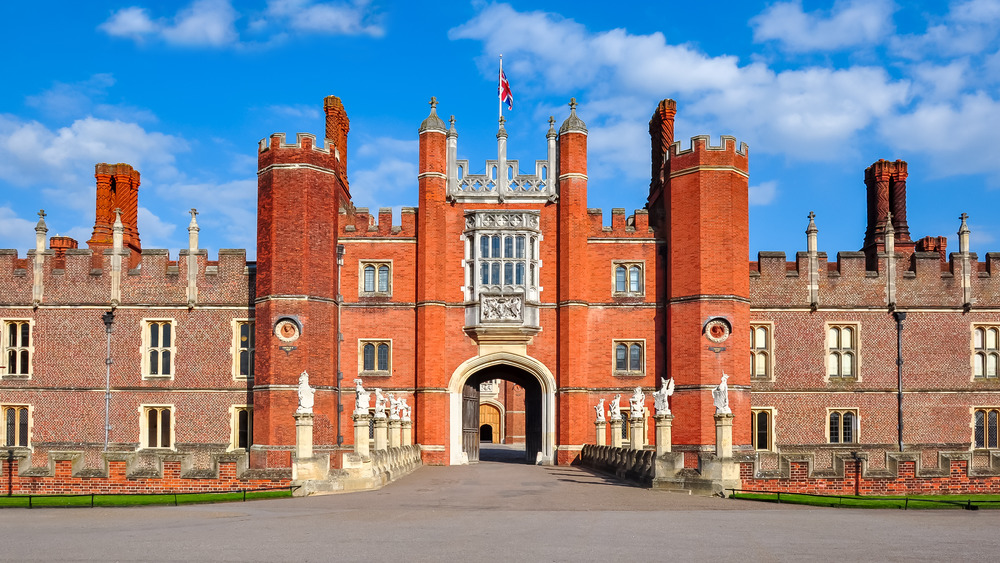 Shutterstock
Queen Elizabeth II is no lightweight when it comes to real estate. In fact, according to Insider, the Crown Estate owns $18 billion worth of estates and it is quite possible that the public does not even know the extent of their land and property holdings.
Some of the royal family's estates and palaces are outright glamorous and House Beautiful made a list of their 20 most luxurious properties with expected favorites, like Kensington Palace (where Prince William and Kate Middleton live while they are in London) and Balmoral Castle in Scotland, which is allegedly the Queen's favorite place, according to the outlet. But there is one palace that did not make the list: Hampton Court Palace. This structure has been in the royal family since Henry VIII, who was gifted the palace by Cardinal Thomas Wolsey, according to Historic Royal Palaces. 
Hampton Court is, in fact, rich in Tudor history. In fact, it's one of only two remaining palaces in England that were used by Henry VIII, according to Londontopia. (The other is St. James Palace.) He loved the palace so much that he brought all of his six wives to the residency over the years and many later monarchs had extensions built on the property to suit their needs. With so much work put into Hampton Court and such an extensive history, why doesn't anyone live there anymore? We have got the scoop!
Queen Victoria opened Hampton Court Palace to 'grace and favor' residencies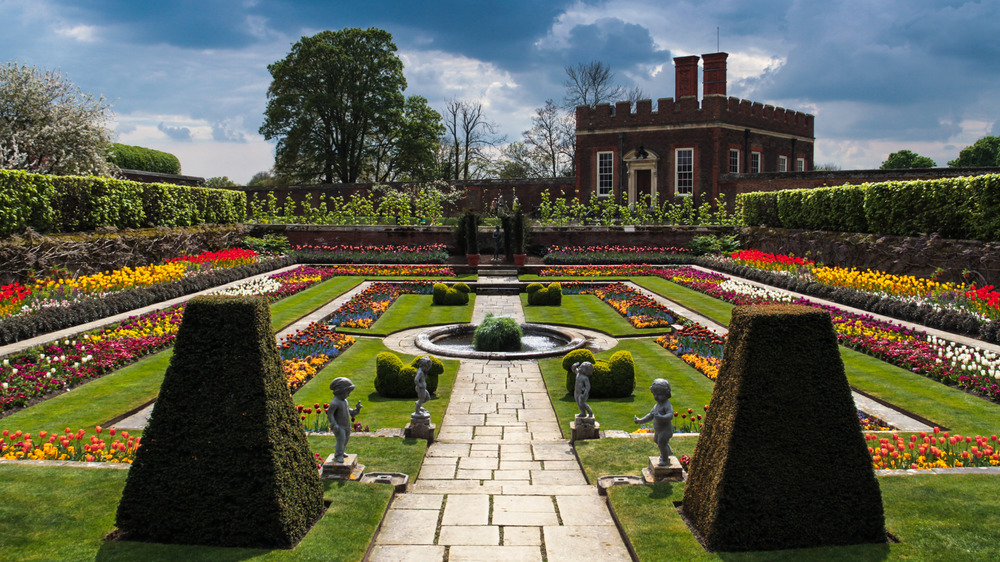 Shutterstock
Hampton Court Palace was last occupied by royals in 1737, according to Historic Royal Palaces. The last monarch to use it was King George II and when his son, King George III, became king, he never set foot in the palace and it fell out of use, according to Londontopia.
In 1838, Queen Victoria opened the palace to the public, according to Historic Royal Palaces, but it was also used for something called "grace and favor" residencies. This meant that the royal family could bequeath an apartment in the palace to someone who had served the crown well and were offered free accommodation as a gesture of gratitude. Amazingly, the grace and favor residencies were issued up until the 1960s and, as of 2018, some of the remaining tenants still lived there, according to the outlet.
The gardens surrounding the palace are still actively used and Kate Middleton used the Hampton Court Gardens to host a children's play day outside, according to Hello! Magazine, as part of her initiative to bring attention to early development in children. A fundamental part of her initiative is the importance of playing outside, and the gardens at Hampton Court are certainly an impressive place promote this program!
So, while Hampton Court Palace is not used as a traditional royal residency anymore, it is certainly a popular site for tourists and used for initiatives helmed by the royal family.