Comedian Eddie Izzard Comes Out About Her Gender Identity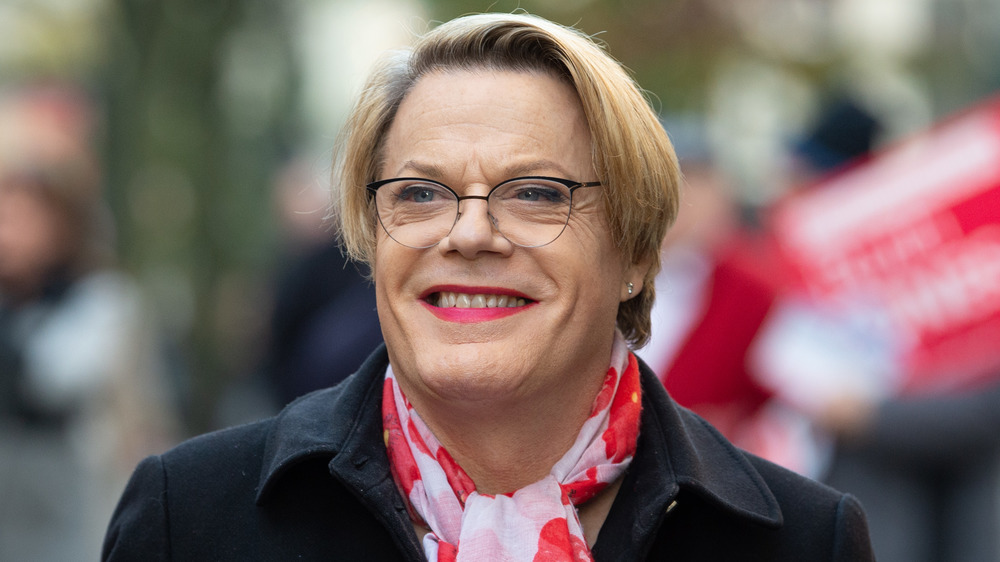 Matthew Horwood/Getty Images
Eddie Izzard is only using "she" pronouns moving forward. The British stand-up comedian, actor, and writer made the announcement on Dec. 17, 2020 during an episode of Sky Arts' Portrait Artist of the Year, "a competition series where artists are challenged to create a portrait of three famous subjects," according to Deadline. During her appearance, Izzard said, "This is the first program I've asked if I can be 'she' and 'her' — this is a little transition period."
The Ocean's Twelve star, who first came out as trans in the 1980s and says she's "gender fluid," has used "she" pronouns for a long time, but not strictly. As she told the Mail on Sunday in September 2020: "When I'm in girl mode I am happy to be known as 'she' and when I'm in boy-mode, I am happy to be known as 'he.'" The comedy legend added, "But I am equally happy to be referred to as Eddie or 'Hey mate.'" In 2019, Izzard opened up about her "modes" during an interview with Windy City Times, an LGBTQ+ publication, explaining, "I have boy mode and girl mode. I am kind of gender fluid. I want to express both sides of myself, which has always been there. I am a tomboy and tomgirl kind of person."
Keep scrolling to find out why Izzard has decided to officially change pronouns to "she" and "her."
Eddie Izzard wants to 'be based in girl mode' from now on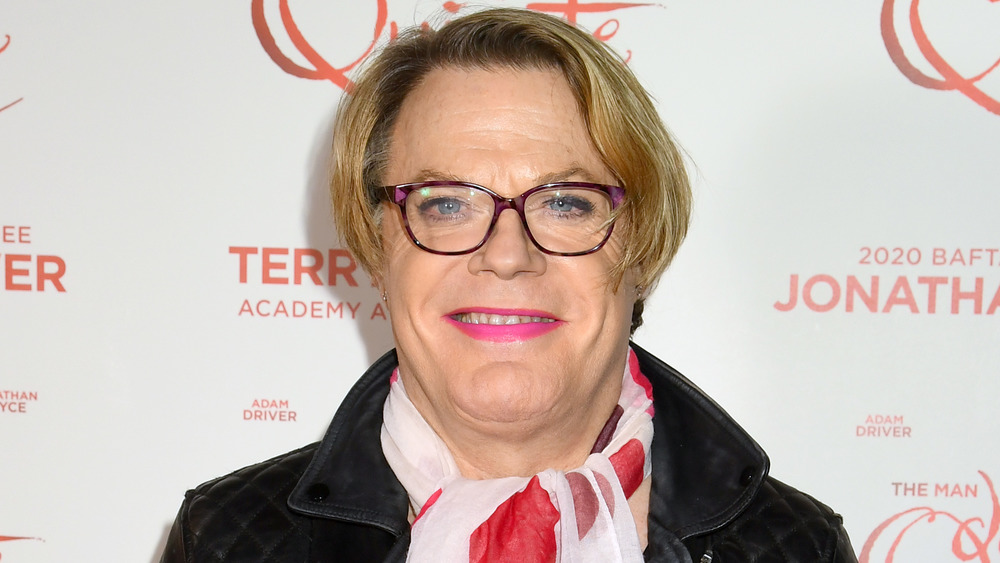 Dave J Hogan/Getty Images
During her appearance on Portrait Artist of the Year, Eddie Izzard said it "feels great" to announce her pronouns "because people just assume that... well, they just know me from before," per Page Six. She explained, "But, I'm gender fluid. I just want to be based in girl mode from now on." The comedian said using the pronouns feels "very positive," adding, "One life, live it well." 
Following Izzard's announcement, she earned tons of praise and a tremendous amount of support on social media, with fans calling her a "hero" and an "inspiration." According to Page Six, comedian Shappi Khorsandi tweeted, "I can't tell you what she means to me as a comic. Rocked my comedy world when I was a teen and beyond. Changed everything, made room. I love her and this morning I'm very happy for her." The official Human Rights Campaign account also wrote, "Thanks for allowing us on this adventure with you Eddie, and for encouraging others to live their life openly and authentically."