What Alyson Stoner Is Up To Now
Let us take you back to 2002: That's when Missy Elliott released her "Work It" video. Featuring the rapper herself getting into the groove along with her typical backup dancers, there were a few other people in the video who fans adored. Elliott brought on a handful of young performers to show off their moves, including Alyson Stoner. Around two and a half minutes into the video, a group of girls dances with Elliott, and in the center, wearing an adorable and super fashionable outfit — as well as pigtails — is Stoner. Delivering a stellar performance and all kinds of attitude, it was clear that this was a child star in the making.
That proved to be true when Stoner started landing other gigs in the entertainment industry that let her branch out into acting. You may have seen her as Sarah Baker in 2003's Cheaper by the Dozen, as well as its sequel which came out in 2005. She also played Camille in 2006's Step Up. She was also the voice behind Isabella on Phineas and Ferb from 2007 to 2015, among other roles, per IMDb.
While Stoner is still around and grew up to be gorgeous, you may not recognize her these days. That's because, while one part of her current life may be familiar to fans, she made a few other changes to how she looks and what she does that might surprise you.
Alyson Stoner still has sweet moves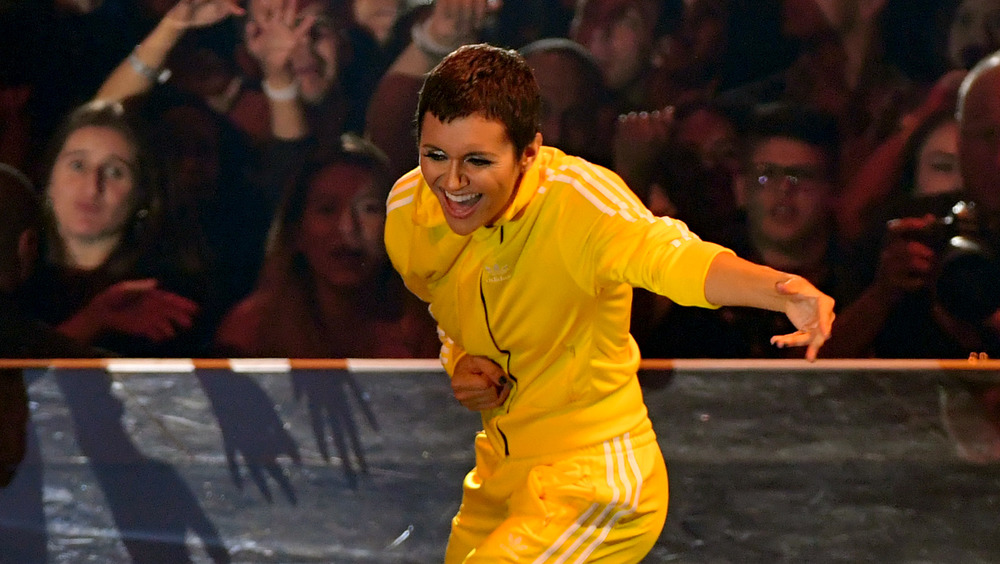 Noam Galai/Getty Images
Alyson Stoner may have taken a few steps into the acting side of show business, but that doesn't mean that she's totally walked away from dancing. In fact, the star still had some pretty sweet moves which she's willing to show off. If you tuned in to see Missy Elliott perform at the 2019 MTV VMAs, then you definitely saw Stoner make an appearance to deliver a dance to "Work It" just like she did when she was a child (although she decided on a different routine).
Granted, you might not have realized that was Stoner, because she admittedly looks a little different these days. Along with chopping off her long locks and sticking with a much shorter hairstyle, she also tends to opt for different colors like bright blue and bleach blonde as well as her natural brown.
However, fans who have found her on social media will not only be familiar with the look she's taken on as an adult, they'll also know that she regularly pops up posts of herself dancing. Fans are definitely into it, leaving comments like, "I think I've watched this over 10x," and "[s]he still got it!"
While that's enough to keep fans following Stoner on Instagram, that's not the only thing you'll see her posting about. That's because there's another aspect of her life that is incredibly important to her.
Alyson Stoner is an advocate for mental health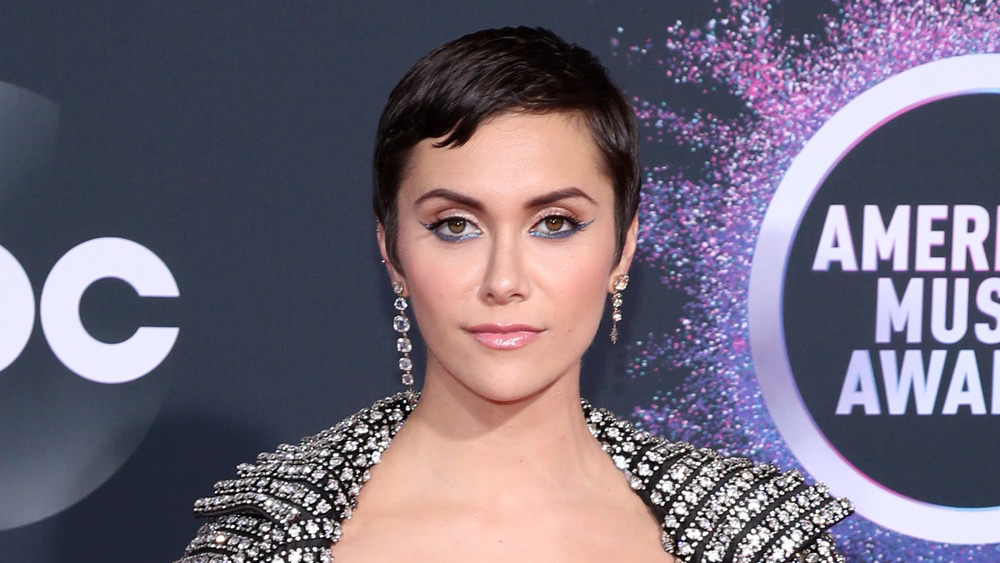 Rich Fury/Getty Images
Alyson Stoner was just 9 years old when she appeared in Missy Elliott's "Work It" video — and finding fame so young came at a cost. "As a kid, I learned to make fire out of fumes," she told People. "It's all I knew." Indeed, a few years earlier, as a 6-year-old, Stoner started having issues brought on by her job that included social problems, developing a serious fear of not being successful, as well as "severe anxiety that led to heart palpitations, hair loss, and seizures." On top of that, she also struggled with anorexia, as well as exercise bulimia, and a binge-eating disorder.
In 2011, at 17 years old and when Stoner's professional schedule allowed it, she went to rehab. These days, she's an advocate for taking care of yourself. Check out her Instagram account and you'll see that she shares the kind of "Daily Self-Love Mental Health Inspiration" that her followers surely appreciate. In turn, her fans continue to watch her change and grow throughout her ongoing journey.
If you or someone you know is struggling with mental health, please contact the Crisis Text Line by texting HOME to 741741, or call the National Alliance on Mental Illness Helpline at 1-800-950-NAMI (6264). And if you or someone you know is struggling with an eating disorder, please contact the National Eating Disorder Association's Helpline at 1-800-931-2237 or chat with one of their helpline volunteers on NEDA's website.