Billie Eilish Won't Release Her New Album If People Keep Doing This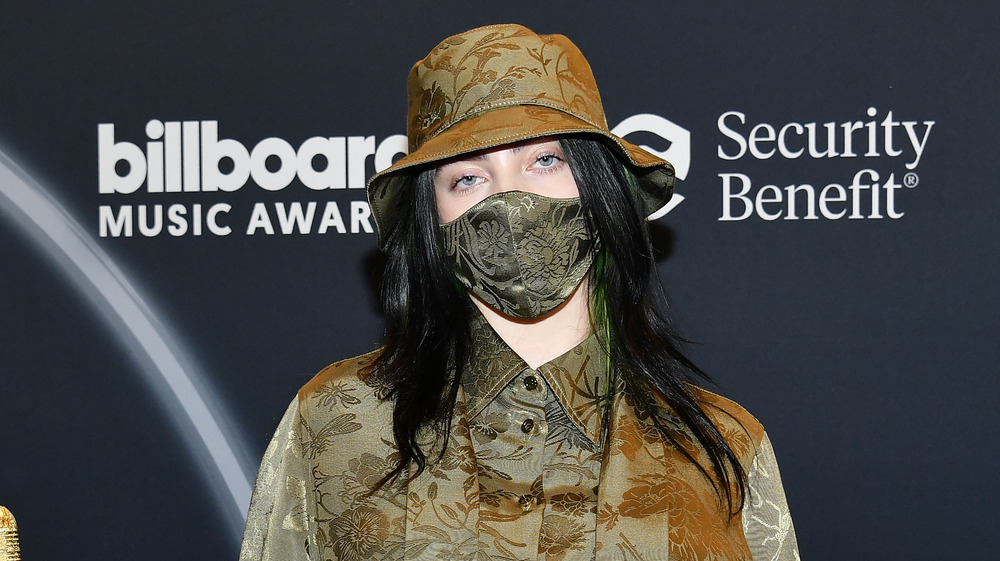 Amy Sussman/bbma2020/Getty Images
She's not having it! Billie Eilish gave her fans a warning on Instagram following the constant criticism she receives online. She took to her Instagram Stories on Dec. 21, 2020, to set her followers straight, even threatening to withhold her album if trolls don't stop coming for this one particular asset that she holds in high regard.
This is far from the first time Eilish has shut down her haters, especially body shamers. Although she is known for wearing baggy clothes, she made headlines when she was spotted in just a tank top and shorts in October 2020. "There's this picture of me, like, running from my car to my brother's front door on like, a 110-degree day, in a tank top," Eilish explained of the talked-about moment in an interview with Vanity Fair. "And everyone's like, 'Damn, Billie got fat!' and I'm like, 'Nope, this is just how I look! You've just never seen it before!'" 
Dealing with her haters may be tough, but she said she is happy to be an honest role model for others. "I love having kids relate to me and tell me that I make them feel comfortable in their bodies," she said at the time. "If I can do anything, I wanna do that." Keep scrolling to see the one thing her trolls need to stop doing if they want her to release her next album.
Trolls need to stop coming for Billie Eilish's iconic hair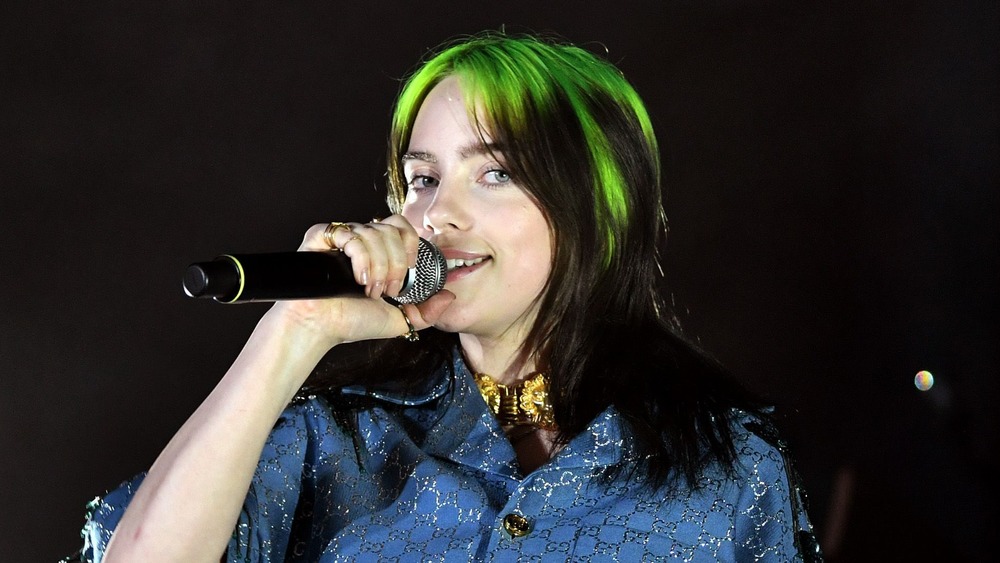 Emma Mcintyre/Getty Images
Clearly, Billie Eilish is over her haters — but she gave them a little incentive to stop coming for her lime green and black locks. "I have a fun story to tell you, but first: f**k you guys. Stop making fun of me," she said via Instagram Story on Dec. 21, 2020. "My god. I'm f**king making you an album. I will not put it out if you keep making fun of my hair. Shut up!"
Referring to her upcoming documentary, Billie Eilish: The World's a Little Blurry, which is set to be released in February 2021, she said, "I'm changing it after the doc comes out. It's going to be the end of an era. I'm gonna give you a new era." She continued to tease some big news, stating, "I have an announcement to make. I got some s–t to put out," before adding a final warning to her followers. "Anyway, doesn't matter. Leave me the f—k alone. Let me live with my f—king hair that I've had for way too long, okay? Shut the f—k up." It sounds like if people want new music from the young talent, they better play by her rules!