Why Glee Star Heather Morris Is Apologizing For Her Tweets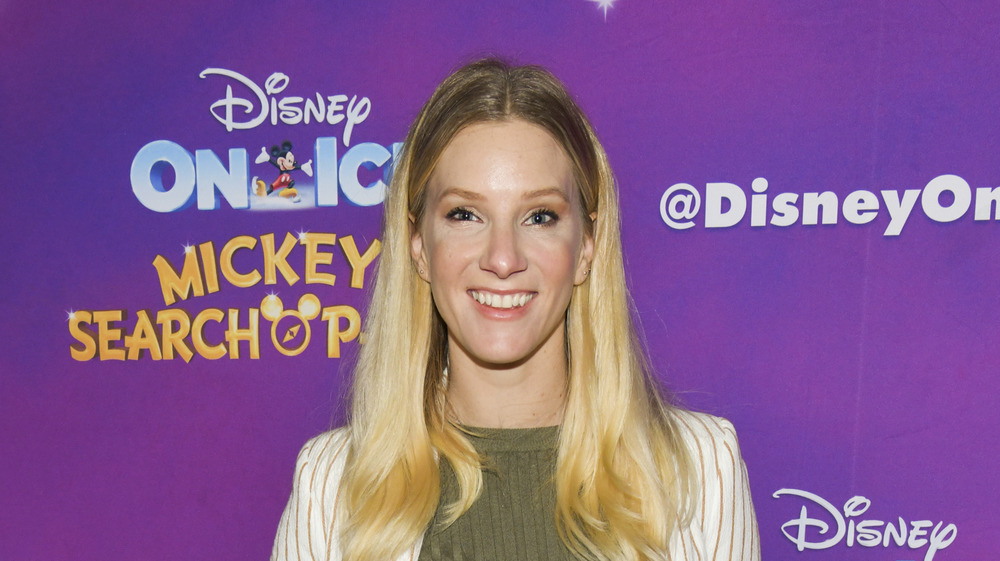 Rodin Eckenroth/Getty Images
After Glee ended in 2015, viewers were hoping that the main cast members of the hit TV musical would catch a break after enduring the devastating death of Cory Monteith two years prior from a drug overdose. Instead, reprehensible behaviors and tragedies kept coming for some of the show's main cast; Mark Salling committed suicide in 2018 after pleading guilty to pornographic charges, and Naya Rivera tragically drowned while on a boating trip with her son in July 2020.
The remaining main cast members, including Lea Michele, Matthew Morrison, Kevin McHale, Amber Riley, Darren Chris, and Heather Morris, have all dealt with their deaths in different ways. Morris, however, has been in the hot seat recently for a series of now-deleted tweets posted on Dec. 18, 2020 that was called out by Twitter users for being "disappointing," per Buzzfeed News.
It all started when McHale, who played Artie Abrams on Glee, retweeted a fan's post about "A Very Glee Christmas." In the photos accompanying the tweet, Mark Sailing's face was covered by a vomit emoji. Salling played Noah "Puck" Puckerman on the show. Morris then replied to McHale's tweet, calling the use of the emoji "offensive." After pushback from fans, Morris continued, tweeting (via People) "I don't feel the need to ever justify something because somethings are better left unsaid. Y'all who have lots of things to say, I get it, I UNDERSTAND you ... some things are unforgivable." Morris tweeted. 
Although some fans supported Morris, others voiced their disapproval. Five days after the incident, Morris issued an apology.
Heather Morris said her tweets were insensitive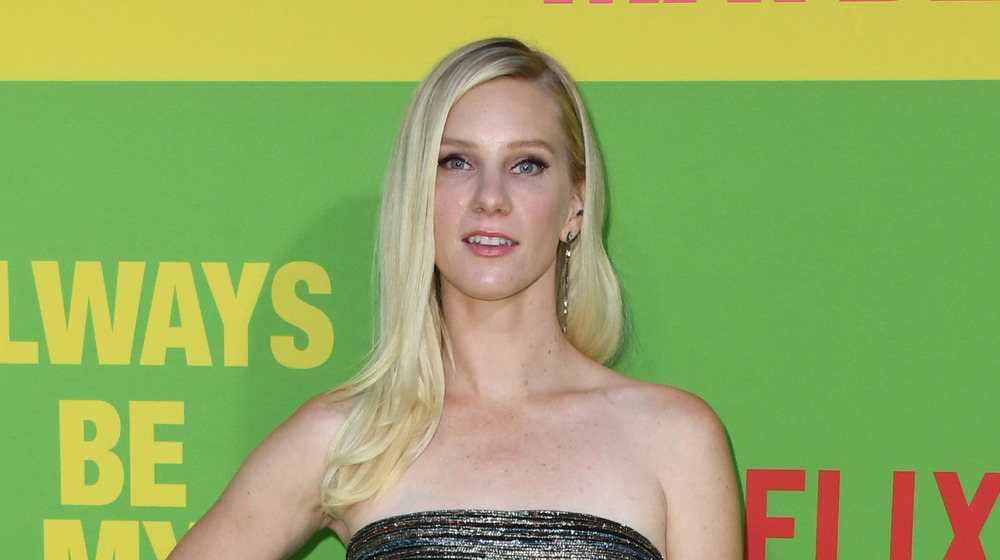 Jon Kopaloff/Getty Images
Heather Morris, who played cheerleader Brittany S. Pierce during Glee's six-season run, addressed her followers on Twitter, explaining that she was sorry "to all those triggered" by her tweets last week.
She wrote (via People), "To all those who felt triggered by my message, I want to sincerely apologize for the harm I caused. Whether you, a friend, a family member has been a victim of pedophilia, I realize my words may have been insensitive to your experience and for that I can't express enough how sorry I am."
The apology was a massive change in tone from what Morris followed up with after the initial backlash. At the time of the original thread, Morris wrote, "We did not loose [sic] just 2 cast members, we lost 3," Morris said, referring to Salling as well as the late Monteith and Rivera. "And it is SO incredible [sic] tough to have to act like that 3rd one is invisible, because even though his actions are unjustifiable, he was a part of our family at one point and he was mentally SICK. Yes pedophelia [sic] is a sickness but ... " Morris added that she "can't get through a day without balling her eyes out at the loss of her entire Glee family."
With Morris having apologized, we hope that the star can move on to the peaceful holiday season she hoped to have, without all the Twitter drama.

This story deals with a number of sensitive issues. If you or someone you know may be the victim of child abuse, please contact the Childhelp National Child Abuse Hotline 24/7 at 1-800-4-A-Child (1-800-422-4453) or contact their live chat services at www.childhelp.org/hotline. If you or someone you know is having suicidal thoughts, please call the National Suicide Prevention Lifeline at 1-800-273-TALK (8255) or text HOME to the Crisis Text Line at 741741.