Why Teen Mom's Catelynn Lowell Was Ashamed About Her Pregnancy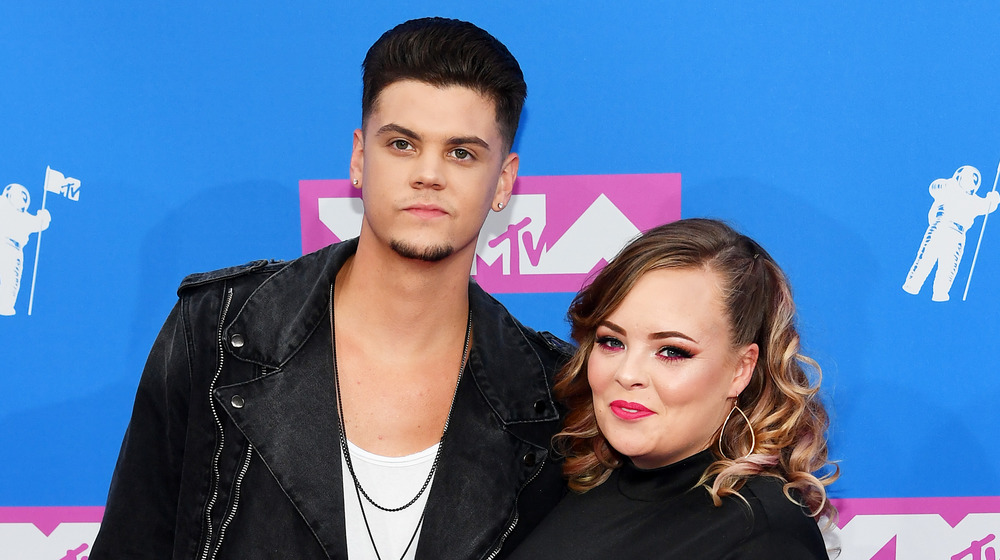 Nicholas Hunt/Getty Images
Catelynn Lowell first entered the public eye in MTV's 16 and Pregnant, a reality show that evolved into spinoffs, including Teen Mom OG. But Catelynn's powerful evolution didn't happen solo — she was also joined by way of her now-husband, Tyler Baltierra, making them one of the rare couples from Teen Mom who've actually stayed together on their MTV journey.
It's been a unique financial journey for Catelynn and Tyler as well. Obviously, they do well, as do all of the Teen Mom stars, who have unique ways of raking in cash thanks to the reality show. Unfortunately, Catelynn and Tyler also owed a massive amount of money in taxes, but that's what happens with huge paychecks.
Aside from the money and fame, Catelynn and Tyler are first and foremost parents and, since they qualified for 16 and Pregnant, they became parents really young. Although things turned out well for the couple and their kids, Catelynn felt a lot of shame about her first pregnancy. We reveal the reason why after the jump. 
Catelynn Lowell didn't want to 'disappoint' her family
Catelynn Lowell and Tyler Baltierra are parents to daughters Novalee and Vaeda as well as daughter Carly, "whom they gave up for adoption" in 2009, according to Us Weekly.
Catelynn's first pregnancy at 16 made her feel ashamed, an experience she spoke about on The Rosie Show in 2012. Host Rosie O'Donnell asked Catelynn and Tyler how difficult it was to tell their families about their unexpected pregnancy. "It was really hard," Catelynn admitted, adding that she felt ashamed. "I didn't want to disappoint anybody because of me being so young. My mom was at the hospital with me because I thought I had the flu and so she took me to the doctor."
Catelynn said when the doctor told her that her flu-like symptoms were caused by pregnancy and not a sickness, she said, "I felt really bad, like disappointed in myself because they were so disappointed in me." Catelynn and Tyler have remained in contact with their birth daughter throughout the years, creating a loving relationship out of what was no doubt a stressful beginning for the then-teenage couple.