Michael Buble's 3-Year-Old Son Diagnosed With Cancer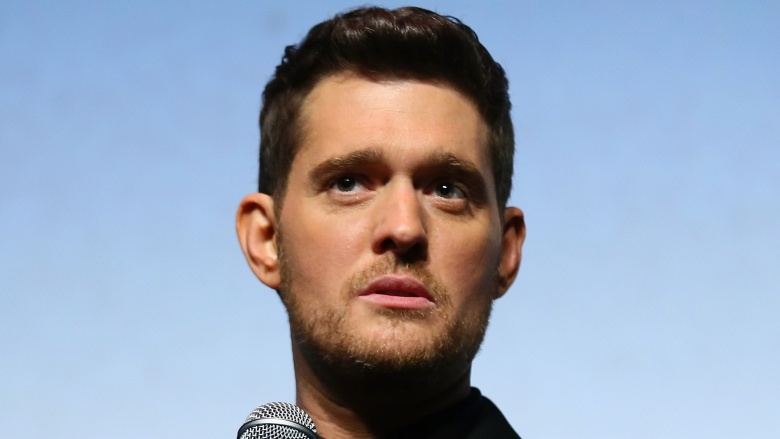 Getty Images
Michael Bublé's 3-year-old son, Noah, has been diagnosed with cancer.
The "I Believe In You" singer announced the heartbreaking news on Nov. 4, 2016 in a joint statement with wife Luisana Lopilato.
"We are devastated about the recent cancer diagnosis of our oldest son Noah who is currently undergoing treatment in the US," Bublé posted on Facebook. "We have always been very vocal about the importance of family and the love we have for our children. Luisana and I have put our careers on hold in order to devote all our time and attention to helping Noah get well. At this difficult time, we ask only for your prayers and respect for our privacy. We have a long journey in front of us and hope that with the support of family, friends and fans around the world, we will win this battle, God willing."
La Nacion reported that Noah was diagnosed when taken to the doctor for what was originally believed to be mumps.
Bublé, 41, and Lopilato, 29, are also parents to nine-month-old son Elias.
Last week, Bublé gushed to Us Weekly, "My son Noah sings lots. Eli is just crawling for the first time and is getting very close to walking. The boys are good. They make each other laugh. It is a beautiful feeling."
"[I] Just pray that everything stays good and they are happy and healthy and all of that," he continued. "It has given me great perspective. It has helped me to draw a line in the sand and to know that I am defined by being a father and a family man, not by my job. They give me a very clear understanding of what is important to me."
Our thoughts are with Bublé, Lopilato, and their families at this time.