The Bachelorette: Why Ivan Hall And Tayshia Adams' Break Up Was Confusing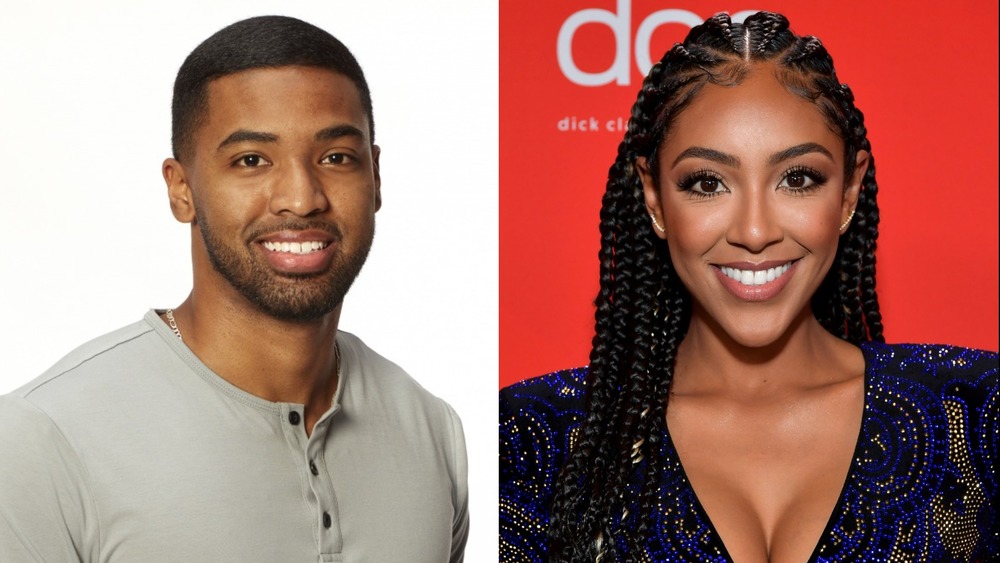 ABC/Craig Sjodin, Emma Mcintyre /ama2020/Getty Images
Ivan Hall might not have been Tayshia Adams' first one-on-one date or someone she formed a quick connection with, like she and Ben Smith, but the two had obvious chemistry that grew throughout season 16 of The Bachelorette. Their arguably most memorable time together occurred after the group musical date on the Nov. 24, 2020 episode, during which Ivan rapped to Tayshia in a sweet, intimate moment and won extra time with her. The date started off a bit corny, but fans were pleased when the two sat down for a serious conversation about race and the reignited Black Lives Matter movement in America, making the chat possibly the most authentic conversation in Bachelor Nation history.
Fans also enjoyed seeing Tayshia meet Ivan's family during their hometown date, which brought his family to the La Quinta Resort in California due to restrictions placed on production as a result of the coronavirus pandemic. At the end of the date, Ivan's brother, who had been previously incarcerated for four years, surprised him by showing up to the special occasion, which made Tayshia, Ivan, and viewers cry.
Ivan received a rose after the hometown date, and he was stoked at coming closer to the chance at proposing to Tayshia. However, Tayshia sent him packing at the final ceremony before proposal week. While fans were sad to see Ivan go, they were more confused at the circumstances of the breakup. Keep scrolling to learn why Ivan Hall and Tayshia Adams' break up was confusing.
Tayshia Adams sent Ivan Hall home over an off-camera convo
When Tayshia Adams pulls you aside on The Bachelorette, your chances of surviving another rose ceremony are historically pretty slim. As she stood before her three remaining suitors (Zac Clark, Ivan Hall, and Ben Smith) on the Dec. 22, 2020 finale, she asked to speak to Ivan privately.
They walked out of sight, where Tayshia broke the news that their futures are not compatible, citing differences in religion as an issue. "I wish I could say that there were a lot of red flags prior to this week. And there haven't been," she told Ivan, per Entertainment Tonight. "It's just like, at the end of the day, religion's part of my morals and my beliefs."
This explanation thoroughly confused fans, who had never seen the pair talk about religion. "Wait what is going on with Ivan's religion ????" one viewer tweeted. "What's up with Ivan's religion? Did I fall asleep and miss that conversation?" another confused fan asked. Apparently, religion came up during a private conversation between the couple, which would explain the plot hole, per ET. 
While both Ivan and his fans were sad, Ivan understood Tayshia's concern. "I definitely get it. That is the roadblock for the two of us," he agreed, before adding that he wished he brought it up sooner. Tayshia walked him out tear-free, they hugged, and that was the end of Ivan and Tayshia's love story.