Aubrey Plaza Almost Married Michael Cera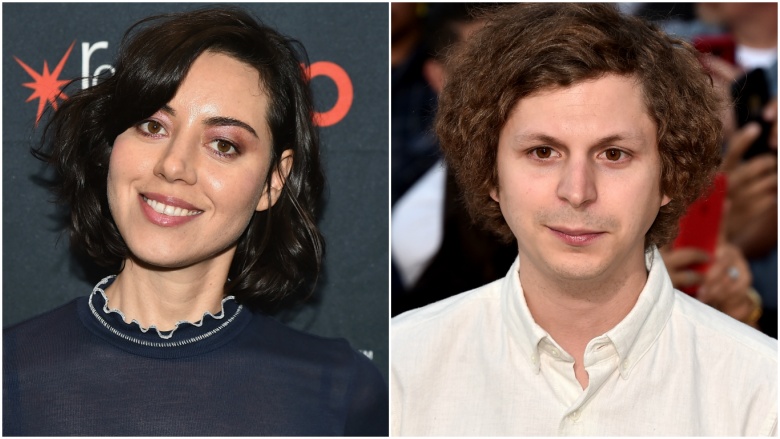 Getty Images
Who knew? Parks and Recreation actress Aubrey Plaza almost married Arrested Development star Michael Cera.
Plaza, 32, revealed on RuPaul's podcast, What's the Tee?, that she had a long-term, secret romance with her Scott Pilgrim vs. the World (2010) co-star, 28, and they almost tied the knot. "I dated [Cera] for a long time...a year and a half," she said. "We drove across the country after we shot that movie and almost got married in Vegas."
When RuPaul asked if being on set together ignited the romance, Plaza chuckled, "Oh, like animals in captivity? Everyone just wants to f**k each other?" She denied that was the case, emphasizing that he's still very special to her. "We love each other," she said. "We're still really good friends. He's just a weird little freak, and we speak the same language. He's one of the funniest people I know."
Plaza came out as bisexual over the summer. "I know I have an androgynous thing going on, and there's something masculine about my energy," she told the Advocate in July 2016. "Girls are into me—that's no secret. Hey, I'm into them too. I fall in love with girls and guys." She added, "My tastes are like an older gay man's, and I think that's who I really am. Like, I grew up obsessed with Judy Garland, and I was also obsessed with how much she meant to her following."