Here's Why Saweetie Is Having A Great Christmas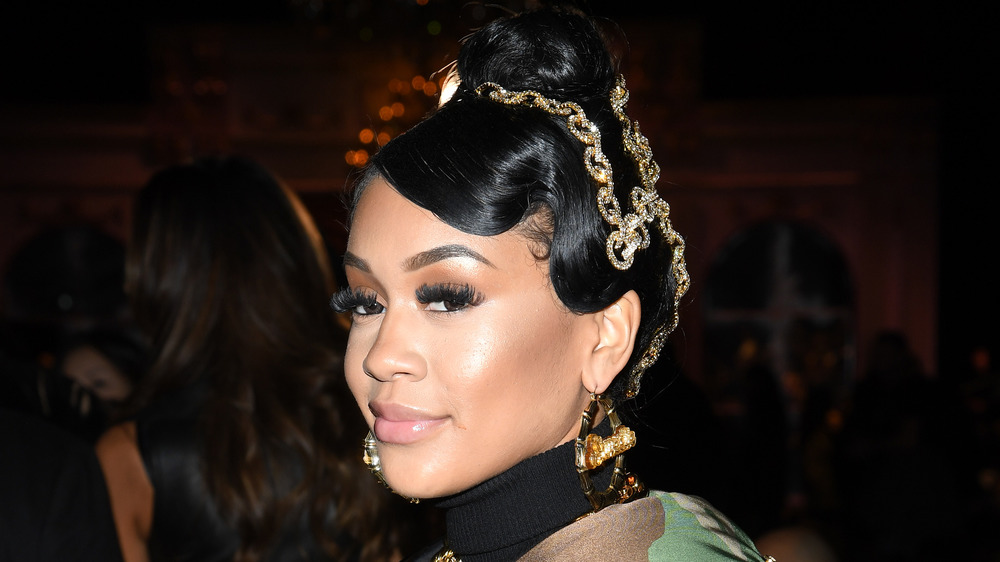 Daniele Venturelli/Getty Images
From a quick glimpse of Saweetie's social media accounts, it's safe to assume that she's having an eventful Christmas as she dropped some serious bank on her first private jet. The "Tap In" rapper showed off her new toy on social media, and she couldn't wait for her first trip in the luxurious aircraft. "Fly in fashion I make myself proud," Saweetie captioned the Dec. 22, 2020, set of photos.
On her Instagram Story, the entertainer was all smiles, dropping several F-bombs in joy. "Ay, I don't land at the airport, I land at the Clearport. I got my first motherf***ing jet, I'm hella happy," said Saweetie. "This sh*t hella motherf***ing big, I know that's motherf***ing right!" In the background, her friends and family gave her a motivating round of applause.
Some of the Icy Girl's critics questioned how she could afford a private jet, while also speculating that her boyfriend, rapper Quavo of Migos, bought it for her. Saweetie, whose net worth is reportedly $4 million, per Celebrity Net Worth, received both positive and negative responses following her private jet acquisition. However, Saweetie didn't have much time to respond to the negativity, as she received a super special gift from Quavo that overshadowed the haters.
Quavo gifted Saweetie a custom Bentley for Xmas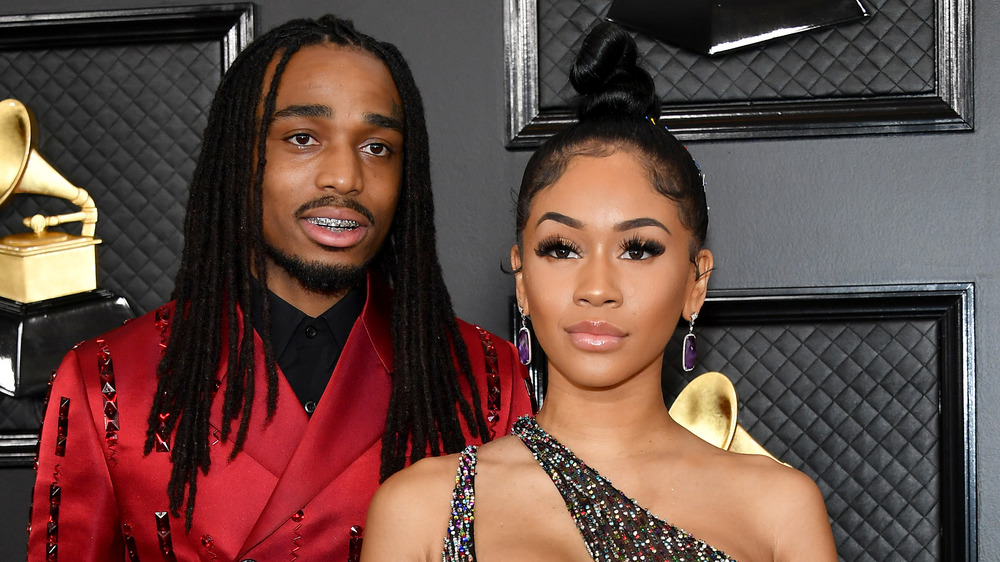 Amy Sussman/Getty Images
Celebrities often give and receive huge gifts from one another, and they're usually not in an average person's tax bracket. Celebrating their second Christmas with one another, Quavo and Saweetie seem to be doing it big to close out 2020. Within the same day of acquiring her first private jet, Saweetie got surprised with a custom Bentley by the "Need It" rapper.
The car features some pretty dope customized features, such as the phrase "Icy" written on the headrests. The metal snowflakes on the exterior of the car is a nod to Saweetie's debut mainstream single, "ICY GIRL," as well as their first interaction with one another when Quavo slid in her DMs with a simple snowflake emoji. The Shade Room shared a clip of the "My Type" rapper screaming joyously at the sight of the white Bentley approaching the airport tarmac. "Oh my God!" the rapper exclaimed. "My heart is beating so fast." 
Yep, it's clear Christmas 2020 is shaping up to be a Saweet one for the rapper!