The Real Reason Saweetie Is Slamming Her Record Label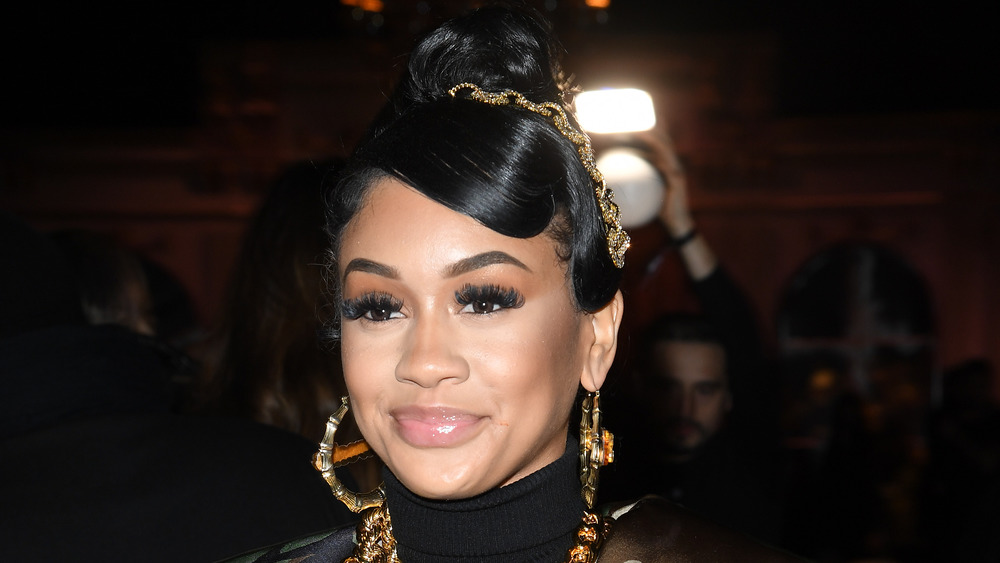 Daniele Venturelli/Getty Images
Saweetie, born Diamonté Quiava Valentin Harper, has been dominating the rap scene for the last couple of years. She released her first extended play, High Maintenance, in March 2018 and her second EP, Icy, the following year. While her fans, affectionately called Icy Girlz, have been steadily growing, the 27-year-old — who, as of December 2020, has 8.6 million Instagram followers — truly blossomed in 2020. In an exclusive April 2020 interview with E! News, she noted, "I say no a lot and I turn down a lot of money. When you spread yourself too thin — what you're hired for or what you're paid to do — you're not able to give your all."
Because of her commitment to only take on what is best for her career, the California star was ultimately awarded a People's Choice Award in November for Best New Artist of 2020. Now, as the "Tap In" rapper continues to grow her brand, the Icy Girlz are patiently awaiting her forthcoming album, Pretty B—h Music, scheduled for release in 2021. However, things do not seem to be going too smoothly ahead of its roll out. Keep scrolling to hear why the emerging star is angry at her record label.
Saweetie felt 'disrespected' by her record label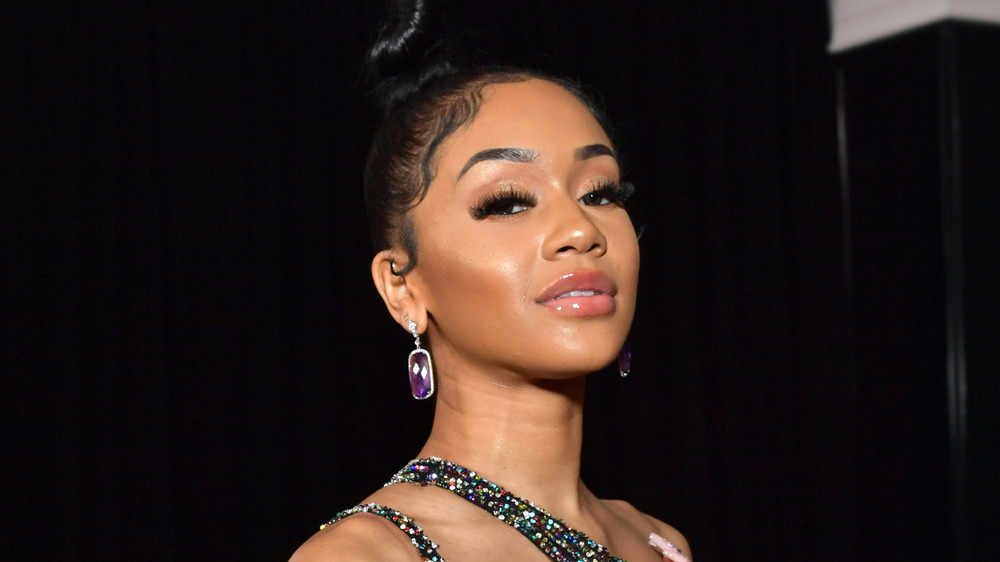 Emma Mcintyre/Getty Images
Saweetie took to Twitter to call out her record label, Warner Records, for releasing her latest single, "Best Friend" featuring Doja Cat, earlier than it was originally scheduled. "I am extremely disappointed in my label WBR for prematurely releasing a single I was so excited about," the rapper wrote. "I feel disrespected. I'm hands on with ALL of my creative & had such a dope rollout for 'best friends'. The thirst for clout & $ is real & it overrides the artists' art."
The "Pretty B—h Freestyle" star retweeted herself and added, "The wrong version at that smh. Like wtf???" In a later tweet, Saweetie also talked about what her team has already worked on, sharing, "We put so much work into the visual & we shot for days for this super cinematic girl anthem. And for this to happen? Wow...."
Of course, the set of tweets garnered plenty of buzz as Saweetie also posted a screenshot of her first tweet to her Instagram account. Shortly thereafter, the song was removed from all streaming platforms. Hopefully we will get the song and the visuals soon enough, Icy Girlz!