What Saweetie Wants Her Fans To Remember From Her New Album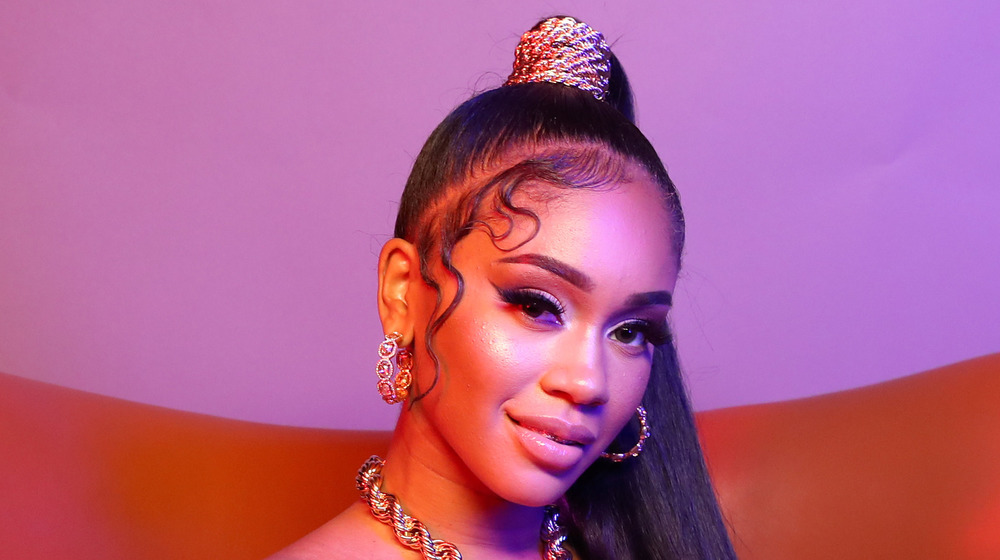 Bennett Raglin/Getty Images
It's hard not to feel sweet about Saweetie! The California-based rapper (born Diamonté Qiava Valentin Harper) is one of the rising stars part of what The Guardian called "a golden age for women in rap." Yup, from Doja Cat to Megan Thee Stallion to Sasha Obama (rapping to the group City Girls on TikTok), female-led empowerment rap is everywhere right now. And while she may not be the Queen of Rap this moment, Saweetie is definitely making her case.
Ever since bursting on the scene with her infectious 2017 song "ICY GRL," Saweetie has put out consistently good music and marched to the beat of her own drum. She hilariously dressed as X-Men's Mystique for Halloween, has been steadily dating rapper Quavo from the group Migos for more than two years (via GQ), and rose to fame while finishing up her college degree at San Diego State University with a 3.6 GPA (via Capital Xtra). She has 12 million monthly million Spotify listeners to date, and her new music has been promising. 
With 2020 singles like "Tap In," Saweetie is making her case for that top tier of female rap. And who knows, maybe Sasha Obama will rap one of her viral songs on TikTok next... and hopefully get in less trouble this time! Saweetie is set to release her new album, Pretty B***h Music, per Paper Magazine, very soon (although no release date has been announced). Scroll down to find out what she hopes people take away from her album. 
Saweetie wants to make fans' 'dark days lighter'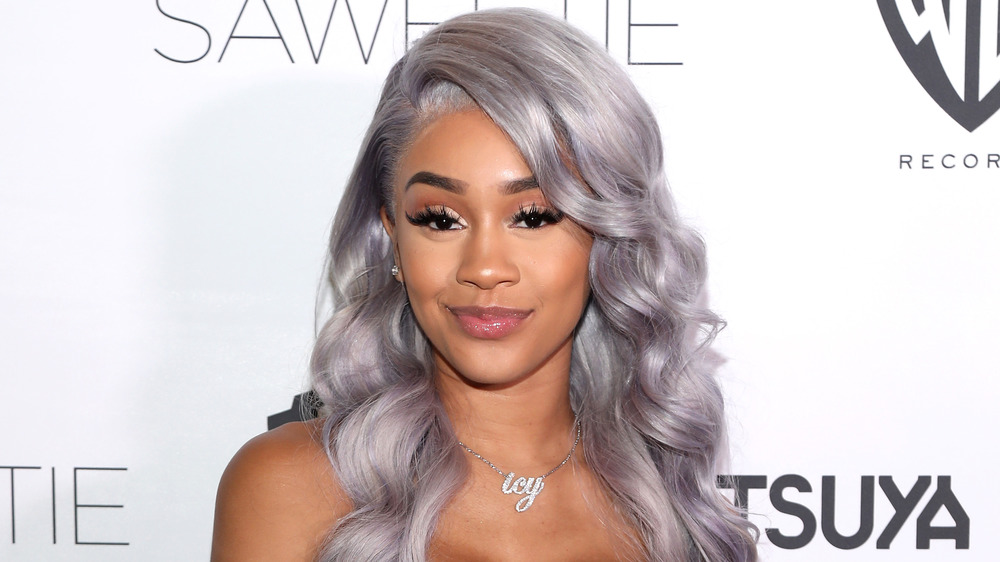 Jerritt Clark/Getty Images
So, what does Saweetie want fans to remember from her new album? She explained on the YouTube series Hot Ones in November 2020 that she hopes "people will remember it for giving them good memories or making their dark days lighter." The rapper added, "When I make music, I make it to inspire people, to make people feel better, to make people wanna go out and get that bag. So hopefully when I come out with my music, it makes them smile or it's... therapeutic." Amen! 
Meanwhile, Saweetie told Paper Magazine that this new album could really be the big one. "I didn't feel like I reached stardom until just yesterday," she said, adding her new album will be her "official footprint" in the rap game. "Now, I am not a pretentious person..." she told the magazine, "I know this project is going to change my life."
Saweetie added that this album also feels like her first full, realized body of work. "I like that this body of work embodies every type of woman. When you listen to it, not only do you want to turn up and be bossed up, but you feel inspired," she told Paper. "My favorite track is called, 'Prayed Up'... It reminds me of the girl who was once renting Craigslist rooms. I would always tell myself, 'You are going to be there one day.'" Well, Saweetie certainly is there now!