Why The Latest Kardashian Family Photo Is Sparking Photoshop Rumors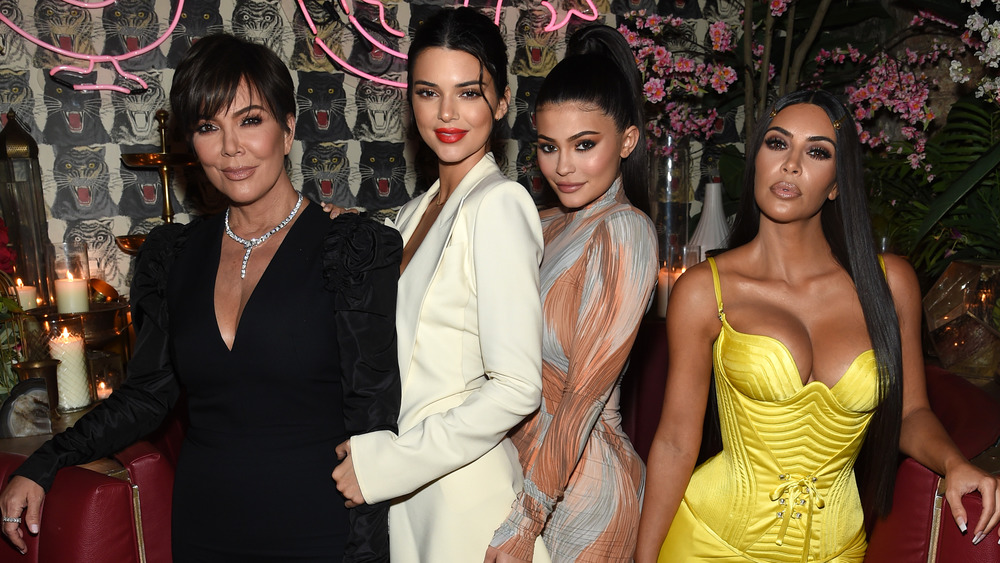 Dimitrios Kambouris/Getty Images
The Kardashians are no strangers to controversy. Whether it's Kylie forging documents (per Forbes), Kendall's ill-advised Pepsi ad, or cheating accusations, where the Kar-Jenners go, scandal follows — which makes for some pretty great TV. With millions of viewers comes millions of Instagram followers and renewed pressure to always be camera ready. 
It reportedly takes Kim an average of two hours to do her makeup every day, and that's to say nothing of getting ready before big events or public appearances, per Marie Claire. If you've ever watched Keeping Up with the Kardashians then you know that when the family travels they travel with a full glam squad. You gotta look good in your vacay photos, right?
What about when makeup isn't enough? Well, then there's photoshop, something the Kardashians almost certainly use (to be fair, who doesn't?) but have never outright admitted to. In September 2020 Khloe was called out for photoshopping and filtering her photos and videos to the point that she was almost unrecognizable.
Now, as 2020 comes to a close, the Kardashians are behind yet another controversial photo that fans swear is photoshopped. So what's the deal? Read on to find out.
Fans think there's something weird about Kim's new pic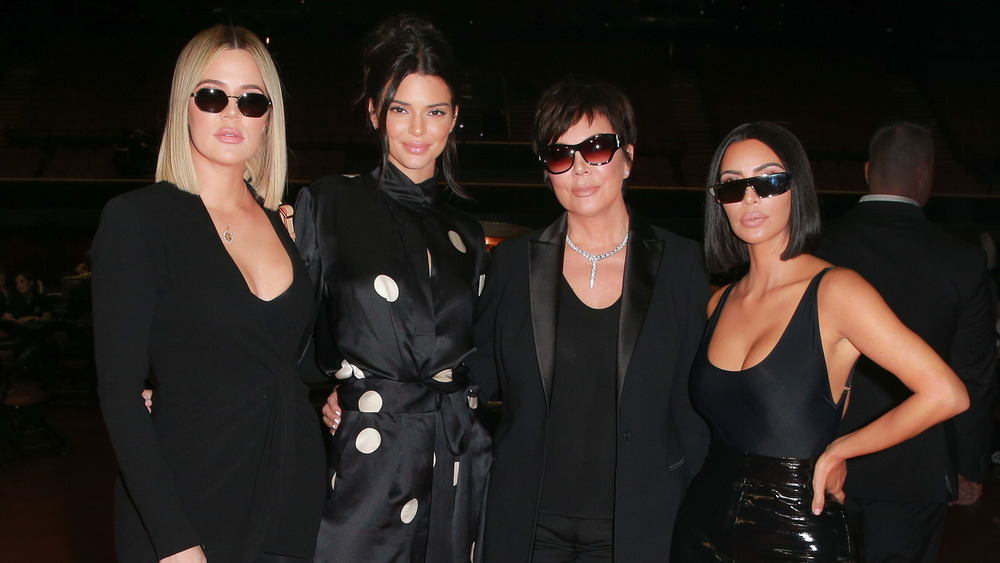 Rich Fury/Getty Images
If you know the Kardashians, you know they love to go west. It was no surprise then when on Dec. 23, 2020, Kim Kardashian-West posted a photo of the family on vacation in Lake Tahoe. What sounds like a pretty tame pic by Kardashian standards immediately caught followers' attention for its obvious photoshopping fails. The picture in question shows Kim, Kris Jenner, Kendall Jenner, Scott Disick, Khloe Kardashian, and Corey Gamble posing in front of a pretty view of the ski town. What about Kourtney? Well, Kourtney is there too...sort of.
Kourtney, who can be seen standing in front of Kim and Scott, doesn't look real. Kourtney's body and hair look as though they were captured in a completely different light than the rest of the family, to the point that she's almost illuminated. To put it simply: she seems photoshopped. Followers were quick to call out the supposed fail. "Lol, they forgot to invite kourtney so they just decided to photoshop her in," wrote one Twitter user. "why does kourtney looks like an added ghost," tweeted another.
As usual, the Kardashians are staying mum in the face of criticism. So, maybe it's weird lighting; or maybe it's photoshopped. Either way, we'll probably never know.