Chrissy Teigen Shows Her Body In Post-Miscarriage Update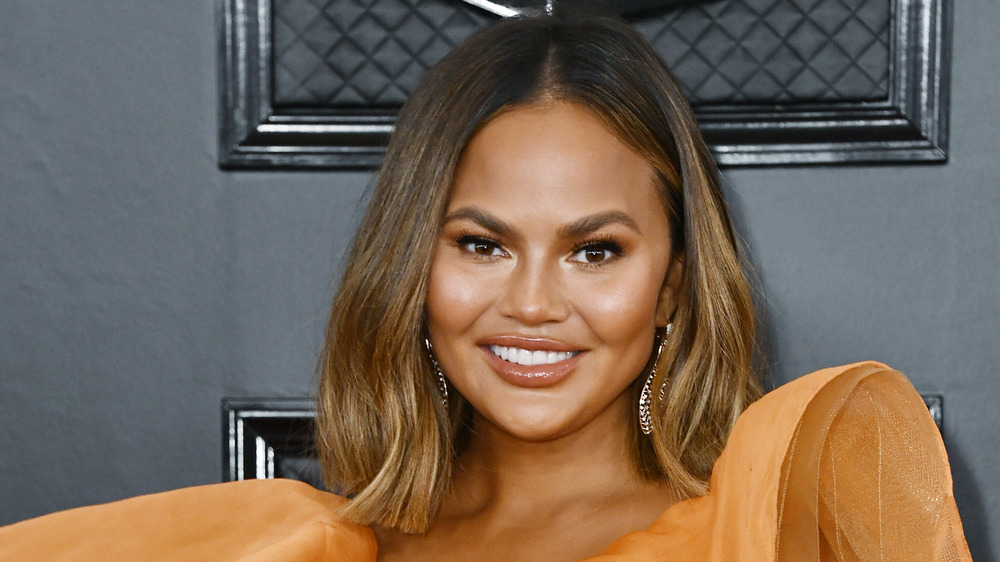 Frazer Harrison/Getty Images
Chrissy Teigen revealed on Sept. 30, 2020, that she had a miscarriage at 20 weeks pregnant. "We are shocked and in the kind of deep pain you only hear about, the kind of pain we've never felt before," Teigen said in her lengthy and heart-wrenching post. Teigen had regularly shared updates on her difficult pregnancy, which had her on bed rest starting at the beginning of September and ending with two blood transfusions, per Page Six.
Just shy of a month after losing her baby son, who she named Jack, Teigen revealed all of her thoughts, emotions, and memories from her third pregnancy in a detailed and raw account of her experience, which she posted on Medium. "I didn't really know how I would start this, no matter the room or state I was in, but it feels right to begin with a thank you," the mother-of-two wrote before counting her blessings. After discussing the medical complications surrounding her pregnancy and the moment she knew her baby Jack wouldn't survive, Teigen said it was time to begin her journey toward healing. 
Since then, Teigen has resumed sharing positive and happy posts on her Instagram, like sweet moments with her daughter and her kitchen creations. However, on Dec. 23, 2020, she shared a photo that revealed her post-miscarriage baby bump, as well as a candid message reflecting on her journey since the tragic loss. Keep on reading to find out what she said.
Chrissy Teigen reflects on 'what could have been'
In a humbling post shared to Instagram, Chrissy Teigen showed her still existent baby bump as she wore a tight off-white dress. "This is me and my body, just yesterday. Even though I'm no longer pregnant, every glance in the mirror reminds me of what could have been," she said of her loss.
Despite admitting being "frustrated" that she still has a bump, Teigen said how proud she is for getting through such a difficult time. "I'm proud of where this entire journey took my body and mind in other ways. I love being pregnant, so so much, and I'm sad I never will be again. But I am lucky to have two amazing little ones who are transforming into big little people more and more every single day," she continued.
Chrissy Teigen said in 2015 that she wants four kids as the "minimum," per Daily Mail. However, Teigen's journey to motherhood has been complicated due to her struggles with her fertility and placenta. The model and media personality opened up to People in 2016 about freezing her eggs. "The number of embryos we have left is not matching the number of people I want at my dinner table," she said. Now, even Teigen has accepted the possibility that her dreams may not come to fruition. The Daily Mail reported that, for the time being, she is in trauma counseling to focus on healing.