The Real Reason Bachelor In Paradise Stars Evan Bass And Carly Waddell Broke Up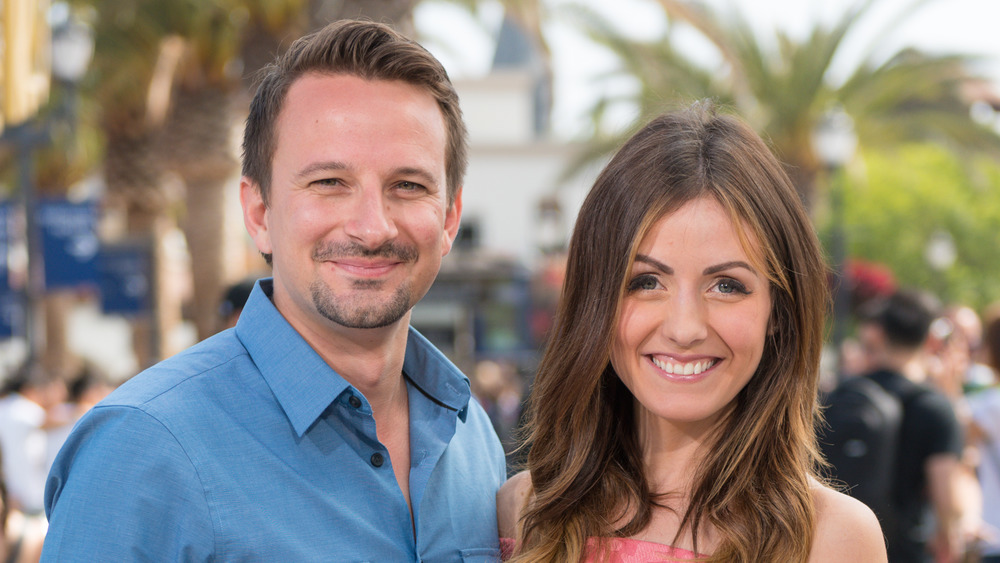 Noel Vasquez/Getty Images
Many pop-culture fans who are eager to add a little extra love into their lives via reality TV have been following Evan Bass and Carly Waddell's relationship from the very start. The pair first met on the third season of Bachelor in Paradise, and while they faced the usual BiP drama during their onscreen dating days, they left the show as a happily engaged couple. And that was just the beginning of their modern-day romance.
Bass and Waddell continued to take fans along for the ride when it comes to their relationship — via TV appearances and media updates — as they got married in June 2017. In August of that same year, they announced that they were expecting their first kid together, and in February 2018, they became parents to their little girl, Isabella. They then welcomed a second child into the world when their son, Charles, was born in 2019. Throughout the years, the famous family has also shared regular glimpses of their life with social media followers. Along with posting pics of their date nights and videos of when they get a little musical, they also spend time with Bass' sons from a previous relationship.
With so many adorable moments popping up on social media, fans were surely shocked when, in a statement obtained by People, the couple announced in December 2020 — just two days before Christmas — that they were splitting up.
Carly Waddell and Evan Bass have their family's happiness in mind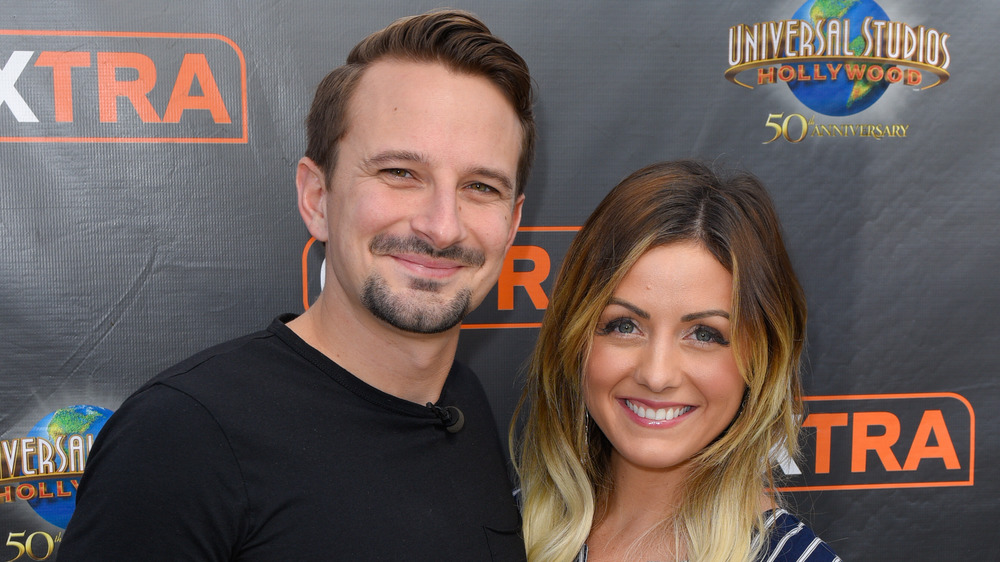 Noel Vasquez/Getty Images
It may have seemed like Carly Waddell and Evan Bass had found themselves on a path to a real-life happily-ever-after after they met and fell in love on Bachelor in Paradise. However, it now looks like their romance wasn't a picture-perfect fairytale after all.
"We have made the difficult decision to separate," Waddell and Bass said in a joint statement that addressed their separation on Dec. 23, 2020, according to People. The two, who were married for three years, continued by asking for privacy during the split, and were sure to add, "We will always cherish our time together and continue to have the utmost respect for one another..." The message also explained that their break up was a result of wanting to "focus on what's best for the future of [their] family."
While it's unclear why they feel like being apart is the best choice for both themselves and their children, Hollywood Life did note that "[i]n the weeks leading up to Carly and Evan's split, fans noticed that they were absent from each other's social media accounts for quite a bit of time." Hopefully, their time apart will help them continue their relationship as friends who are able to co-parent their kids in a cooperative and amicable way.