Barack Obama's Surprising Connection To Kelly Preston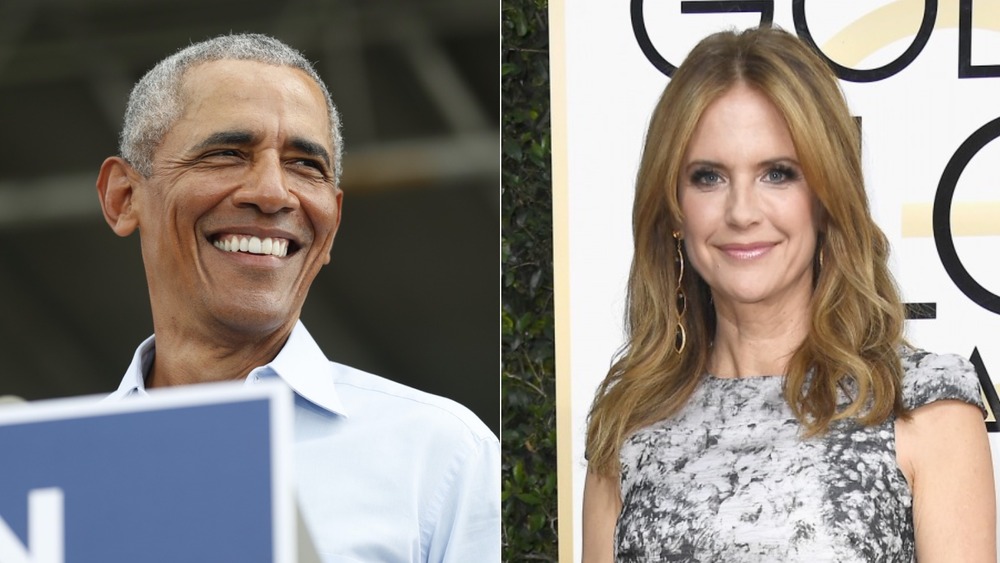 Octavio Jones, Frazer Harrison/Getty Images
The death of Kelly Preston has brought forth many great memories and fun facts about the actress and the legacy she leaves behind.
Preston passed away in July 2020 after a two-year battle with breast cancer. The family of the actress includes her husband, John Travolta, who released a statement calling the actress "a bright, beautiful and loving soul who cared deeply about others and who brought life to everything she touched," according to People.
Fans of the actress grew to know Preston outside of her work as well. The actress revealed to Us Weekly in 2018 some interesting facts about herself, including details about her childhood, a commercial she did with "the Japanese John Travolta" prior to meeting her husband, and even the one President she went to high school with: Barack Obama.
That's right, Kelly Preston and Barack Obama knew each other as awkward teenagers... sort of. Keep scrolling to learn more about their surprising connection. 
President Obama recalled seeing Kelly Preston in high school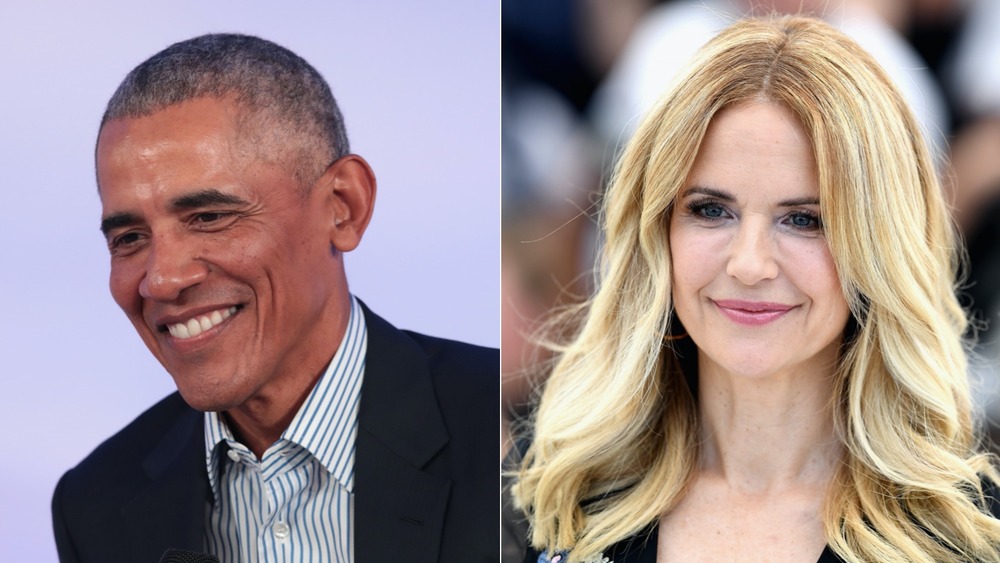 Scott Olson, Pascal Le Segretain/Getty Images
Former President Barack Obama went to high school with many affluent Hawaiians, according to NBC News. The former President attended Punahou High School, the same school that would be attended by America Online founder Steve Case, former Dallas Cowboy Mark Tuinei, and even actress Kelly Preston.
However, according to Kelly Preston, she wouldn't learn of their overlap in time at school until years later at Oprah Winfrey's Legends Ball.
In an appearance on Watch What Happens Live!, Preston highlighted the best moments from the ball including meeting Barack Obama. The actress admitted although they did go to high school together (and seemingly at the same time), she didn't recall knowing him.
Preston told Andy Cohen she was "living in Australia when he was at school," but that's not how the 44th President remembers it. The actress went on to say that upon officially meeting the former President courtesy of Oprah's party, Obama told her he "saw [her] around campus."
Obama was just two years Preston's senior, so it is entirely possible the actress and the former World Leader were walking the halls of high school at the same time.