Why Naomi Campbell's Pre-Flight Ritual Was Ahead Of Its Time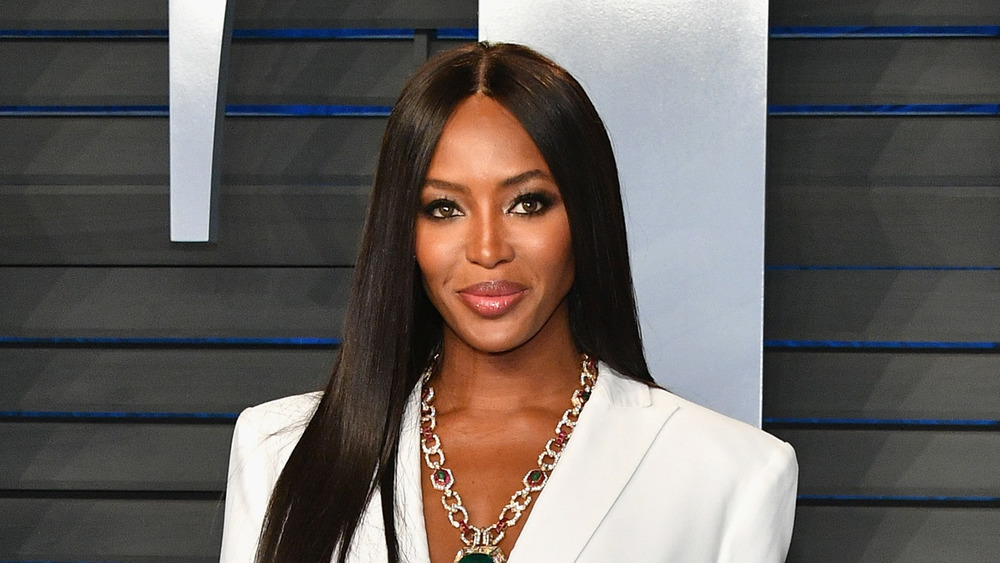 Dia Dipasupil/Getty Images
High-fashion model Naomi Campbell has long been known for her — ahem — flying antics, shall we say. Lest we forget her famous arrest at Heathrow airport after allegedly arguing with airport staff and assaulting a police officer. But now in the year 2020 and amidst a global pandemic, her plane etiquette is making her a trendsetter! 
As one might recall, during a 2019 YouTube video, the model, actress, and businesswoman fessed up to adhering to a strict pre-flying routine that included furiously wiping down every surface of the plane that any of her body might come into contact with. And while some of that might've seemed a little overboard in 2019, in 2020 it sounds like she had the right idea all along!
But now in 2020, the model has set the bar for her plane hygiene even further. Keep reading to learn what Campbell opted to fly home in during the beginning of the COVID-19 pandemic.
Naomi Campbell plans to fly in a hazmat suit for the foreseeable future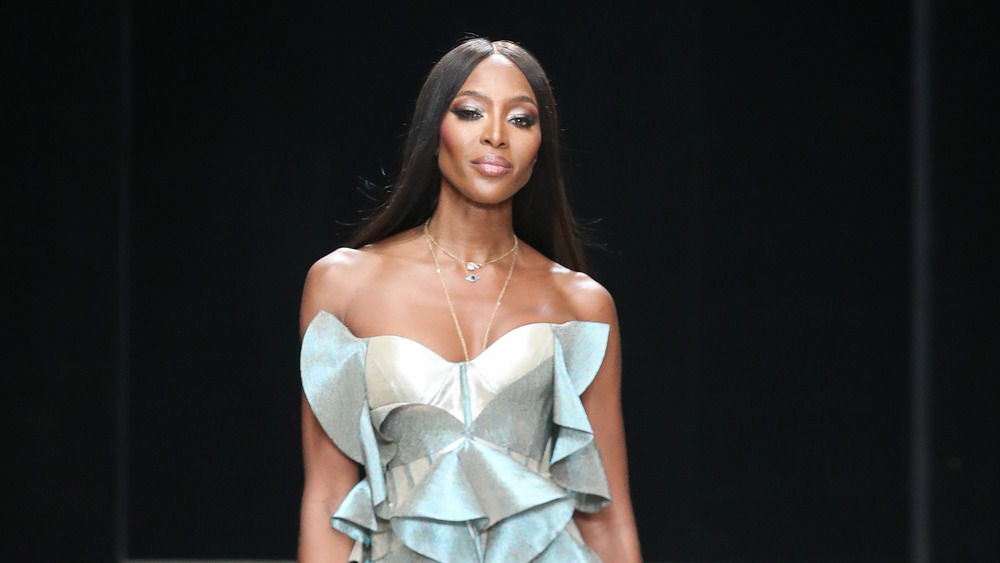 Bennett Raglin/Getty Images
During an interview with The Guardian, supermodel Naomi Campbell admitted to flying home from Lagos, Nigeria, after attending Arise fashion week wearing a full-on hazmat suit — but first, make it fashion. In an effort to jazz it up a bit, the fashion model added a Burberry cape. Fancy. 
"I was going to do it virtually," she explained over the phone while in Lagos, "and then I thought, you know what? I want to go and bring awareness to their great work. It's important on many levels, because Arise gives these young designers a platform to be globally recognized, to be embraced by fashion weeks around the world, and really to be included," Campbell said about her decision to attend the event.
And make no mistake about it. The hazmat suit is here to stay! Campbell revealed that she plans to don a hazmat suit while flying "for the forseeable future." 
"It's nice that no one looks at me like a Mad Hatter any more," Campbell admitted. 
As far as the high-fashion cape she paired with the hazmat suit, it's reported that it has been donated to a museum to serve as a relic to commemorate 2020 and the impact COVID-19 has had on the world. While Campbell has always been fashion forward, it appears she really was lightyears before her time when it comes to her strict flying regimen.