The Real Reason Naomi Campbell Can't Stand Cardi B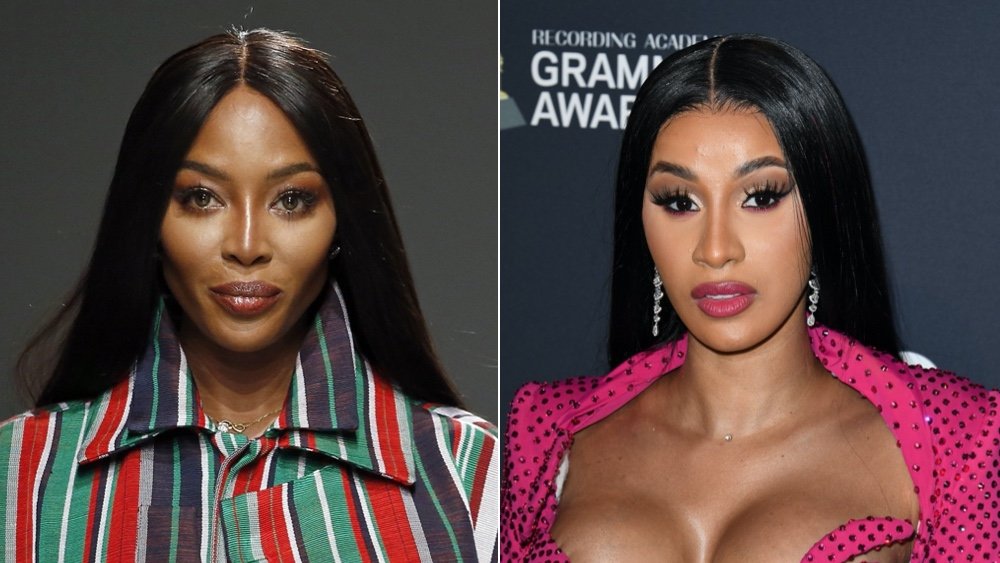 Thierry Chesnot, Jon Kopaloff/Getty Images
Fans of supermodel Naomi Campbell know that the icon isn't just another pretty face. She's always been the type to speak her mind, too. So, when she appeared on Andy Cohen's Watch What Happens Live in 2018 to promote her involvement with the Global Citizens Festival, Campbell didn't hesitate to share her thoughts when pressed about the latest pop culture feud at the time — rappers Cardi B and Nick Minaj.
Shortly before Campbell's appearance, Cardi B and Minaj had an altercation at the Harper's Bazaar New York Fashion Week party. Cardi B "aggressively approached" Minaj, per TMZ, but her security detail was not enough to prevent Cardi B from reportedly throwing her high-heel shoe at Minaj. Cardi B missed and was subsequently escorted from this event, but not before she endured an accidental elbow to the face. Since the fight, Cardi B and Minaj's feud remains heated, despite calls for unity in an era of women supporting women.
When Cohen asked Campbell her take, she threw major shade at the party's entire guest list. "It was called the Icons Party, but there were no icons there," the model, who didn't attend the party, explained. As far as Cardi B, Campbell said she was "very disappointed" that the two successful women attacked one another. "I don't want to see women of color fight. I don't want to see women fight, period." Thus, while Campbell holds no grudge against Cardi B, she seemingly wishes these two talented women would set a better example for their young, impressionable fans.
Naomi Campbell also threw shade at Kendall Jenner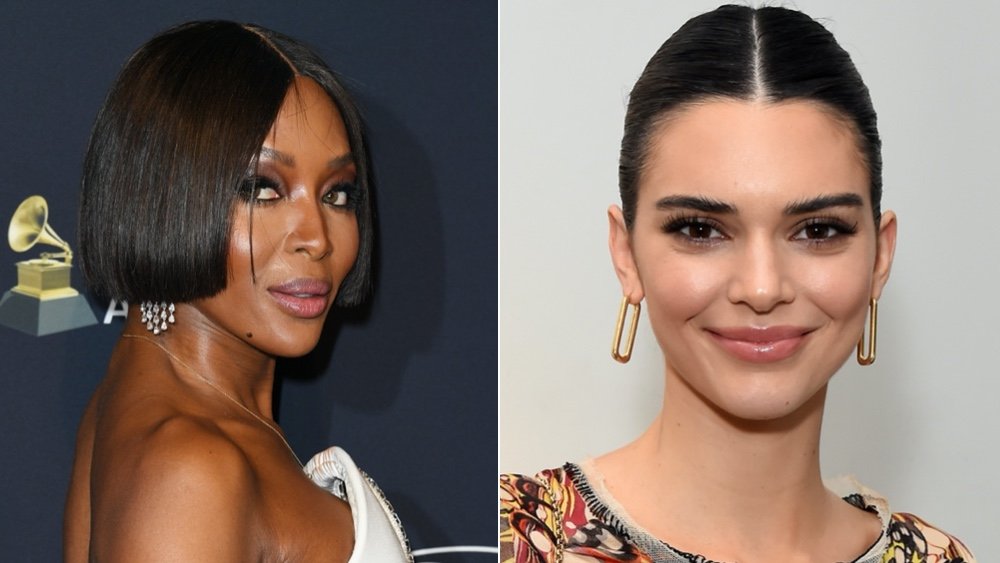 Jon Kopaloff, David M. Benett/Getty Images
During her appearance on Watch What Happens Live, host Andy Cohen asked model Naomi Campbell her thoughts on high-priced model Kendall Jenner and the fact that she "cherry-picks her jobs and could never do 30 shows in a season." But, having been part of the generation that defined what it meant to be a supermodel, Campbell replied with two simple words: "Next question." After all, Campbell has not been shy about her disdain for today's "Instagram models."
"I just feel my generation of women, like Cindy Crawford, Linda Evangelista, Christy Turlington, Claudia [Schiffer], we had to earn our stripes and take our stepping stones to get to where we have gotten to accomplish what we have achieved to this date," Campbell told former talk show host Meredith Vieira (per Vogue). "I kind of feel like, 'My God, we've worked so hard and we are still working at it—then it just comes like that for them.' But I sometimes believe easy come, easy go. So I am actually grateful for the way I had my career. I wouldn't want it any other way. So that's for them, this is me."
But Campbell has not written off the entire generation, as Crawford's model daughter Kaia Gerber calls her "Auntie" and looks to Campbell for continued guidance. "She's adorable," Campbell said. "I'm very proud of Kaia." With two industry giants by her side, Gerber's fledgling career's definitely in good hands.