Tom Cruise And Brad Pitt Don't Get Along. Here's Why.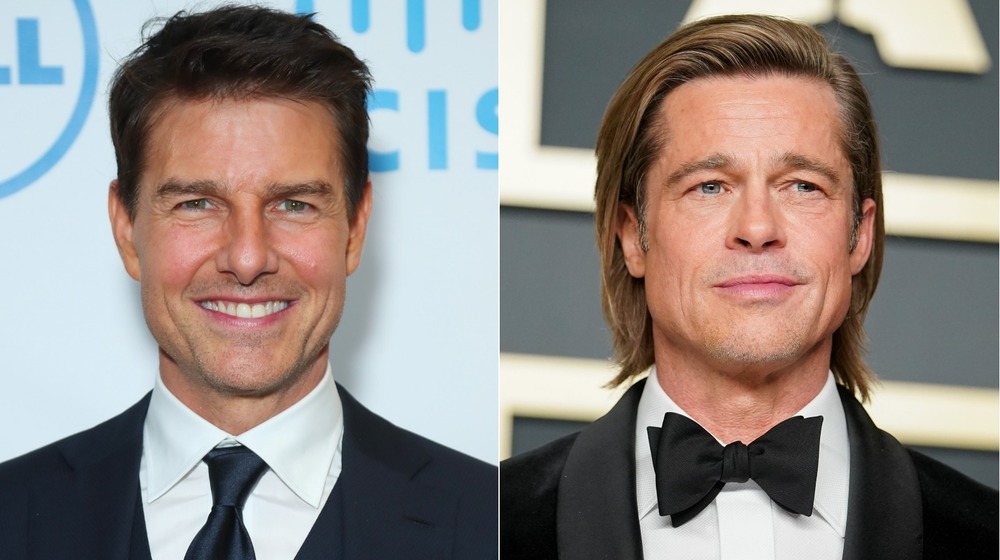 Leon Bennett, Rachel Luna/Getty Images
Celebrities are paid to cause drama on-screen, but occasionally that tension spills over into professional working relationships, too. From creative differences to clashing personalities, there is no shortage of reasons why some A-listers just do not get along, sometimes to the surprise of their co-stars and the general public! For example, Brad Pitt and Tom Cruise seem like they should get along — after all, they are both successful and attractive actors who have proved their longevity in an industry notorious for burning through talent. But beyond these basic commonalities, the pair could not be more at odds with one another.
Part of the rivalry stems from Cruise and Pitt's competitive natures. "Tom was the biggest A-list name of the '80s and Brad of the '90s," an industry source told The National Enquirer in 2019. Even so, the pair's enmity — which Radar Online reports has been ongoing for at least 25 years — runs deeper than friendly competition between fellow stars. So, how did Cruise and Pitt's feud first start, and what is it all about?
Tom Cruise and Brad Pitt butted heads while filming Interview with the Vampire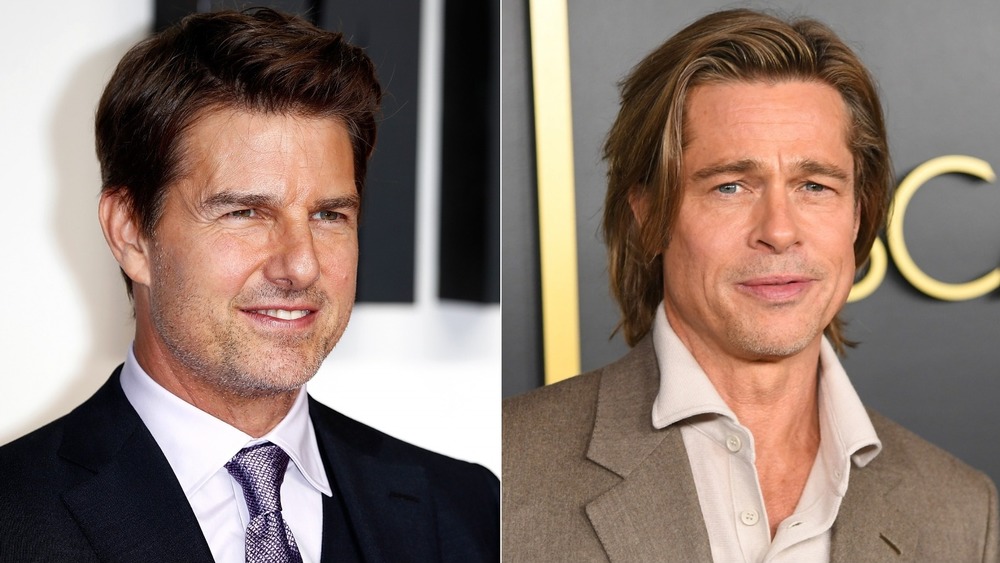 John Phillips, Kevin Winter/Getty Images
Riding high on the success of his breakthrough role in 1991's Thelma and Louise, Brad Pitt scored a lead part in the 1994 horror flick Interview with the Vampire alongside megastar Tom Cruise. But from their first interaction, the two did not see eye-to-eye. Though he played a brooding vampire in the film, Pitt took the maudlin mood of the movie to a whole new level, admitting to being "miserable" on-set (per Entertainment Weekly). And working with Cruise certainly did not help things! 
"He bugged me," Pitt complained in an interview, via YourTango. "There came a point during filming when I started really resenting him. He's North Pole, I'm South," Pitt continued, illustrating the differences between the two men. "He's always coming at you with a handshake, whereas I may bump into you. There was this underlying competition that got in the way of any real conversation." 
Even after filming wrapped, Pitt and Cruise never patched up their differences. In 2009, the actors were duking it out for best box office hit with their respective World War II dramas — Pitt starred in Inglourious Basterds and Cruise in Valkyrie — and Pitt's ended up the winner. He was not gracious in his victory, however, calling his rival's flop "a ridiculous movie," although his agent later went on record to debunk the quote as "inaccurate."
Angelina Jolie may have been part of the feud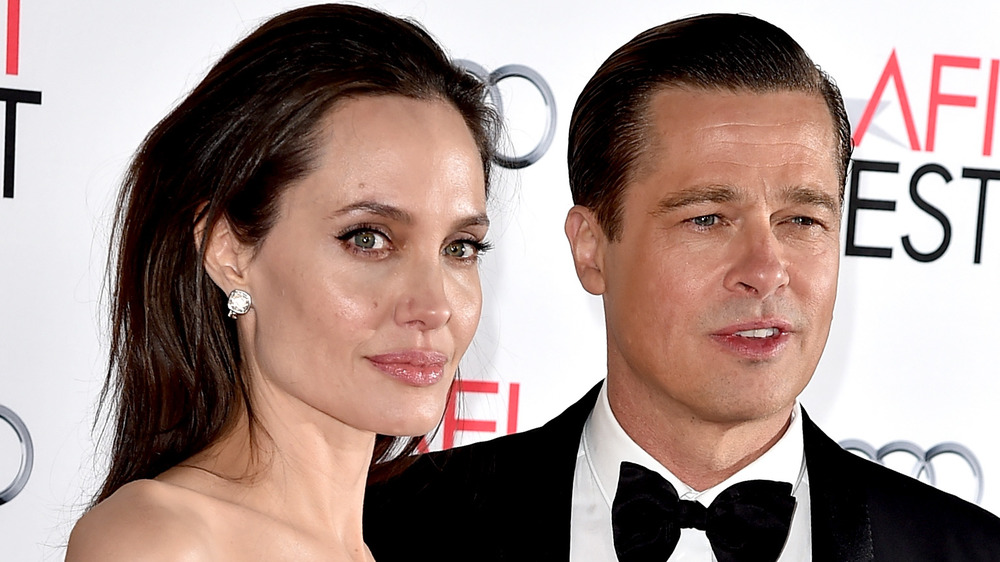 Kevin Winter/Getty Images
The hostility between Brad Pitt and Tom Cruise heated up even further when Pitt's ex-wife, Angelina Jolie, became involved. In 2010, Cruise was up for the lead role as a CIA agent-turned-spy in Salt, when Jolie swooped in to call dibs. "Well, Tom Cruise was never signed, but he was really thinking about it," Salt director Phillip Noyce clarified to E! News. "We needed a start date, so we needed an actor. Amy Pascal, head of Sony Pictures, said, 'Let's send it to Angelina.'" It is unclear whether Pitt had anything to do with the change (as he was married to Jolie at the time), but at the very least, we imagine he enjoyed watching the drama go down.
After things soured between Pitt and Jolie following their divorce in 2017, Gossip Cop (via Celebuzz) reported that she and Cruise were having "secret romantic meetings." The pair allegedly hit it off after meeting up to discuss a potential film project. Unsurprisingly, an anonymous source said Pitt was unhappy with the news, and that Jolie enjoyed the fact her new romance was bothering her ex (via YourTango). Perhaps she was hoping to rub some "salt" in the wound? As juicy as the rumors were, they were later proved to be false. Whatever the true state of affairs between Cruise and Pitt, it is clear there is no love lost between them.