The Brad Pitt Cheating Scandals Explained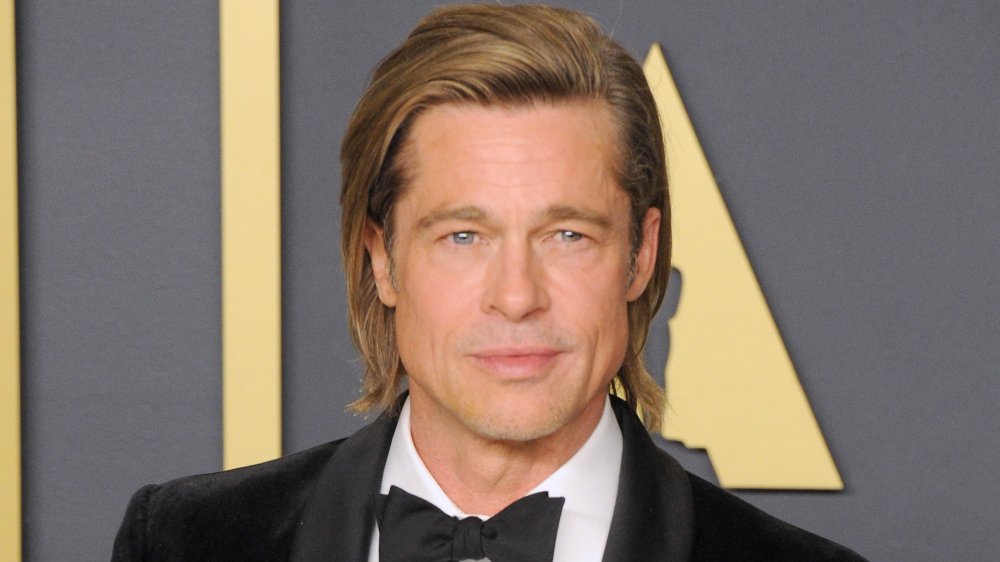 Albert L. Ortega/Getty Images
Brad Pitt has been in a number of Hollywood romances. He's also been involved in his fair share of cheating scandals. In August 2020, news broke that Pitt was in a relationship with German model Nicole Poturalski. The reported romance was met with criticism due, in part, to the fact that Poturalski is married. However, per the Daily Mail, Poturalski and her husband reportedly have an "open marriage." In light of Pitt's 2020 drama, it's worth taking a trip down memory lane to revisit some of the actor's most notorious cheating rumors.
Pitt's marriage to Jennifer Aniston made them the "It" couple of their time. The two met after being set up by their agents in 1998, per US Weekly. By November 1999, the lovebirds were showing off Aniston's engagement ring onstage with Sting in NYC. They went on to exchange their vows in a Malibu wedding in July 2000. However, after spending time with Angelina Jolie on the set of 2005's Mr & Mrs. Smith, Pitt and Aniston announced their divorce in January 2005. 
Shortly after their split, photos surfaced of Pitt and Jolie in Kenya together with her son Maddox, per Rolling Stone. In a September 2005 interview with Vanity Fair, Aniston admitted that she was shocked when she saw their beach photos. "The world was shocked, and I was shocked," she shared shortly before their divorce was finalized. "He makes his choices. He can do — whatever. We're divorced, and you can see why," she added. 
Angelina Jolie hired a private investigator to spy on Brad Pitt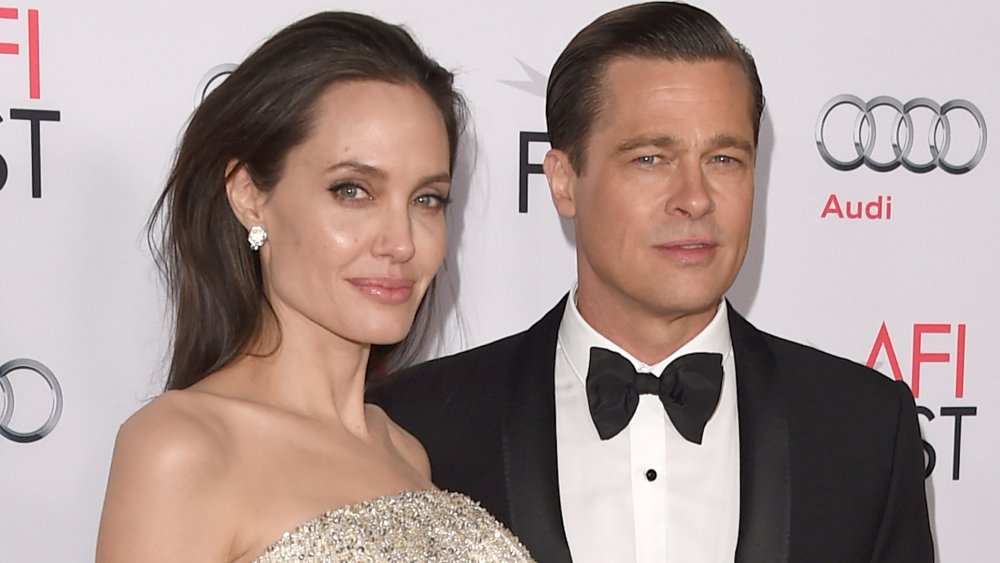 Jason Merritt/term/Getty Images
In September 2005, Jennifer Aniston told Vanity Fair that she didn't believe Brad Pitt cheated on her with Angelina Jolie. "What we said was true as far as I knew," Aniston said. "I choose to believe my husband." That being said, many still speculate over the conflicting timelines between Pitt and Aniston's split and the start of his romance with Jolie. 
Pitt and Jolie got married at their French estate, Château Miraval, in August 2014, per E! News, nearly a decade after they first went public with their relationship. However, things soon turned sour between the married couple and they divorced two years later. At the time, there were reports that Jolie decided to end their relationship after hiring a private investigator and learning of Pitt's alleged affair with his "Allied" co-star Marion Cotillard. According to what inside sources told Page Six, the PI "discovered that Pitt was cheating on his wife ... while also partying like a single guy on a mission." As of this writing, the couple remains locked in a messy custody battle over their six children.
In August 2020, the Daily Mail released a report claiming that Pitt's rumored girlfriend Nicole Poturalski has been married to restaurateur Roland Mary since 2012. The two also share a son. A close friend of Mary told the outlet, "They are still married, but you could describe their relationship as an 'open marriage.'" 
Pitt's love life could truly be the plot of a movie.