The Deleted Scene That Was Too Racy For HBO's Girls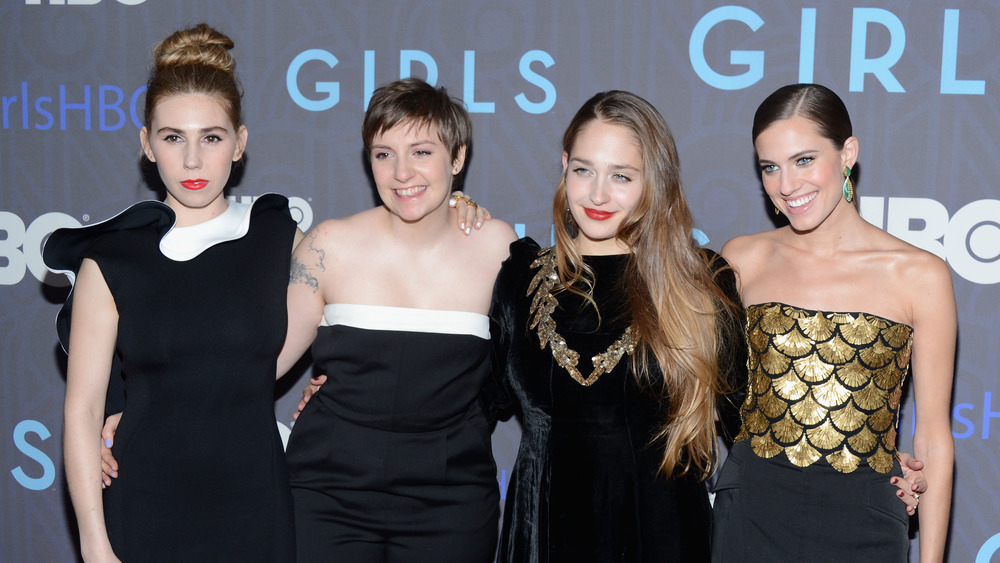 Andrew H. Walker/Getty Images
"The thing about [the] sex scenes [in Girls] is that... it's not just sex for sex's sake," Adam Driver, who played Adam Sackler in the show, said in a 2012 interview with GQ. "I focus on pushing the story forward..."
Such are the joys of the Home Box Office: zero commercials, and copious unsheathed body parts. From Sex & the City to Entourage, HBO series tend to embrace sexual and artistic freedom, not only through sexually explicit scenes, but also through series in which sex is central to the plot. Girls, however, differed from its HBO predecessors in that its sexual frankness was not glamorous or glorified: it was awkward, embarrassing, and sometimes shocking.
"From the beginning, we were aware that what we were doing was sexually provocative, and that's what made it interesting and new and fun," said the show's co-creator Judd Apatow, who has built a career on the ridiculous aspects of sexuality, in a 2017 interview with The Hollywood Reporter. "Lena [Dunham] wanted to reveal something that is normally hidden — so often you're not talking about a giant part of most people's lives because people don't want to portray it on film — and that opened up tons of stories that you're usually not able to tell."
But, despite HBO's general open-mindedness, there was one story that the platform did not allow the Girls writers to tell.
HBO thought a 'conclusion shot' was too racy, even for Girls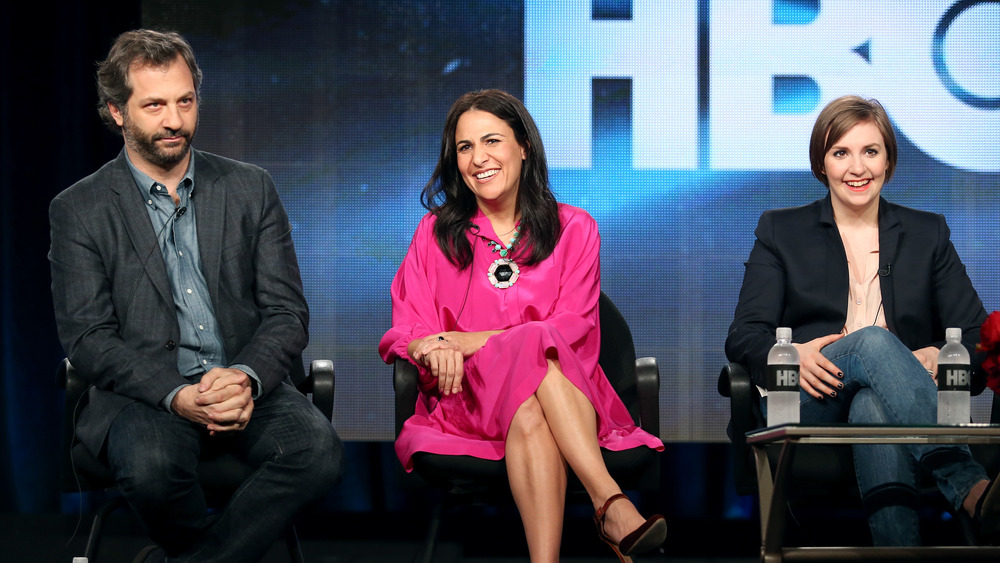 Frederick M. Brown/Getty Images
Judd Apatow said that HBO objected to a scene written for Girls that featured a "conclusion shot," which is polite Hollywood-speak for a scene featuring ejaculation or, as Lena Dunham put it, a certain bodily fluid "arcing through a shot."
"HBO said, 'If this is in the show, we could lose our license,'" Apatow recalled, per The Hollywood Reporter. "We were like, 'Oh my God, we've actually found the line at HBO.'" The objection came from the platform's then-president of programming, Mike Lombardo. "In HBO's defense, it was like a fire hose!" co-creator Jenni Konner said. "When Mike fought us on stuff, which wasn't often, he was always right."
Even so, a later episode in Girls' second season did feature a "conclusion shot" in a scene between Adam Driver and Shiri Appleby. "It was conditioner and Cetaphil, by the way," Dunham said. Well, that is one way to conclude with a happy ending.