The Truth About Tom Hardy's Rap Career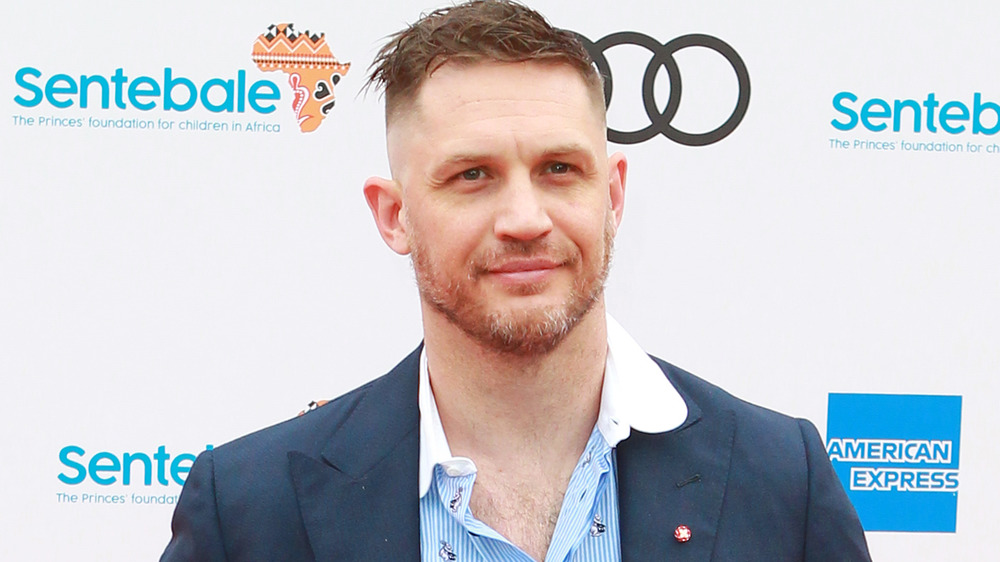 David M. Benett/Getty Images
Tom Hardy is known for his (sometimes villainous) roles in hit films like The Revenant, Mad Max: Fury Road, and The Dark Knight Rises, but as it turns out, the actor is something of a jack-of-all-trades. In 2018, the British star came clean about the fact he'd dabbled with rhymes as a youngster, and the general consensus is that Hardy's not half bad at spitting bars!
Even better, now fans have proof. Twenty years after it was first recorded, an 18-track mixtape titled Falling On Your *rse surfaced, featuring Hardy and his friend Ed Tracy (now a British Academy Film Award-winning television writer), under the monikers Tommy No 1 and Eddie Too Tall. 
Per People in 2018, the mixtape was released by Tracy on Bandcamp, along with the statement: "Made in a bedroom 1999 these mixtapes were never really finished. Lyrics written and performed by Tom Hardy. Music written and produced by Ed Tracy." 
While this was the first time the public heard Hardy's work, BBC has the receipts to prove that his rapping aspirations date at least as far back as 2011, when the actor admitted to recording "loads of stuff but it's never been released." However, since this is the first we've heard of Hardy's musical talent, we're taking a closer look at his rap career.
Tom Hardy started rapping as a teenager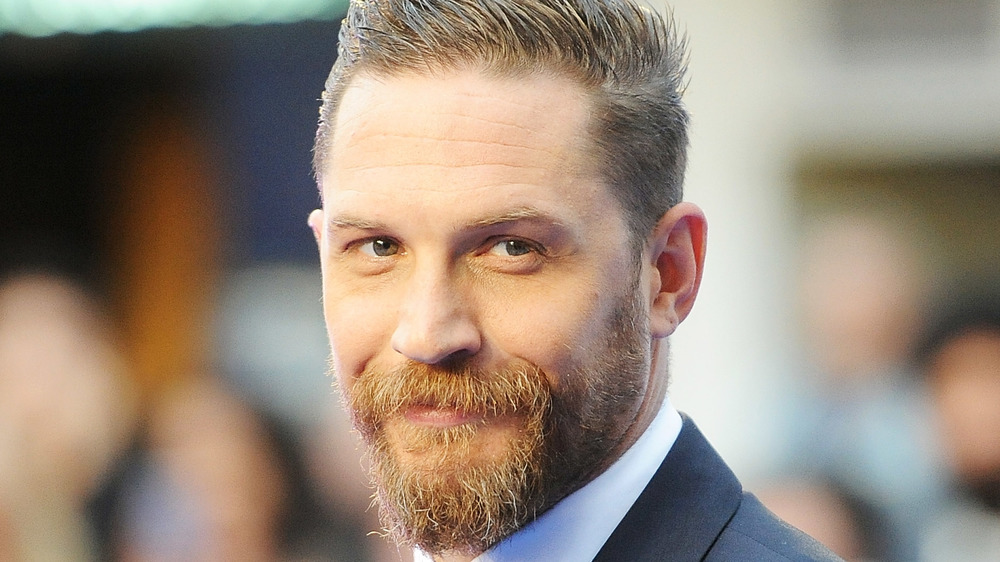 Dave J Hogan/Getty Images
Before he was acting, Tom Hardy was working on his lyrics. In 2011, the talented star revealed to BBC that though rapping didn't turn out to be his endgame, he'd begun doing so when he was "14 or 15." 
"Because I come from a nice middle-class neighborhood, it was a very hard sell," Hardy joked. "And I wasn't very good!" We beg to differ on that point; Hardy was good enough to garner the attention of Grammy-winning producers. "I used to be with the guy who managed Leela James and Lauren Hill, Pras, the Fugees and all that. I worked out with Warren Riker and Gordon Williams," Hardy explained to BBC. 
Hardy's musical partner-in-crime, Ed Tracy, told Complex in 2018 that the '90s mixtape's vocals "were recorded on a handheld tape dictaphone. No overdubs or editing. Tom had a click track for timing but that was it, he had to get it in one take. Raw production techniques!" Now, that's what we call old school. Based on this, we bet the pair would be able to do a lot with today's more sophisticated recording tech.
Does Tom Hardy still harbor musical aspirations?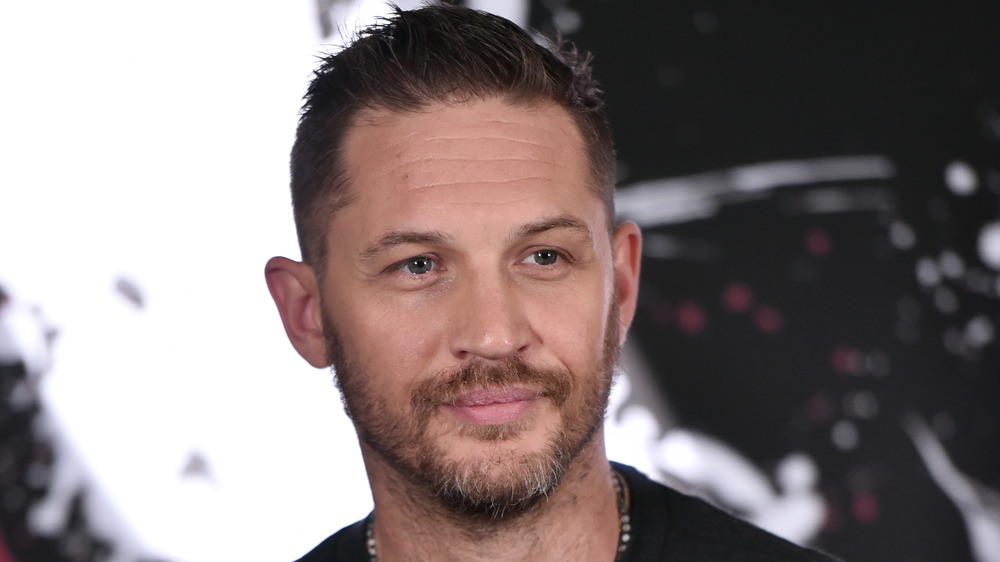 Alberto E. Rodriguez/Getty Images
While reminiscing about his music-making years with Tom Hardy, Ed Tracy revealed that the two of them "inspired each other to make stuff." 
"We used to do short video experiments back then, too, messing around with a video camera making little films," Ed shared with Complex in 2018. "Back then we were offered a record deal on the basis of this album, but Tom's agent said 'no don't do music, do acting.'"
Clearly, this proved to be invaluable advice, but it's unclear whether Hardy has completely abandoned his rapping aspirations. "My best friend Peanut, he grew up in the south Bronx. He's a very good MC and we still play," Hardy told BBC in 2011. Additionally, Hardy was the one who brought the buried mixtape to life. "Tom asked me whether I still had the album kicking about it in the loft," Tracy explained to Complex. "He'll be pleased with the reception it's had today. We always said we'd do a Vegas tour as a joke. Maybe if this album generates enough love then we can coax Tom onstage." 
Here's to hoping we haven't heard the last of Tommy No 1 and Eddie Too Tall!