The Truth About Zac Efron And Vanessa Hudgens' Relationship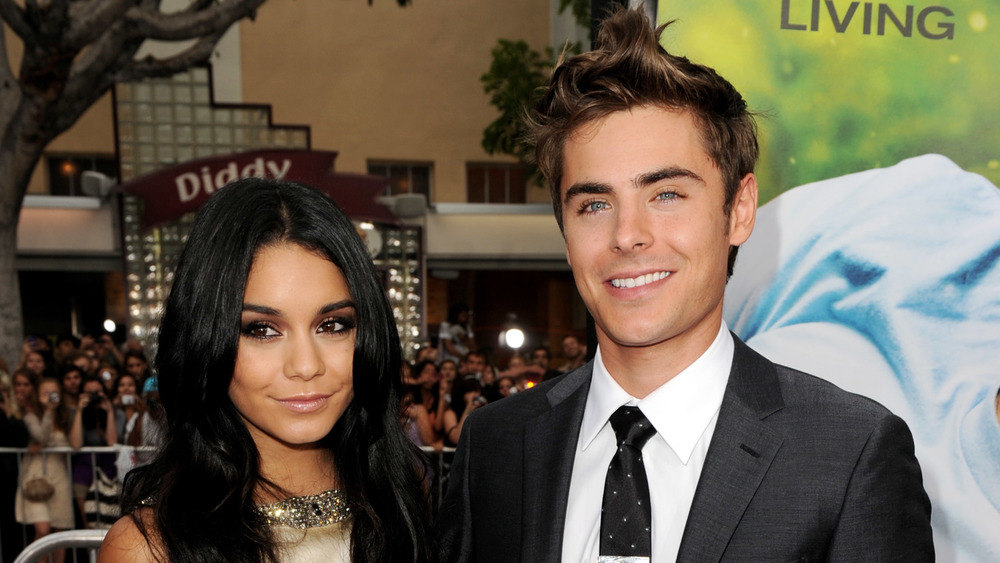 Kevin Winter/Getty Images
Early 2000s tweens and teens lived for Zanessa, the former couple, also known as Zac Efron and Vanessa Hudgens. The two met when they auditioned for the Disney Channel original movie High School Musical back in 2005. In 2007, Efron told People that they "always got paired" together throughout every stage of the audition process, recalling that they just "clicked from the very beginning."
In a 2019 interview on The Hollywood Reporter's Awards Chatter podcast, Hudgens reflected (via Elle), "We created a bond right from the start." She revealed, "We were like, 'We're doing this, it's us or nothing.'" Hudgens said that their careers "kinda blew up" when they started dating, so the relationship helped her feel "stabilized and grounded." Hudgens recalled, "I had someone to lean on who was going through it as well." Following the massive success of HSM, Efron and Hudgens reprised their roles for two sequels, which were released in 2007 and 2008.
Efron also stuck by her side in 2007 when nude photos of the then-18-year-old actress leaked. He's never commented on the scandal, but, at the time, she told People, "I want to apologize to my fans, whose support and trust means the world to me. I am embarrassed over this situation and regret having ever taken these photos. I am thankful for the support of my family and friends." 
Although Zanessa weathered that storm, their relationship didn't stand the test of time, despite the special place it still holds in fans' hearts.
Vanessa Hudgens was jealous of Zac Efron's female fans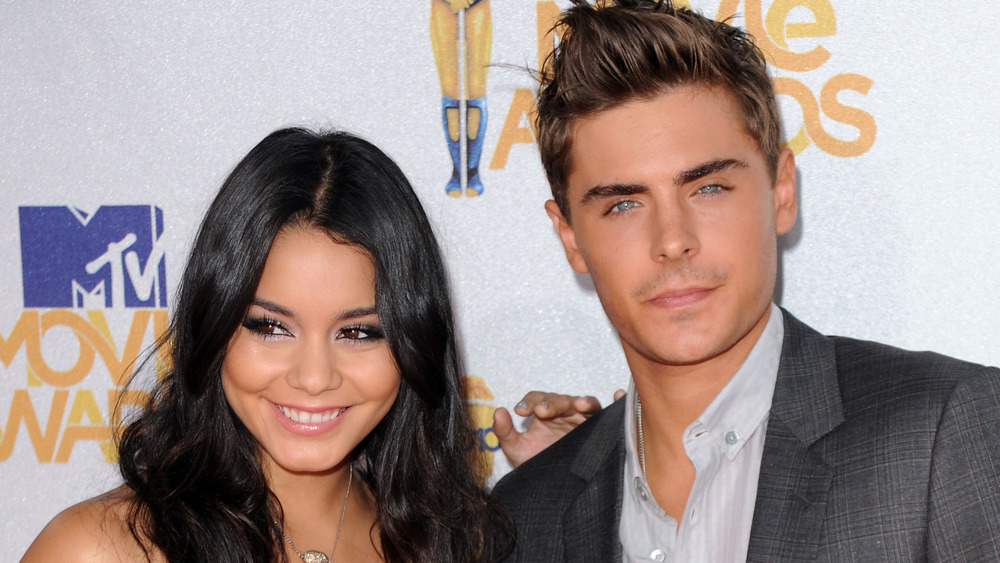 Jason Merritt/term/Getty Images
In 2007, Ryan Seacrest asked Vanessa Hudgens about Zac Efron's shirtless Rolling Stone cover, per People. She said, "I think it looks hot," acknowledging that "the girls like it." She claimed she was not bothered by his female fans, insisting, "I mean, I like to scream along, too." But in 2010, she told Glamour she "used to" have "moments of jealousy" in their relationship.
Hudgens was even more honest in a 2015 New York Times interview, five years after her split from Efron. She confessed, "I went through a phase when I was really mean because I was so fed up." She admitted, "Girls were running after him, and I was giving them death stares." With time, her perspective changed and she revealed that she reminded herself, "Spread the love, be a good person, they support you, be nice."
In that 2007 Rolling Stone interview, Efron was asked about the silver band he was wearing on his ring finger. He teased, "This is just a ring from a friend that I got. 'Commitment' is way too weird a word for me right now." Of course, people assumed it was from Hudgens, especially since he admitted a "female friend" got it for him.
Hudgens brushed off the marriage speculation during a 2009 People interview, sharing, "I think [marriage and starting a family] is great, but I'm so focused on my career right now that it doesn't really cross my mind."
Vanessa Hudgens and Zac Efron suddenly split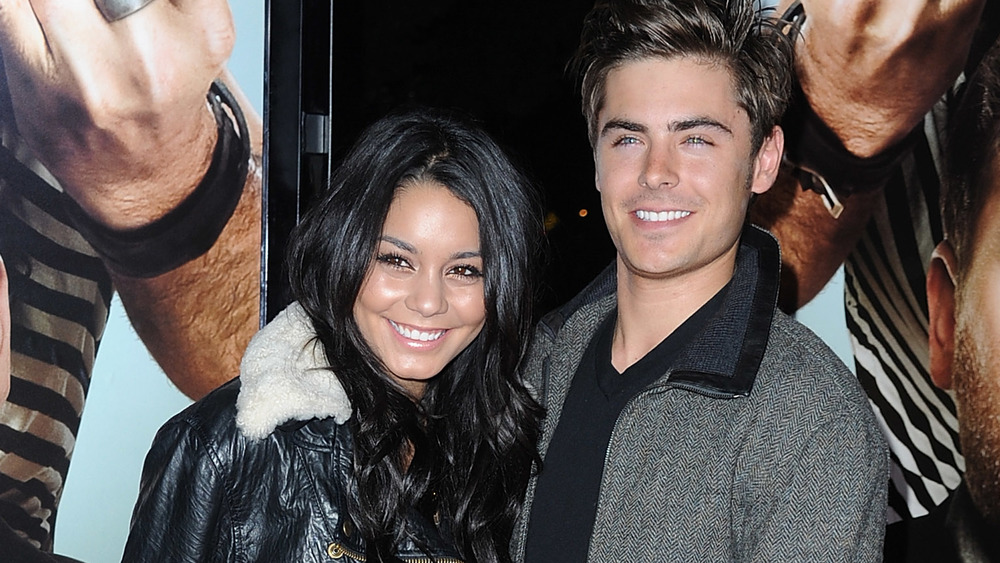 Frazer Harrison/Getty Images
In December 2010, People and TMZ reported that Zac Efron and Vanessa Hudgens broke up. People claimed they were "still good friends." The split took some fans by surprise. Hudgens said, "I think that we inspire each other. [I love] having someone to grow with," in her June 2010 Glamour interview. A month later, Efron told Jimmy Kimmel that he called for her blessing before hitting up a strip club, insisting she was "fine with it."
Efron described their relationship as "exactly how it should be," declaring that "it's real" during an August 2010 Details interview (per People). He also discussed the idea of dating around instead of being in a committed relationship, remarking, "I think a lot of guys would enjoy that, but I'm not really like that." At that point, they had been dating for five years and he admitted, "Believe me, I rack my brain thinking, 'Why am I not out there playing the field?' ... But it's not in my heart."
In November 2011, Efron's rep denied reconciliation rumors to E! News, explaining that the supposed sightings were logistically impossible since they weren't in the same city at the time. However, the rekindling chatter died down when Hudgens started dating Austin Butler in 2011, who she split from in January 2020 after almost nine years. But even following an almost decade-long relationship with someone else, there are still some fans who can't help obsessing over Hudgens' past with Efron.