Why Austin Butler And Vanessa Hudgens Broke Up After So Many Years Together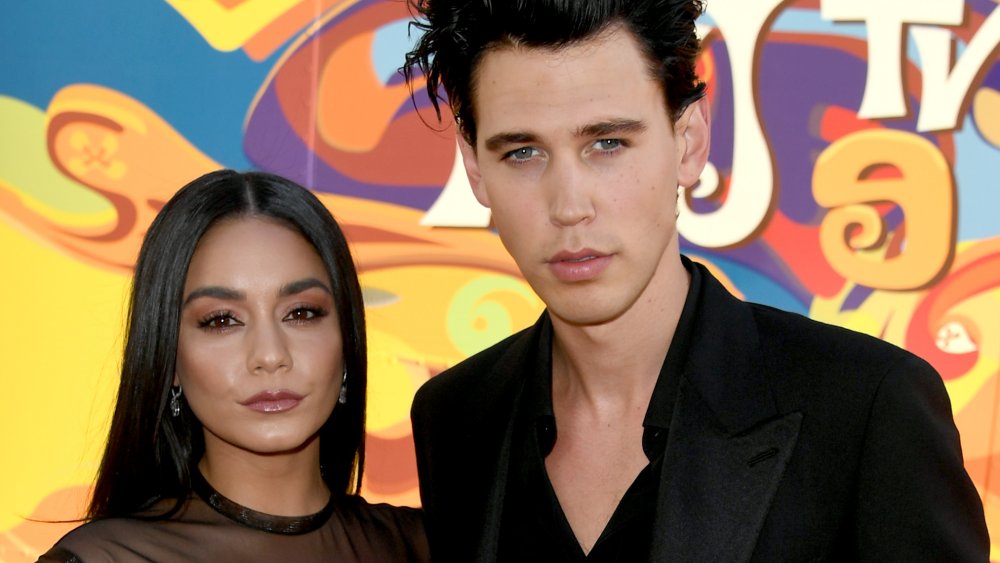 Kevin Winter/Getty Images
Longtime couple Vanessa Hudgens and Austin Butler called it quits in January 2020, but it's still hard to process the fact that they're no longer together. Despite the fact that fans were rooting for Hudgens to end up with her High School Musical co-star and ex, Zac Efron, the way she fell into a relationship with Butler so quickly made it easy to root for them, too. But just when we were waiting to find out whether or not they were going to get engaged, it was over. What happened?
Until news of their split officially broke, it seemed like all was well between Hudgens and Butler, but obviously, behind the scenes, that wasn't the case — and since neither half of this former couple has explained what the last straw was that broke their relationship's back, fans have been left wondering ever since.
As of this writing, Butler and Hudgens are still apart, and it definitely doesn't seem like they're getting back together. So why did they break up? This is what we know about their split ... and what might have gone wrong.
How Vanessa Hudgens and Austin Butler fell in love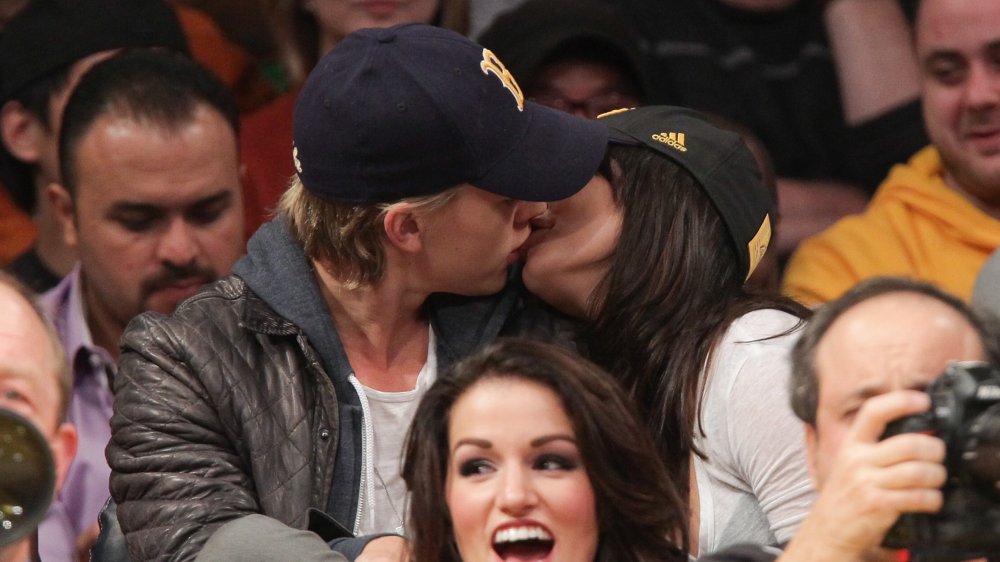 Noel Vasquez/Getty Images
Less than a year after splitting from Zac Efron (and amid rumors that she was dating Josh Hutcherson), Vanessa Hudgens and Austin Butler were first seen spending time together. Reportedly, they met through Hudgens' BFF, Ashley Tisdale, who co-starred with Butler in her High School Musical follow-up, Sharpay's Fabulous Adventure, and it wasn't long before Hudgens and Butler were spotted hanging out at Tisdale's sister's birthday party in Hollywood in September 2011.
"They were together but in a large group. They were not doing anything to show that they were really together romantically but they were definitely hanging out and having fun," a source told People, adding that they went to hang out at Bob's Big Boy together afterwards.
They'd continue to be spotted out and about together for the next few years, with plenty of PDA to prove the relationship was full-on, but in 2014, Hudgens made her boldest public proclamation of love for Butler. "Yesterday was the love of my life's birthday. Happy birthday to the man with the kindest heart, beautiful soul, crazy talent and best looks I've ever seen," she wrote on Instagram on August 18, 2014, alongside a photo of the two of them together. "He never stops inspiring me in every aspect of life and always lifts those around him up higher. I thank god so greatly for blessing the world 23 years ago by creating Austin Butler."
After all those years, there was never an engagement
By the time 2017 rolled around, the pressure was on: People wanted to know when Vanessa Hudgens and Austin Butler were getting engaged. The rumors were everywhere, and why wouldn't they be when Hudgens and Butler had been together for so long and had seemed so in love? In fact, after Hudgens was seen wearing a ring on that finger toward the end of the year, she was forced to take to Twitter to shut down those rumors, because apparently, a sparkly diamond ring on her left hand didn't necessarily mean that she'd said yes to a marriage proposal from her longtime boo ... even though many of her fans assumed that it did.
"Guysssss. I'm not engaged! I posted a pic. Not to show off my ring that I happened to throw on that finger after a long day of filming but to show off my haircut Lol," she wrote. Okay, fine, but Hudgens had to know that a ring in such conspicuous place as going to set the internet ablaze, which is definitely not the best conversation starter for a talk about marriage. 
Vanessa Hudgens and Austin Butler's breakup was supposedly temporary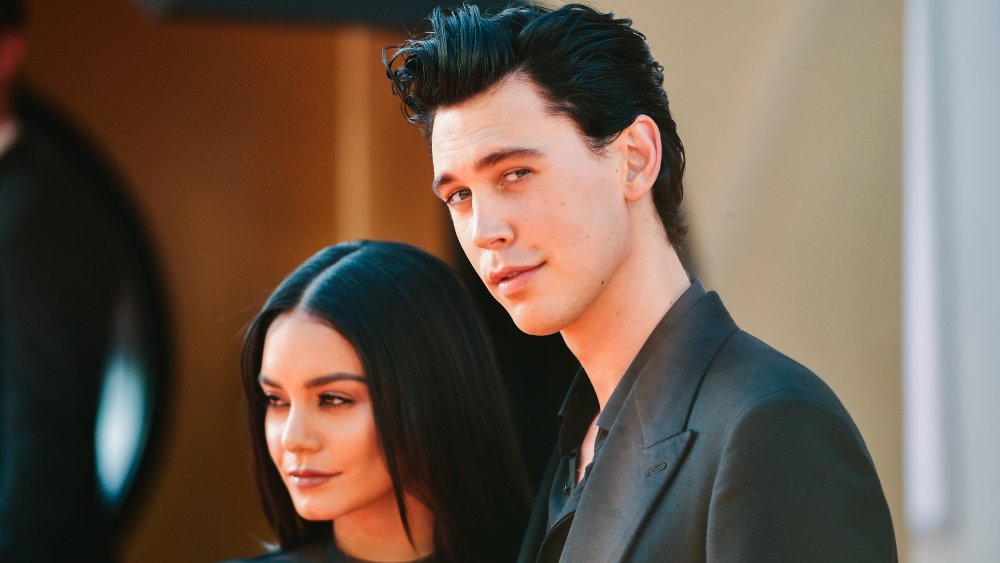 Matt Winkelmeyer/Getty Images
When Vanessa Hudgens and Austin Butler initially broke up, it may have been intended to be a break. Like a lot of couples who date for awhile, they might have just needed to take a breather before deciding whether or not they actually did want to spend the rest of their lives together, especially since living that long-distance relationship life seemed to be getting to both of them. In fact, a source insisted to E! that their split was "for now," and that "they have such a history and deep connection they could find their way back to one another," especially since their breakup had reportedly been so amicable.
It seemed like Hudgens had the same line of thinking. A later report from R Online claimed that she had always believed their breakup would be temporary, but the longer it went on, the more concerned she became. "She thought they would just be on a break and then he'd miss her and come back," the source claimed, adding, "But the more time passes, I think Vanessa is worried that he won't." Could that mean Butler was the one who initiated what ended up being a not-so-brief break-up? 
Was Vanessa Hudgens already signaling the end?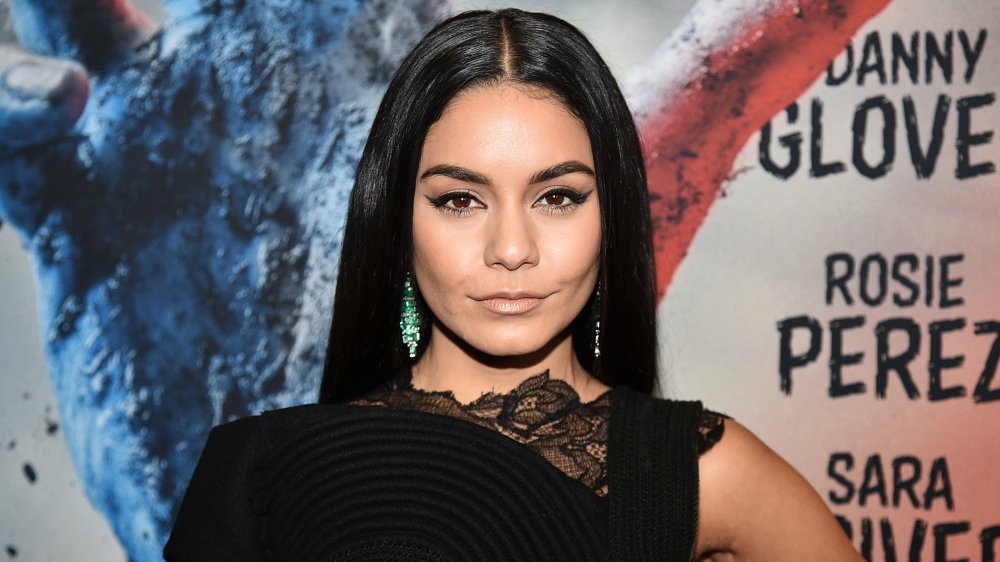 Theo Wargo/Getty Images
Just days before news of the couple's split went public, Vanessa Hudgens shared how much their relationship had meant to her while talking to Cosmopolitan UK — talk about awkward timing! The mag even describe the couple as "liv[ing] in harmony." Hudgens did also happen to mention, however, that doing long distance with Austin Butler was hard on her and their relationship, so it stands to reason that may have contributed to why they ultimately ended things.
"It's eight years this year – FaceTime, good communication, respect and trust [are what keep us going]. The longest we've been apart was four months. It sucks! You start hating hearing yourself say 'I miss you.' But if it's your person, you make it work," she told the outlet.
As it turned out, four months wasn't the longest they'd be apart ... little did she know, a much longer break was right around the corner.
Vanessa Hudgens and Austin Butler may have disagreed about marriage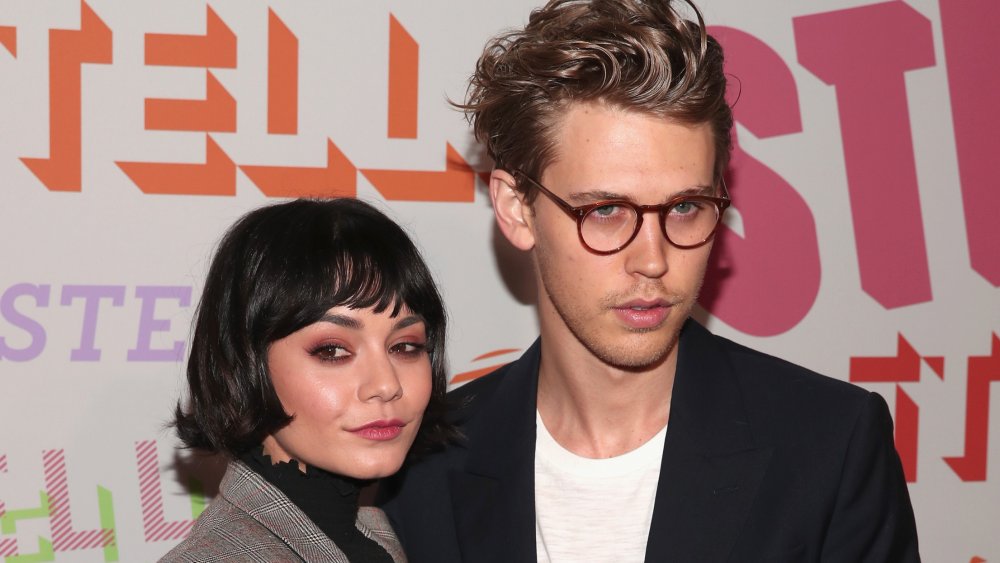 Christopher Polk/Getty Images
We would assume that after eight years in a relationship, most couples would be on the same page about the future of their relationship, meaning it's time to make a choice about getting married or not. But apparently, not being on the same page on where they wanted things to go may have added to the distance between Vanessa Hudgens and Austin Butler. A source told People that they had been talking about marriage and engagement before their breakup, but "busy work schedules and travel definitely put a strain on the relationship." 
What's more is the fact that Hudgens herself may have never actually believed that marriage was necessary for the future. In a 2018 interview with ET, she said that she didn't feel "pressure" to marry Butler, even after being with him for so long, adding, "each couple has their own journey."
Is it just us, or does that sound like someone who doesn't want to get married?
Did Austin Butler's career ambitions get in the way?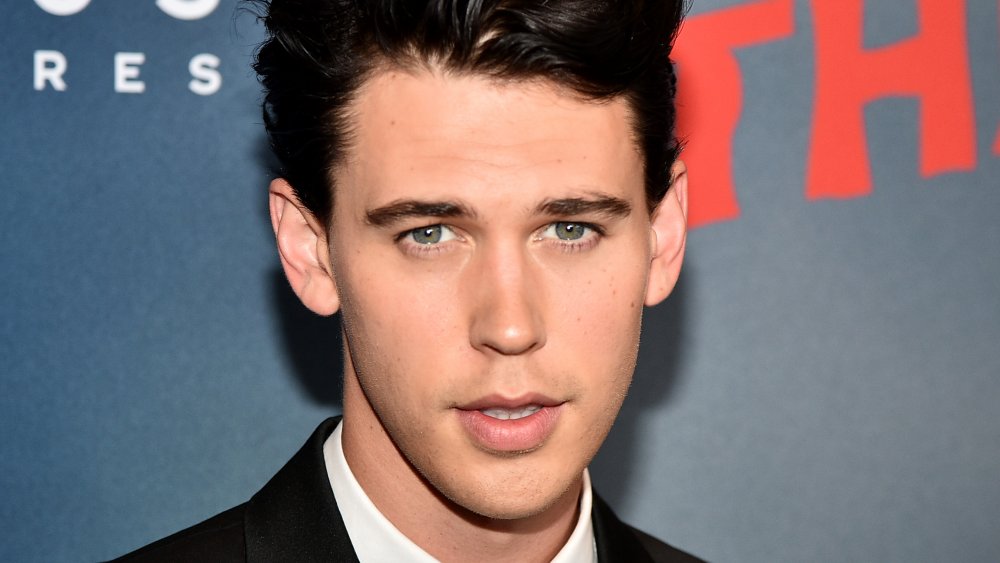 Theo Wargo/Getty Images
Although Vanessa Hudgens repeatedly kept a light tone when talking about her relationship with Austin Butler over the years, sources close to the couple indicated things may have been getting more serious behind closed doors. On top of that, Butler's career was becoming a factor, and the young, rising star may have started to view his nearly decade-long relationship with Hudgens as an anchor around his neck at that point.
"Austin's career has really skyrocketed in the last year," an insider told R Online soon after their early 2020 split. "He appeared in Once Upon A Time In Hollywood and he's starring as Elvis [Presley], so for him he is just focusing on that and it really impacted his relationship with Vanessa."
Did Butler really end an eight year relationship to focus on his career? If true, that had to hurt — especially since it's not like Hudgens had seemed to expect him to put his career on pause for her.
Vanessa Hudgens wasted no time rebounding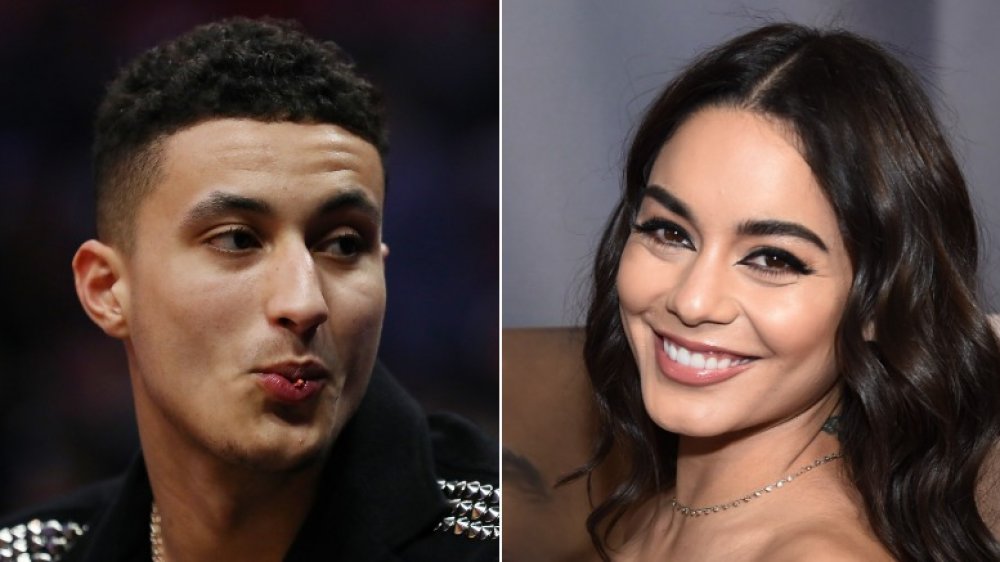 Yong Teck Lim, Jamie Mccarthy/Getty Images
If she was all broken up about leaving what she had with Austin Butler behind, Vanessa Hudgens didn't really show it. She did, however, jump into something brand new, just like many people do when they get out of a long-term relationship and need a way to help make the heartbreak hurt a little less — only she did it pretty quick. Just days after Hudgens and Butler's breakup went public, TMZ reported that Hudgens was hanging out in Brooklyn with NBA player Kyle Kuzma, and at that point, nobody knew if this was actually going to turn into something or not — or how Butler might end up feeling about it. Uh oh.
That relationship didn't end up going anywhere beyond a couple of dates and some social media flirtation, so it seems like it was definitely a rebound. As far as we can tell, Hudgens hasn't been with anyone since.
Is the door still open for Vanessa Hudgens and Austin Butler's romance?
Nicholas Hunt/Getty Images
According to both of their Instagram accounts, neither Vanessa Hudgens nor Austin Butler are in a new relationships, as of this writing; they both seem to be doing their own thing (brief flings with NBA players aside). That'll probably change in the future, but as of this writing, it looks like getting to enjoy a little bit of singleness is exactly what was missing from their lives.
While there's been a lot of speculation, in the end, it seems that being in a long distance relationship was too hard on their relationship, and, like many people do, they just ended up growing apart. It's sad, for sure, but maybe it was for the best... and who knows? These two could end up getting back together someday, but for now, they both seem perfectly happy to be single. Why mess with a good thing?