Austin Butler Insists He Can't Recognize His Long-Lasting Elvis Presley Accent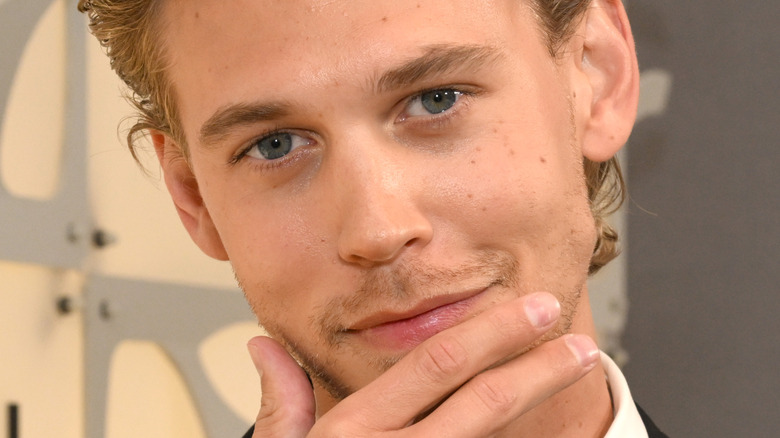 Michael Kovac/Getty Images
Austin Butler is opening up about his voice following his portrayal of Elvis Presley. It was announced back in 2019 that Butler had been selected to star in the biopic on Presley's life to be directed by Baz Luhrmann, per Deadline. Prior to the film's June 2022 debut, Butler told Entertainment Weekly how he spent time devotedly studying Presley's voice in preparation for the part. "I'd hear [Presley] say a certain word, and I would clip just that bit out so I knew how he said that word," Butler said. "I created my own archive of how he said every word and every diphthong, and the way that he used musicality in his voice." In addition to watching interviews and onstage performances of Presley's, Butler partnered with dialect coaches to recreate the voice of the King of Rock and Roll.
Preparing for and filming "Elvis" was a years-long process, and in June 2022 Butler explained to Entertainment Tonight why the voice he'd used for the film could still be lingering in real life. "When you live with something for two years, and you do nothing else, I think that you can't help it. It becomes a fiber of your being," Butler said. On January 10, Butler took home a Golden Globe for the category Best Actor in a Drama, Motion Picture as a result of his performance in the film, per CNN. Since his acceptance speech, Butler has again been asked about his "Elvis" voice.
Austin Butler doesn't think he sounds like Elvis Presley anymore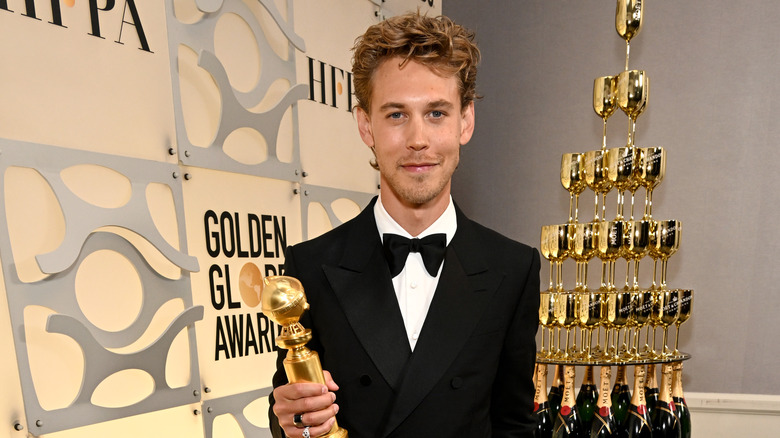 Michael Kovac/Getty Images
Austin Butler doesn't think he's holding on to the voice he used while playing Elvis Presley. When he stepped on stage to accept the Golden Globe for Best Actor in a Drama, Motion Picture on January 10, Butler thanked his colleagues and his family, as well as Presley's family members, before thanking Presley himself. "You were an icon and a rebel, and I love you so much," Butler said of Presley, per NBC. "Thank you. You are remembered, and I will never forget."
After this occurred, viewers took to social media to address the sound of Butler's voice. One user tweeted, "Austin Butler still stuck in his Elvis voice," while another wrote, "have never committed to anything the way Austin butler has committed to the elvis voice." Butler said he doesn't notice his voice sounding like Presley when he was asked about the subject backstage after his win. "I didn't even think about it," Butler said, per People. "I don't think I sound like [Presley] still, but I guess I must, because I hear it all the time." Butler then stated that the amount of time he spent playing Presley has likely led to "pieces of [Presley]" staying with him. "I had three years where that was my only focus, so I'm sure there's pieces of him in my DNA, and I will always be linked to him," Butler said.