Austin Butler Finally Addresses His Voice Change After Playing Elvis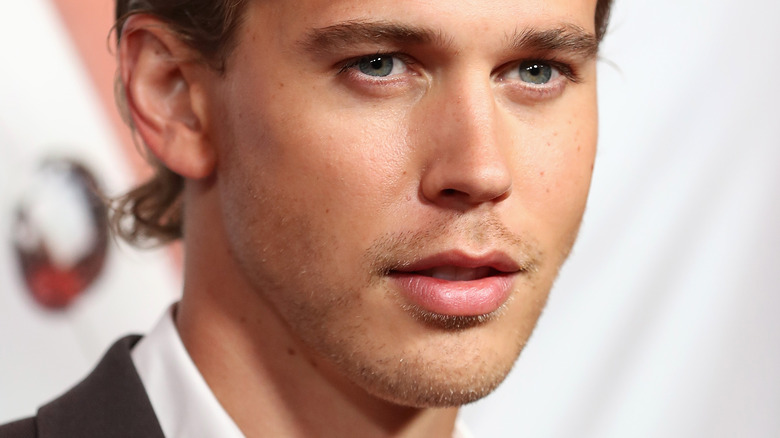 Brendon Thorne/Getty Images
All eyes have been on Austin Butler as he prepares for the worldwide debut of director Baz Luhrmann's highly-anticipated Elvis Presley biopic. "Elvis" stars California-born actor Butler, and he tackles the role of the ultimate rock-and-roll legend himself. When it came time for Butler to transform into Presley, there was a LOT of pressure on him to accurately portray such a significant figure in music history. In order to truly immerse himself in the role, Butler revealed that he used the method acting technique while he was shooting the movie. This means that he stayed in the Presley character long before and after the cameras were filming.
The main way that Butler sells his Presley impression is by emulating his smooth, sultry Southern accent. But people online noticed that during press events and red carpet interviews for the film, Butler is still using his Presley accent, even after filming had long been wrapped! And just to be clear; Butler is from Anaheim, California, so his voice has always been more surfer-dude-esque.
Netizens, especially users on TikTok, have been having a field day with comments about how pretentious and strange Butler's continued use of the accent is. Some think that Butler is doing all of this as a ploy to get an Oscar nomination. But what is the truth? Is he doing all this for publicity or is this accent slip-up a genuine slip-up?
Austin Butler may be in on the joke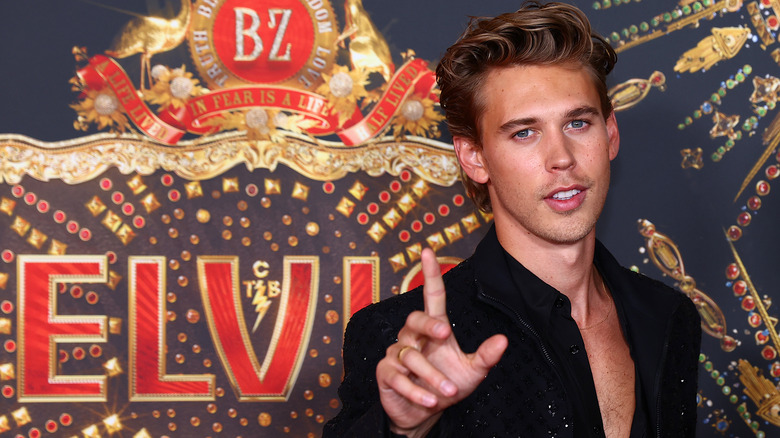 Chris Hyde/Getty Images
With as monumental of a role as Elvis Presly, it seems like Austin Butler got consumed by the amount of work he put into the film. In a June interview with Elle Australia, Butler explained that he spent two years shooting the film with not much time spent out of character. "You spend so much time obsessing about one thing, and it really is like muscular habits, your mouth can change," Butler said. He also chalks it up to "being surrounded by [Elvis's] name everywhere, there's triggers."
When Butler was told his voice was still sounding like Elvis, he laughed, "I hear that a lot." In a tongue-in-cheek comment, Butler added, "I know that I'm constantly changing. Check in with me in 20 years when I've played a lot of roles, who knows what I'll sound like!"
But what truly mattered to Butler was the blessing of Elvis' living relatives, including his wife Priscilla Presley. "Austin Butler, who played Elvis is outstanding," Priscilla praised after seeing the biopic on Facebook. "Bravo to him...he knew he had big shoes to fill." Butler told The New York Times that Priscilla's words "brought [him] to tears." So even if his voice change is a silly nod toward awards season, it is undeniable that Butler is trying his best to do Elvis justice.