The Serious Toll That Austin Butler Says Playing Elvis Presley Took On His Body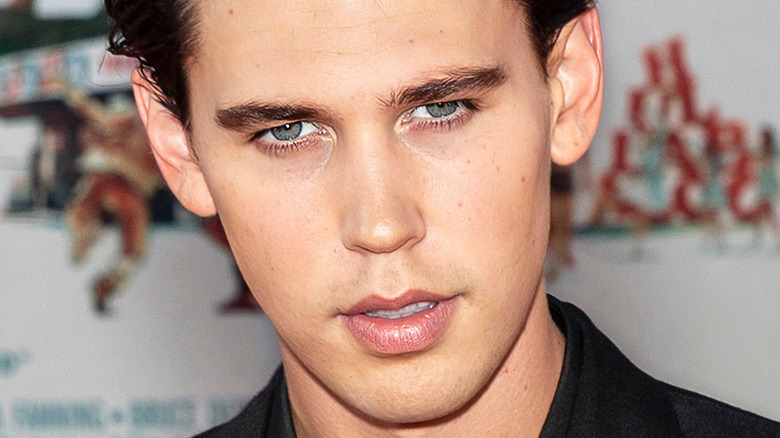 Ovidiu Hrubaru/Shutterstock
Austin Butler is speaking out about how his extreme dedication to portraying Elvis Presley had a major impact on his body. 
It was first announced that Butler had been chosen to play the King of Rock and Roll when Deadline broke this news in July 2019. Director Baz Luhrmann chose Butler for the lead part of the biopic, called "Elvis," after considering other talented stars like Harry Styles, Miles Teller and Ansel Elgort. In May, Luhrmann spoke about the circumstances that led him to selecting Butler for the role.
"[Butler] found me," Luhrmann told Entertainment Weekly. "I received this videotape of this young man in a flood of tears playing 'Unchained Melody,' and I thought, 'Wow, what is that? How is that happening?'" Denzel Washington, who previously worked with Butler in the Broadway revival of "The Iceman Cometh," then called Luhrmann to recommend Butler for the part, which helped seal the deal for him to get the role. Now, as the movie is done filming and set to premiere on June 24, Butler has revealed his devotion to playing Presley was so great that it had considerable effects on him physically.
Austin Butler experienced 'excruciating pain' after playing Elvis
As Austin Butler transformed into Elvis Presley for the upcoming biopic, "Elvis," the actor held nothing back in order to perfect the role. He conducted heavy research to find out who the iconic singer was behind his onstage persona. "[Elvis is] such a superhuman figure, so to me, it was the curiosity of finding out, who is he as a human? And delve into studying everything I could on him," Butler said in a February interview with filmmaker Nelson George. Tom Hanks, who stars alongside Butler in the film, noted in a Vogue interview that "the body and psyche take on a heavy burden" from a role such as this one.
The movie finished filming in March 2021, after which Butler abruptly experienced intense physical pain. "The next day I woke up at four in the morning with excruciating pain, and I was rushed to hospital," Butler told GQ in May, before adding that his "body just started shutting down." Butler then had to stay in bed for a week to recover after doctors diagnosed him with a virus that can trigger appendicitis. At the 2022 Met Gala, per Vogue, Butler said his commitment stemmed from a desire to make "all the people who loved Elvis so much proud." Butler certainly gave his all to this part, and Presley's fans have a lot to look forward to when the film debuts in June.