41% Of People Agree That This Is The Most Overrated Celebrity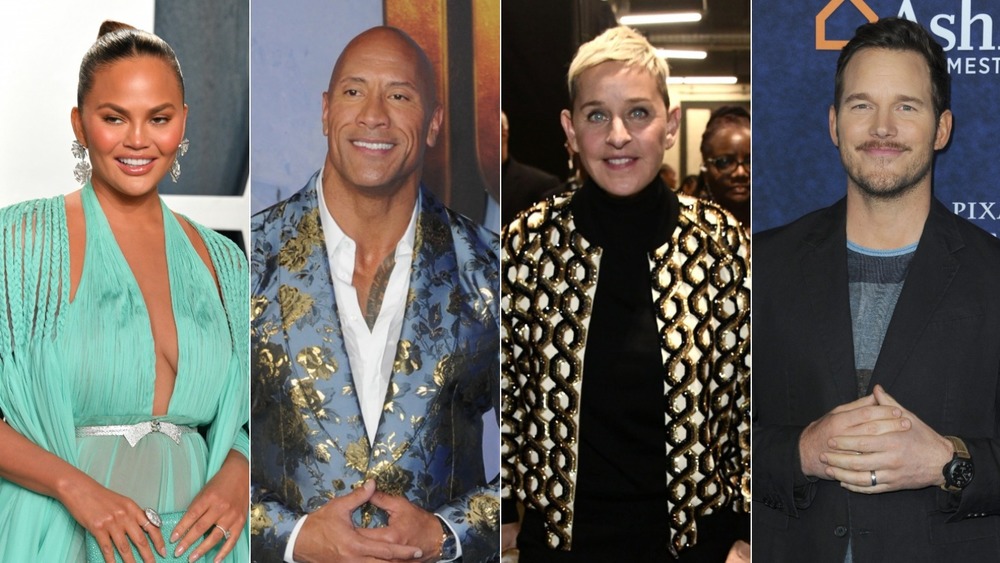 George Pimentel, Albert L. Ortega/Getty Images; Frazer Harrison, Albert L. Ortega/Getty Images
Being in the spotlight comes with plenty of attention — from magazine covers to dating rumors to Instagram followers to endorsement deals. It's just part of the biz! While there are some stars that fans just can't get enough of (hello, BTS Army and Arianators), there are also other celebs who are a little — how do we put this nicely? — overexposed.
Sometimes the overwhelming amount of attention on one particular celebrity, or even a celeb couple, has people rolling their eyes and saying, "Okay, enough already!" Come on, we bet you already have a few examples in mind. To officially put this topic to the test, Nicki Swift conducted a survey of 607 people to find out once and for all: Who's the most overrated celebrity?
Participants were given five big-name celebs to pick from — Ellen DeGeneres, Dwayne "The Rock" Johnson, Kevin Hart, Chrissy Teigen, and Chris Pratt — as well as the option of selecting "Other" and writing in a separate response. So, who came out on top in a category that might not be the most complimentary? Let's take a look.
This 'overrated' celebrity faced plenty of backlash in 2020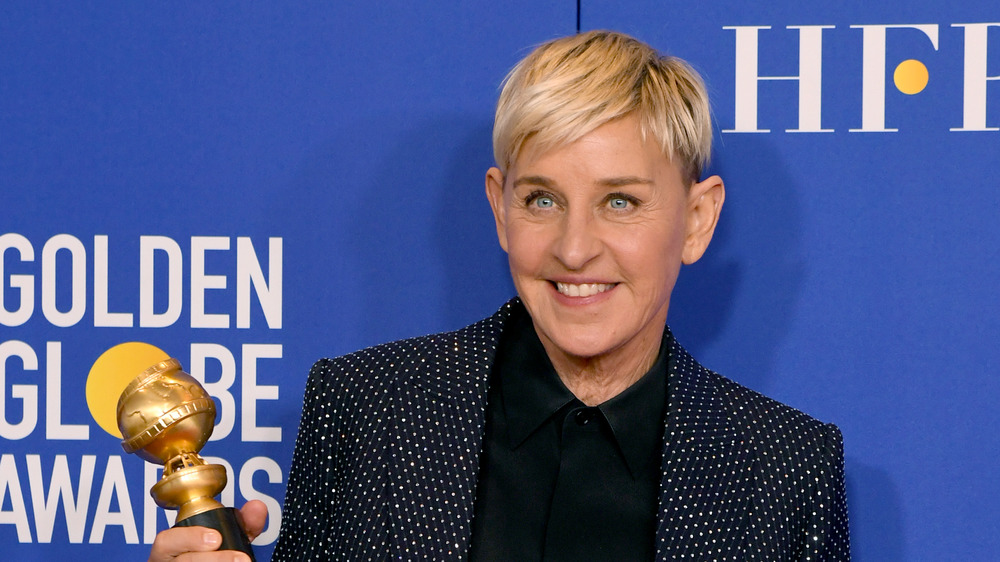 Kevin Winter/Getty Images
Usually on award show red carpets, celebrities will utter the cliché, "It's an honor just to be nominated." But when it comes to this title of "most overrated celebrity," they might prefer to not be included in the running at all. Nevertheless, people weighed in and they have thoughts.
Taking the top spot in Nicki Swift's overrated celeb survey is Ellen DeGeneres, who landed 41.35% of votes. The talk show host found herself in hot water in 2020 when "toxic" workplace harassment allegations came to light. DeGeneres later issued an apology and decided to "take responsibility for what happens at [her] show," but maybe that had a lasting impact on how the public perceived her?
Second up, we've got Chrissy Teigen. The model-turned cookbook author has millions of fans, but she's also battled her share of vicious trolls online. While the exact reason for the animosity aimed at Teigen is unclear, she got the second most votes in the poll at just under 20%. Next on the list is Kevin Hart, who snagged 13.34% of votes, followed by Dwayne Johnson at 10.71%. Funny enough, The Rock and Hart have their own (jokey) feud where they forever tease each other publicly.
Action star Chris Pratt earned 8.24% of the votes, while "other" got 6.59%. As for those write-in answers, several people said "any Kardashian," while others specified Kim Kardashian. And in case you're curious, Tom Cruise and Jack Black received votes as well. Hey, you can't please everyone!