Why Ice-T Was Nervous About Being On The Masked Dancer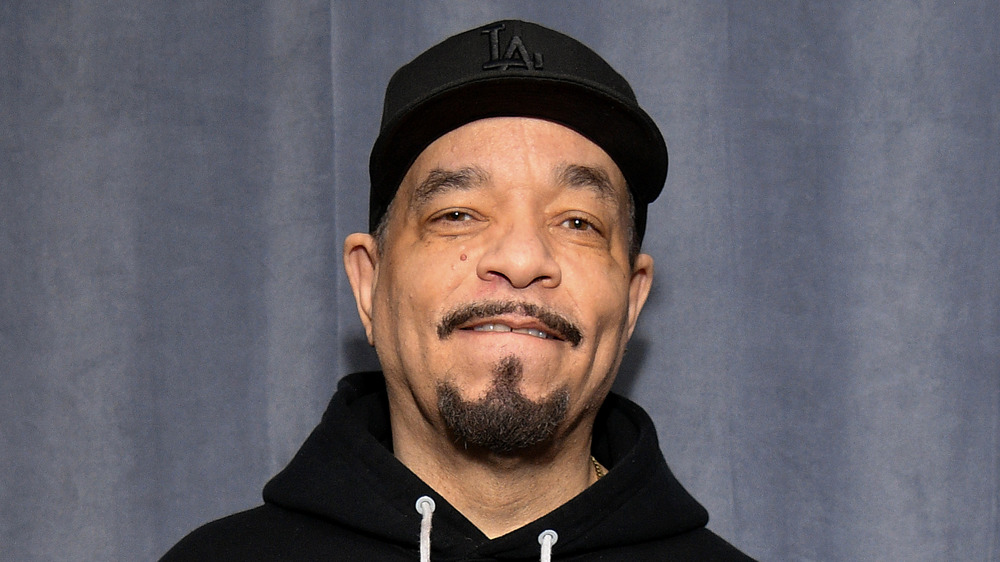 Dia Dipasupil/Getty Images
Ice-T got 99 problems and break-dancing with a large disco ball on his head would indeed be one. (Contrary to popular opinion, Ice-T — not Jay-Z — invented this legendary rap hook.) The esteemed rapper-turned-actor-turned reality star made his debut on Fox's latest celebrity competition series, The Masked Dancer, in December 2020. The show is a spin-off to the channel's massive mid-season hit, The Masked Singer.
The concept for The Masked Dancer, much like its predecessor, is pretty self-explanatory, if quirky. Different famous names (usually of yesteryear and the realm of reality TV) each week perform their best dance moves disguised in outlandish costumes that resemble something out of a My Pretty Pony fever dream for a panel of celebrity judges. The judges are left to guess who is underneath.
Given his famous breakdancing background, Ice-T admitted to being surprisingly nervous for his appearance on The Masked Dancer. What exactly caused the Breakin' star's bundle of nerves? Read on to find out. 
Ice-T blames the disco ball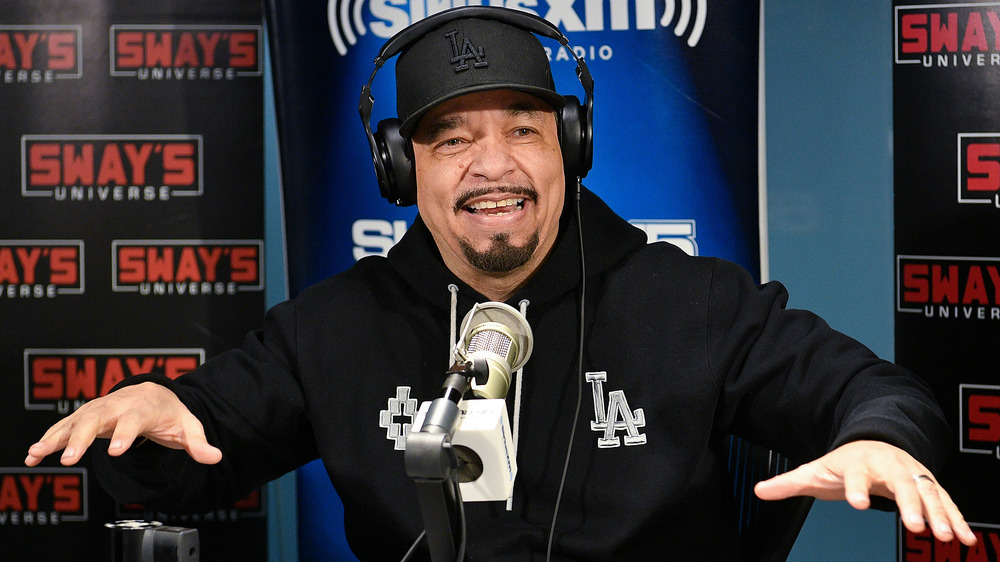 Dia Dipasupil/Getty Images
"It's not that hard — until you put that 20 pound head on," the Law & Order: SVU star told Variety in December 2020, explaining that he had nailed the choreography for his performance of Bruno Mars' "Uptown Funk" on The Masked Dancer until he had to do it wearing a giant disco ball helmet. "You realize that if you lift your foot up off the ground, you might bust your ass," he added to TMZ.
According to Variety, Ice-T was determined to surprise his daughter Chanel, who had loved The Masked Singer, with his appearance. "Mainly the reason I did it was to have my daughter watch the show and watch her bug out," he explained.
Variety also reported the list of names the celebrity judges guessed (wrongly) after Ice-T's dance moves. Brian Austin Green guessed LL Cool J, Ken Jeong thought it was Smokey Robinson, Paula Abdul said Ving Rhames, and Ashley Tisdale guessed Lionel Richie. Ice-T, for his part, was just glad that, despite his elimination, things didn't end worse. "When you fall on national television, you become a meme," he mused to Variety.