The Truth About Anne Hathaway's Husband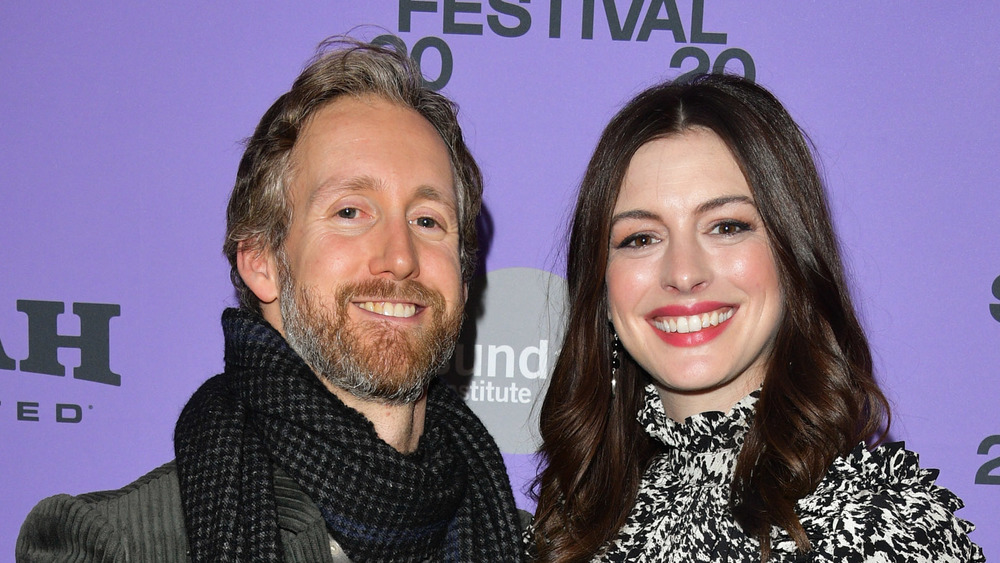 George Pimentel/Getty Images
It looks like Princess Mia did get her prince in real life! But before we get to all of that, let's revisit Anne Hathaway's rocky road to love. 
Hathaway, who became a household name after her star turn in the film adaptation of The Princess Diaries book series, notably dated the Italian businessman-turned-con man Raffaelo Follieri from 2004 to 2008. Follieri pled guilty in 2008 to "14 counts charging him with conspiracy to commit wire fraud, wire fraud and money laundering," Reuters reported. Arguably the most entertaining act in his con artistry repertoire was him wooing investors by allegedly posing as the CFO of the Vatican in a ploy to sell off Catholic Church real-estate property he never actually owned, The Cut reported. Hathaway did not escape the shadow of her ex's criminal acts, as, after his indictment, authorities confiscated thousands of dollars worth of jewelry that Follieri had gifted her. They also seized her journals as evidence for their investigation.
Fast-forward to September 2012, Hathaway wed her boyfriend of four years, Adam Shulman, in a private home in Big Sur, Calif., E! News reported. The couple welcomed their first child, Jonathan, in 2016, and their second, Jack, in 2019. The couple has been notoriously private about all other details of their personal life, forgoing their documentation on social media. So who is Mr. Hathaway himself, and what is he known for? Keep on reading to find out.
Adam Shulman is a talented jewelry designer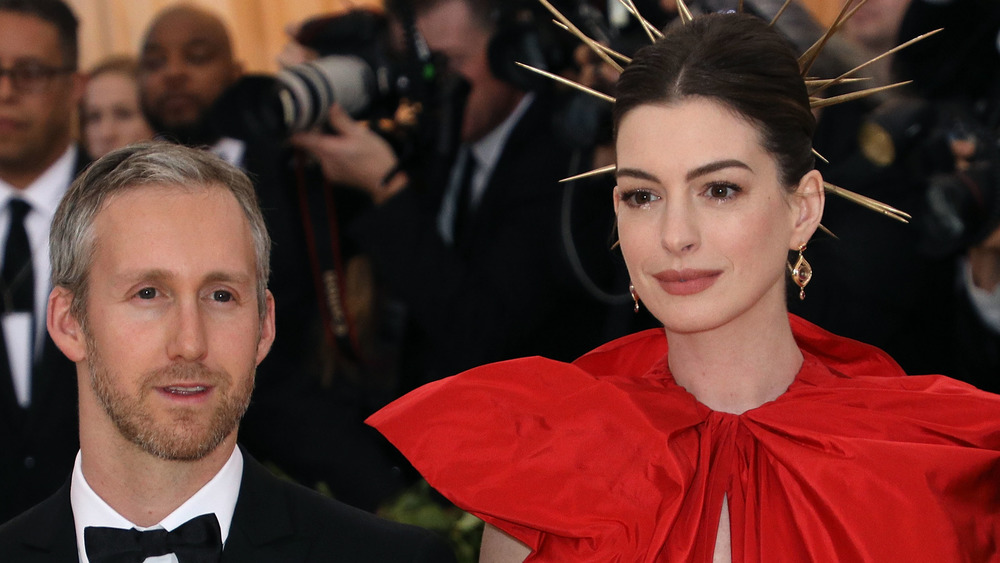 Taylor Hill/Getty Images
As it turns out, Anne Hathaway married quite the creative spirit. Her husband Adam Shulman co-owns a jewelry brand with partner Heidi Nahser Fink called James Banks Design, according to The Hollywood Reporter. The company's website states in its mission statement, "The mentality behind our work is that jewelry should be more than just an object you wear but rather should carry with it a past and a future that can mold and change with your life."
A typical piece that embodies the brand's highly personal touch and uniqueness is its "Lightkeeper" necklace, retailing at around $4,300 and featuring a light bulb-shaped pendant with a black diamond and ruby nestled inside. The combination of old-world inventions like the lightbulb with trendy metals such as rose gold is part of the company's M.O. The prides itself on "using such tools as hammers and stakes for forming, saws for piercing, rolling mill and drawplates for baking sheet and wire, propane/oxygen torch for soldering."
Interestingly enough, the Lightkeeper necklace was inspired by Shulman's love for Hathaway. "When Annie was on a long shoot in London and I was doing theater work in New York, she told me, 'I don't feel like I have the lights in my life,'" he told Introspective Magazine in January 2020 about the item's origin story. So Shulman made the piece, and the rest is history. "Once people saw Annie wearing it, they wanted to know where to get a Lightkeeper pendant, and with her blessing, James Banks was born in 2011," he shared.  
Anne Hathaway made a film with Adam Shulman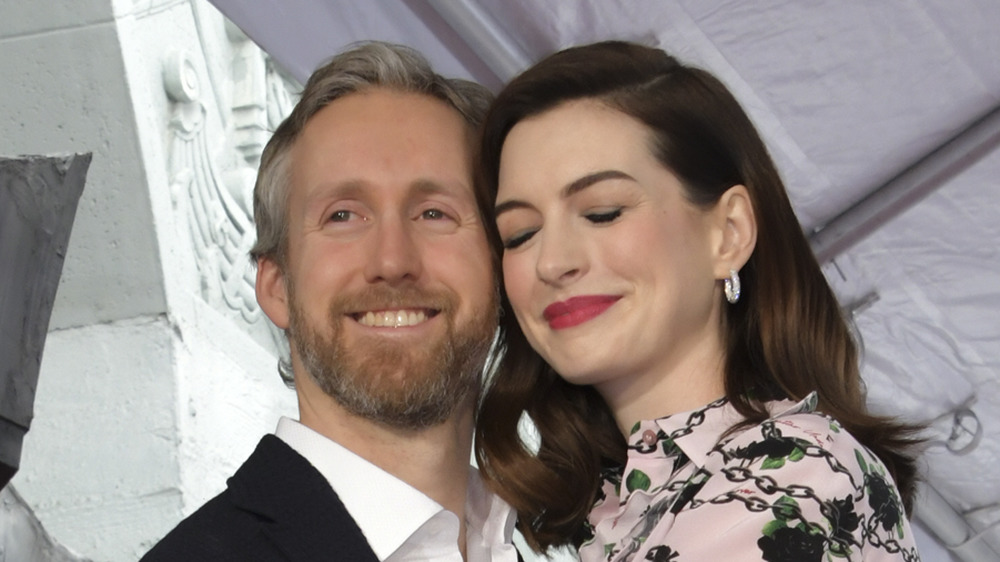 Rodin Eckenroth/Getty Images
Outside of his jewelry business, Adam Shulman has also used his creative juices to dabble in film-making, alongside his wife, Anne Hathaway. Together with The Silence of the Lambs director Jonathan Demme, the married duo co-produced the 2015 romantic film, Song One, according to Variety. The film stars Hathaway as a young woman reconnecting with her family after forming a relationship with her hospitalized boyfriend's musical idol. 
"Music is one of my favorite parts of living," Hathaway told Variety about her draw to the project. "I believe deeply in the power of music. It can heal you and provide lots of joy."
According to The Hollywood Reporter, Hathaway and Shulman returned in 2015 to co-produce a comedy about a baby shower that gets invaded by aliens, in which Hathaway would also star. As of 2020, though, the production remains on the shelf. We hope this isn't the last time we see more collaborative efforts from Hathaway and her multi-talented hubby!