Inside Anne Hathway's Relationship With Con-Man Raffaello Follieri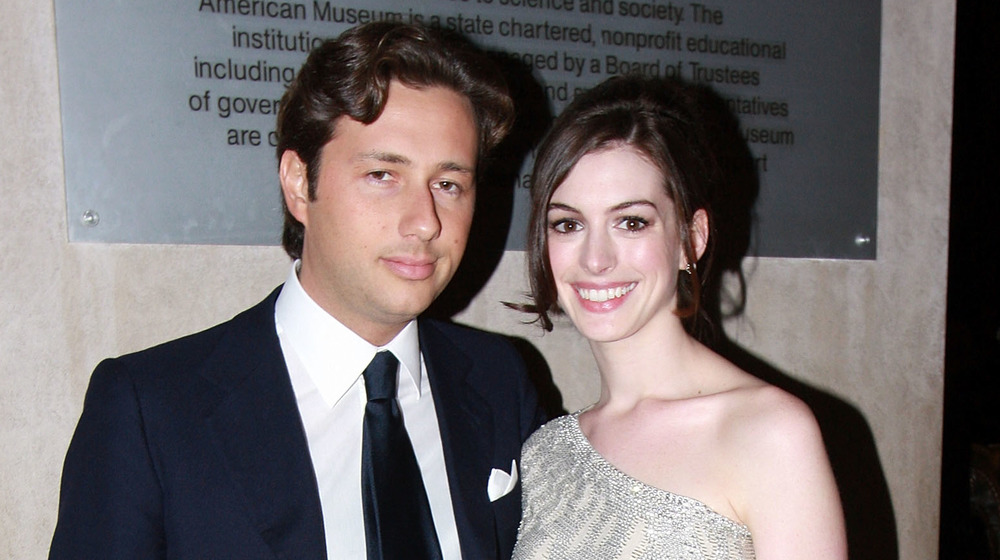 Will Ragozzino/Getty Images
Maybe that "love is blind" saying really is true... especially when it comes to A-list actress Anne Hathaway and her con-man ex-boyfriend, Raffaello Follieri.
But maybe it's not Hathaway's fault she fell for a criminal. After all, rumor has it that Follieri could charm the pants off just about anyone — including powerful politicians like Bill and Hillary Clinton, President Donald Trump and John McCain, per The Cut. (Pretty impressive, right?!) But do not take our word for it. In a 2008 interview with Vanity Fair, Hathaway summed it up best when she had this to say about her beau at the time: "It was totally love at first sight," Hathaway confessed. "He is sooo good-looking ... He looks like a God." 
But, while Follieri may have looked like a God to some, he was busy trying to convince others that he had a direct line to the Vatican. So what is the lowdown on Hathaway's ex con-man? Keep reading after the jump to find out!
Raffaello Follieri used the Catholic Church to swindle investors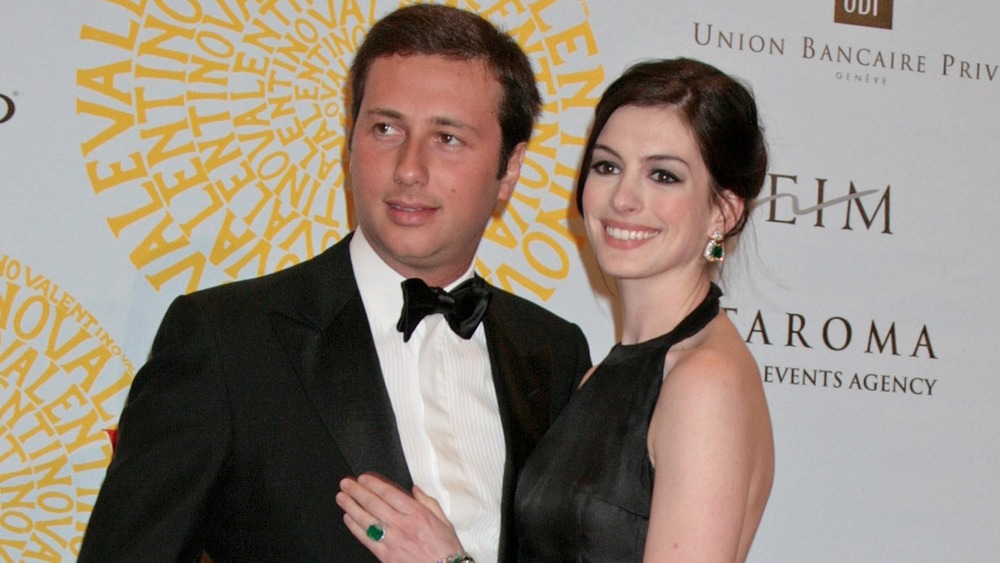 Elisabetta Villa/Getty Images
As reported by Vanity Fair, Raffaello Follieri was indicted on five counts of money laundering, six counts of wire fraud, and one count of conspiracy to commit wire fraud. But what does this have to do with the Vatican you ask? Allow us to explain. 
Upon moving to New York City in 2003 at the ripe old age of 25, Italian-born Follieri created the Follieri Group, and its mission was simple. Amidst the child sex abuse scandal that rocked the Catholic Church, Follieri had the idea to sell off the Church's real estate properties (at insider prices, of course) in an effort to pay off all of the lawsuits it had incurred. But here's where the Vatican comes into play — Follieri lured his deep-pocketed investors in by pretending he had a direct line to the Vatican. Not exactly a just a little white lie, though. The man even went as far as installing an altar in his office and hiring a nun to serve as his secretary, per The Cut. This man was committed, we will give him that!
The catch, however, is that Follieri did not buy up Catholic Church properties, but rather funneled that money into a personal piggy bank that he used to fund a luxury lifestyle for himself that included a $37K apartment and a full-time job wooing beautiful, award-winning actress Anne Hathaway. Think: private yachts in the Mediterranean and private jets to whisk them away to fabulous parties for the night. Fancy.
Raffaello Follieri duped Bill Clinton and his associates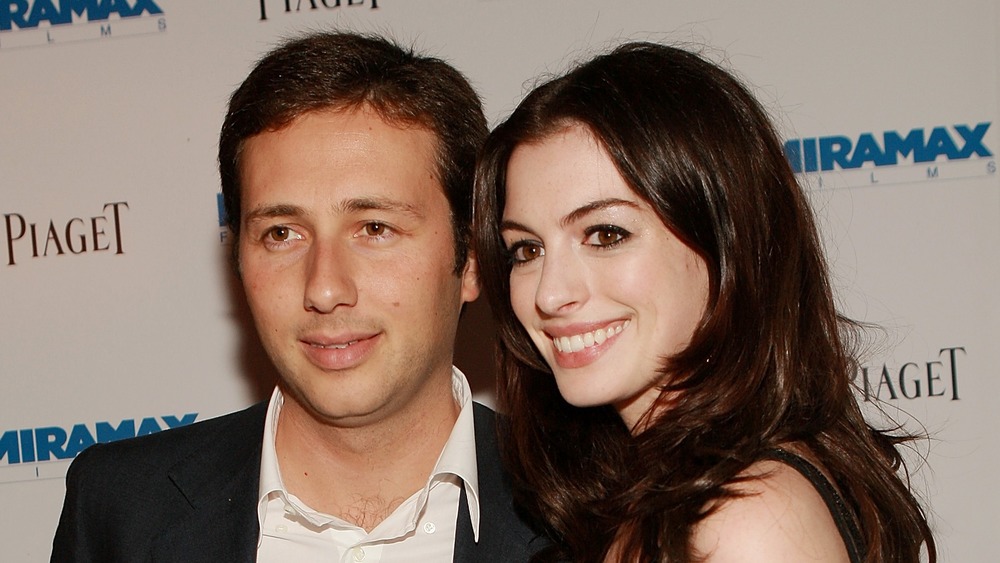 Evan Agostini/Getty Images
Unfortunately, Raffaello Follieri did not only dupe high-rolling investors, he also managed to pull one over on several politicians — former President Bill Clinton included.
According to The New Republic, the story goes that Follieri implied that he planned to donate a hefty check to Clinton's foundation in the beginning of 2005. Follieri was quickly awarded a meeting with Clinton's billionaire business partner Ron Burkle. During the meeting it appears Follieri employed the bait-and-switch tactic and somehow convinced the wealthy businessman to commit to investing in the Follieri Group instead... to the tune of $105 million. 
Per The Cut, in 2006, Bill Clinton did publicly thank Follieri for pledging a whopping $50 million donation, but it is reported that the money never showed up. Hmm... maybe the check got lost in the mail?
In the end, however, it was Follieri's love for the talented actress Anne Hathaway, and maybe his endless quest to woo her, that ultimately did the con-man in. A source confessed to Vanity Fair, "Looking back, I think it was all done to impress Anne."