The Truth About Demi Moore And Bruce Willis's Idaho Town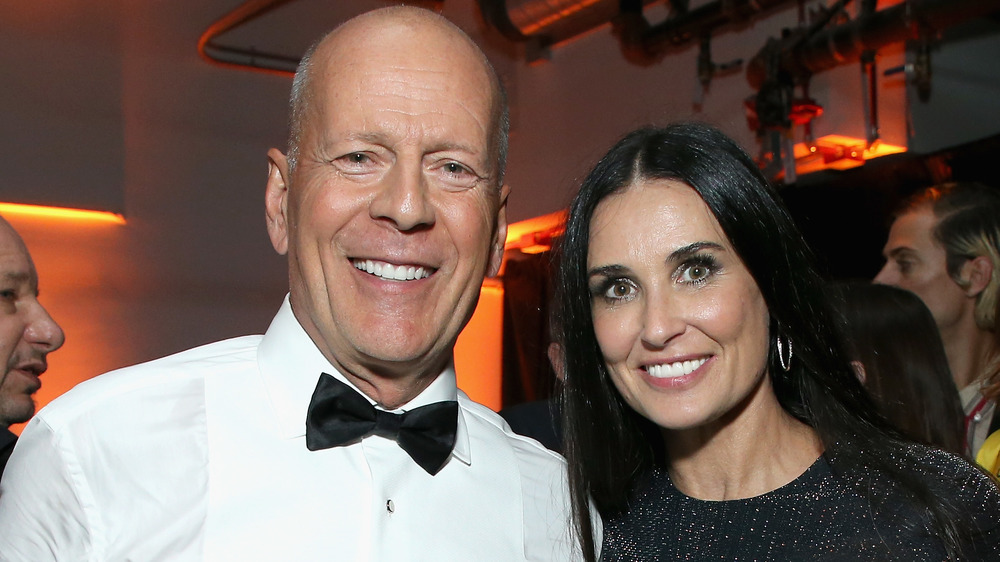 Phil Faraone/vmn18/Getty Images
Bruce Willis and Demi Moore spawned more than just three daughters during their nine-year marriage. During their time together, the two Hollywood actors developed their own town in Hailey, Idaho, which became known as an extension of his famed "Planet Hollywood" restaurant, as noted by Ranker. Willis first moved to the small town in 1988, the same year he and Moore welcomed their first daughter, Rumer. With the superstar couple expanding their family, the Die Hard actor needed an escape from the business of Hollywood — somewhere he and his then-wife could "just be regular people," The Independent reported. 
But, being "regular" was the last thing the pair did once they settled in the town. After remodeling their ranch home and purchasing nearby lots for additional space to work with, the Willis' family became inspired enough to start turning the tiny town into their own signature safe haven. By the early 90s, the couple started purchasing more property and expanded their reign on the territory. Soon after, a movie theater popped up, along with a 50s-style diner called Shorty's, a shopping center, and a nightclub called Mint that brought in the likes of music legends BB King and Bo Diddley. 
Bruce Willis left Hailey, Idaho deserted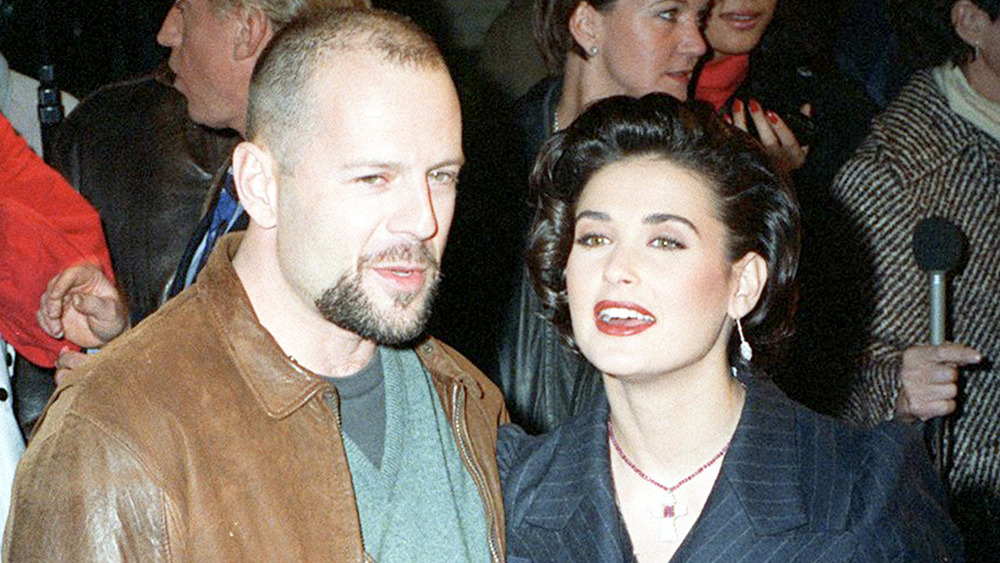 Kypros/Getty Images
Through Bruce Willis' real estate company, Valley Entertainment, he hired about 250 locals, and became a local tycoon in the small mining town of Hailey, Idaho, Ranker reported. With both Willis and Demi Moore being huge Hollywood A-listers in the mid-90s, many celebrities would come to the tiny city to see what all the buzz was about. One move the couple made included purchasing a mansion for Moore's 30th birthday, which she used to store her porcelain doll collection. 
But, following their 1998 divorce, Willis and Moore's properties saw their final days. After the couple split up, Willis ended his investment in the city with no forewarning to his hundreds of employees. He closed down his nightclub and diner and reportedly deserted the buildings located on Hailey's Main Street. He canceled all of his future development plans, and was subsequently sued by former contractors and employees over unpaid wages. Don Hogan, a local business owner, shared his take on working with the Fifth Element star while speaking with The Independent. "The positive is the money. The negative is [the] attitude," he said. "A lot of people like Bruce Willis until they have to deal with him." But, the former couple never truly left Idaho. In May 2020, the  Daily Mail reported that Moore and Willis shared photos of their blended family quarantining together in Idaho. Strange, but surprisingly true!