Cody Simpson Confirms His New Relationship After Miley Breakup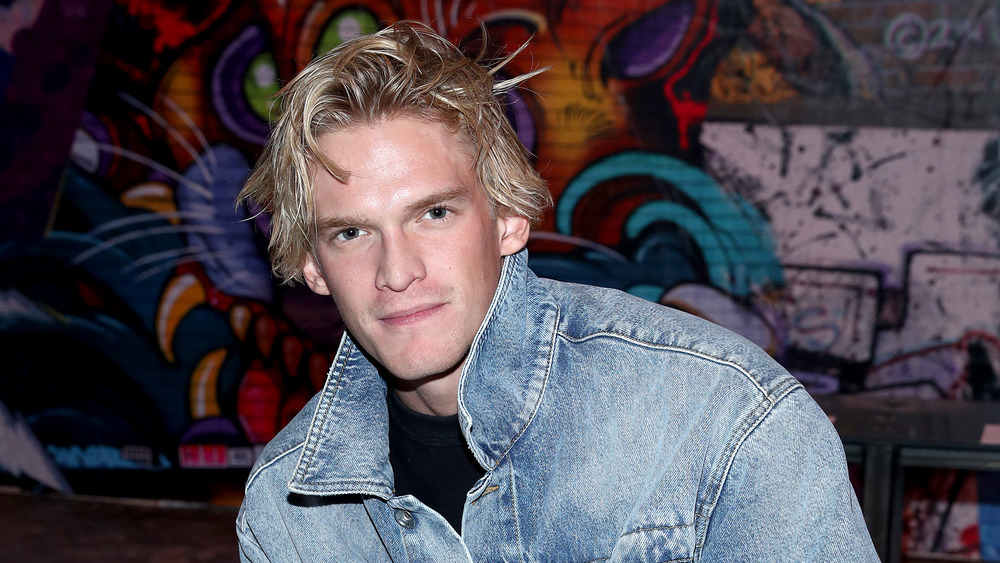 Cindy Ord/Getty Images
Cody Simpson and Miley Cyrus' relationship is one that burned bright, snagging plenty of attention and headlines along the way. Their fast-paced love story came not long after Cyrus' split from Kaitlynn Carter, which had followed a 10-year romance with ex-husband Liam Hemsworth. The couple seemed head-over-heels, gushing about one another all over Instagram and via song lyrics. They even got matching tattoos. But alas, all good things come to an end. Simpson and Cyrus called it quits after 10 months together. And now, it sounds like one half of the former pair has officially moved on with someone new.
According to E! News' report in late December 2020, Simpson is now dating a model named Marloes Stevens. Per the outlet, the relationship comes four months after the singer's August split from Cyrus. As for the reason behind Cyrus and Simpson's breakup, a source claimed to E!, "Cody felt like he was in a different place and wanted to be single. Miley started to get busy working on new music, and their relationship fizzled out. Nothing bad happened, and they still respect each other."
Looks like he got over that "single" phase pretty fast though, huh? Let's learn more about the new leading lady in Simpson's life.
Cody Simpson's mom spilled the beans about his budding romance
When it comes to Instagram, parents do the darndest things! It's actually because of Cody Simpson's mom, Angie, that his new relationship became Instagram official. As pointed out by E! News, when sharing pics from Christmas 2020, Angie posted a slideshow — and it's the very last photo that'll pique fans' attention. Simpson's mama wrote, "Swipe as Twas a magical day." And if you heed her advice and swipe to the end, there's a snuggly snapshot of Simpson posing with new girlfriend Marloes Stevens. Stevens is all smiles in a sparkly dress.
So, who is Simpson's new love interest exactly? Per her Instagram bio, she's located in Los Angeles and represented by NTA Model Management and Elite Model Management NYC. She's worked with beauty brands, as well as big-name mags. Plus, Hollywood Life pointed out that Stevens has a pretty famous pal — Bachelor Nation's Andi Dorfman. The two decorated pumpkins together in October with some other buddies. Long story short, she's got a pretty glamorous career and some pretty cool friends (we're count boyfriends in that category, too).
And for any at-home detectives wondering, Hollywood Life confirmed that yes, Stevens is the same blonde woman, who was spotted kissing Simpson on the cheek, a month prior to his mother sharing their cozy holiday photo. Hmm, so maybe Mom isn't the only one to spill the beans after all!